Bitcoin and several other cryptocurrencies are gaining ground on financial markets.
In light of its burgeoning popularity, Antigua and Barbuda's government has embraced blockchain, seamlessly incorporating this technology into Antigua's economic perspective and thus paving the way for developments. This is clearly reflected in the Antiguan government's 2018 decision to inaugurate a cryptocurrency exchange.
Cryptocurrencies & Blockchain in Antigua
Antigua and Barbuda are spearheading Bitcoin use in the Caribbean, with a range of cryptocurrencies in use, including Bitcoin and Bitcoin SV, along with as a smattering of other currencies.
In 2018, having attracted a total of 269,000 tourists, Antigua and Barbuda ranked 26th worldwide in the number of visitors per local resident, making it a hugely popular destination. With this in mind, the Antiguan authorities are keen to consolidate tourism and believe that cryptocurrencies such as Bitcoin SV will serve as an impetus for the Caribbean nation's economy.
Choosing to invest in this market and the cryptocurrency industry ranks as a smart move set to bring unrivalled opportunities in the near future.
New to the world of cryptocurrencies? Seeking further information on how to purchase Bitcoin, Bitcoin SV or other cryptos in the Caribbean? Relocate Antigua is on hand to help. Because let's face it, at times spotting the difference between cryptocurrencies can be a daunting task, especially with names that sound pretty much the same, like Bitcoin, Bitcoin Cash or Bitcoin SV.
One difference between those three cryptos is the block size (data record) and transaction speed. In the original Bitcoin Blockchain one block contains roughly 1 MB of data. This allows around 7 transactions/second. Which is slow. A block in the Bitcoin Cash network enables up to 32 MB while a block in the Bitcoin SV network permits up to 128 MB of data. This means more data processed simultaneously and faster transactions.
But even though transactions are processed quicker with Bitcoin Cash and Bitcoin SV than with Bitcoin, the transaction volume on each Blockchain is appreciably lower than on the Bitcoin Blockchain.
Why so? Well, when Bitcoin was invented it was intended to be a payment method. However, nowadays it is often considered a gold-comparable investment (a store of value). This means the transaction speed isn't vital to its success.

You could say Bitcoin Cash and Bitcoin SV serve a different purpose and target faster transaction speed to rival other payment service providers.
In case you were wondering, Bitcoin SV stands for Bitcoin Satoshi's Vision. Satoshi Nakamoto is the pseudonym of Bitcoin's creator and the mission of Bitcoin SV is to remain steadfast to the version of the white paper published by Nakamoto back in 2008.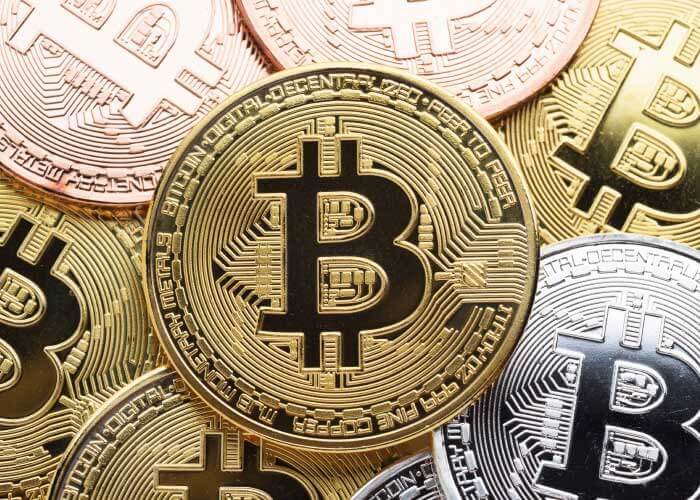 Buying and selling Bitcoin in Antigua
You can purchase Bitcoin using currencies such as US or EC dollars (AKA Fiat currencies). When it comes to taking your first steps in the world of cryptos, the most important aspect is to make sure you can store your Bitcoin in a safe, secure place. Bitcoin wallets are downloadable platforms that work as virtual wallets, and are an excellent choice for handling your currency. There are also physical wallets, such as the Ledger Nano, which negate the need to store valuable coins online. In all cases you must make sure no-one has access to your wallet password or seed phrase (in the case of physical wallets).
A round-up of 2020's very best bitcoin wallet options crowned Coinbase as the best choice, with Trezor and Ledger following hot on its heels. Irrespective of the bitcoin wallet provider you choose to work with, you'll need to set up your account by providing your name, address, and bank account information.
Sell bitcoin directly or through an exchange.
One of the leading benefits of platforms such as Coinbase is that they can sell your Bitcoin for you. Once you've set up your account and transferred your Bitcoin to your wallet, simply place a sale (put) order and choose the amount you'd like to sell. Cryptocurrency wallets are designed to make the process as slick as possible – even for novices.
Because Antigua and Barbuda is emerging as a potential leader in adopting Blockchain technology and implementing the system across the sovereign state, and given that cryptocurrency transactions are becoming ever-more popular, the digital currency market is a hotbed of business opportunities for start-ups, with SMEs and established companies flocking to tap into the trend.
Use Bitcoin or Bitcoin SV to pay for your Antiguan citizenship.
Companies weighing up a business relocation to Antigua and Barbuda enjoy an unparalleled opportunity to benefit from the perks of the digital currency industry.
In 2018 the Parliament of Antigua and Barbuda amended its Citizenship by Investment Programme. Those changes now allow payments in Bitcoin and its peers.
If you're seeking further information on how to buy Bitcoin in the Caribbean, or require guidance on investments that best match your investor profile, we're here to help. Relocate Antigua draws on experts in the financial and cryptocurrency fields, as well as leading local professionals to assist you in seizing unbeatable opportunities in a stunning destination.
Get in touch today for further details and services on how we can help.