Teachers, writers, virtual assistant pros, web designers and developers all have one crucial point in common: they're popular career paths for digital nomads working remotely.
The perfect jobs for a digital nomad involve offering a product or service by working online, all with a view to funding travel while freeing the remote worker from the constraints of any one place.
As part of our mission to uncover the secrets of building the ultimate location-independent lifestyle, Relocate Antigua takes a closer look at the best digital nomad freelance jobs and remote jobs that budding nomads can do full time…
Digital nomad jobs 2020
Once restricted to just a handful of ultra-specific careers, the Internet boom and rise of increasingly versatile and high-speed online tools and connections have meant the remote job market has exploded.
Ultra-handy video-conferencing apps such as Teams and Zoom have ushered in new ways of working that would have been unthinkable just two decades ago, while file-sharing features and virtual collaborative spaces such as Slack have made the impossible a reality.
The most viable nomad jobs allow location-independent workers to retain freedom in how they structure their time and schedules, giving them the opportunity to work anywhere in the world while nevertheless providing a steady, continuous supply of projects to keep cashflow looking its best.
Work from anywhere with our guide to the most lucrative remote career options currently trending.
Best digital nomad jobs: our top five
Jobs are increasingly being digitalized, which is great news for people looking to take the leap. From graphic designers, customer support representatives and technical staff, to digital marketing and virtual assistant roles, there are countless opportunities out there.
A few career paths stand out from the crowd, though, thanks to their total flexibility and long-standing tradition of offering remote roles.
The thing we love most about these jobs? None of them require formal training from a college or university, although as with all careers, having the right diplomas and degrees goes a long way. But in their essence, these are digital nomad jobs with no experience required, as long as you're prepared to learn on the job and in your own time, potentially working your way up to a qualification at a later stage.
Web developer
Web developers are doing big business these days, with programming and coding skills in high demand. Web development involves building CMS and websites in line with clients' instructions and guidelines, striking the perfect balance between high functionality, user-friendly experience, and style.
Web developers generally work in collaboration with the client's web designer to reflect on how best to create a fluid experience, but will sometimes also double up and take on both tasks – which can make for stimulating and fulfilling work. Web development draws on state-of-the-art communication technology, meaning that as long as you have a high-speed connection and full stack of virtual communication tools, you're good to go, wherever you are.
According to Career Karma, the average freelance web developer can expect to make around USD$75K a year. Not too shabby!
Writer/content creator
Writing is a popular choice for digital nomads with an ear for a finely turned phrase. Relocate Antigua's articles on how to become an editor and how to become a technical writer are excellent introductions to the field, giving you the low-down on diplomas to get you started, the skills you'll need and what job prospects to expect.
Writers and content creators are in high demand from online magazines, digital and communication agencies, advertising agencies and blog websites hoping to generate clicks with appealing content. Note the difference between content creation (crafting articles and blog posts) and sales copy (directly selling a product or service on behalf of the end client).
Once your client sends you your brief and you've negotiated your fee (working either by the word, the hour or for a day rate), you can sign off and get typing with minimal interaction – unless the client comes back with questions, later.
The average salary for freelance writers in the United States was USD$63K based on ZipRecruiters figures, but don't forget that salaries in this sector vary wildly depending one experience, qualifications and the quality of your output.
Video editor/creator
Videos creators are having a moment. From motion graphics to snipping away producing top-notch video content for vloggers and YouTube stars, video editors with a strong portfolio and good marketing skills will never be short of work.
One of the key priorities for any videographer is a rock-solid internet connection. This type of work involves downloading and uploading raw video footage and heavy files, and a lagging connection can and will turn your day into complete misery. Because of this, when mapping out your digital nomad experience (check our article on how to become a digital nomad for insight), you'll want to make Internet connection your number-one, non-negotiable priority.
Because this work is somewhat more creative and relies heavily on getting an acute sense of what your client needs, you can expect video calls and messaging to be a daily fixture in your work schedule, too.
Salary.com gives the average salary for freelance video editors as a whopping $81K as of September 2020.
English teacher
If you're a native English speaker, you're in luck. The world needs your language skills! English is still the world's number-one foreign language, meaning that everyone from struggling students to high-flying businessmen, companies, schoolchildren, and artists are all looking to hone their skills or start from scratch, using English as a springboard to further their lives.
Although many non-native speakers master English to an impressively high degree, make no mistake about it: mother-tongue English speakers will always have a competitive edge over the rest, particularly if they have a university qualification in TEFL (Teaching English as a Foreign Language). Other diplomas are extremely highly regarded as well, such as TESOL and CELTA. If you're serious about a career as a remote English teacher, you'll definitely want these certificates to add to your toolbox.
The great thing about English-teaching is the variety of different ways you can do it: get salaried work with a school, set up your own online business, work in person or teach online. Teaching is one of the best ways of getting real-life, face-to-face immersion in the country you're visiting. If you'd prefer to keep things virtual though, Teach Away claims online teachers make an average salary of USD$40K a year.
Translator
You can't beat translating for a job that combines cultural immersion with remote-working freedom. If you speak two or more languages fluently, making the jump to a digital nomad lifestyle allows you to live and work in one of your source language countries, giving you an edge over your competitors. All the culture and language are right there at your fingertips!
Translators tend to work on short- to medium-term projects for either direct clients or language service agencies, and short of having a working computer with a word processor and a good Internet connection, the sky's your limit. You'll need access to your email and the ability to download and upload files, but that's about it. Video and phone calls are few and far between, making it a good low-tech solution for making money online.
The best translators tend to have higher-level qualifications in modern languages or professional degrees in translation, but there are many strong language providers who are entirely self-taught. Translation Domain puts the average freelance translator's salary at USD$35K. One thing to be aware of is that machine translation and automated translation are creeping into the industry at rapid pace, throwing into question the longevity of translation as a career.
Finding work as a digital nomad
It goes without saying – the best place to look for virtual jobs are on virtual platforms. The sheer range of different online spaces offering remote jobs and freelance gigs can be breathtaking, and bewildering, too.
Relocate Antigua breaks it down for you, sifting through the noise to offer you insight into the platforms that really work.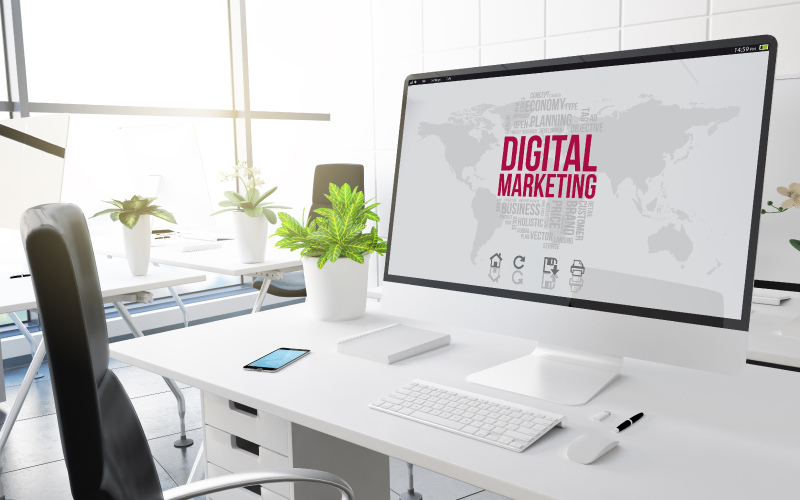 Freelancing platforms
Freelance boards and platforms can be busy, noisy places. Work comes in fast, and is snapped up even faster, so you'll need to be a quick swiper with a sparkling profile to stand out from the crowd.
| | | | |
| --- | --- | --- | --- |
| | Membership fee | Online community | Our thoughts |
| Upwork | No membership fee, but Upwork charges 20% of whatever you bill your client, as a service charge. | The Upwork Community forums are a place for remote workers to hang out, discuss their industries and swap tips. | Billed as the world's largest remote platform, with a slick design and seamless user experience. |
| People Per Hour | No membership fee, but People Per Hour charges commission on a sliding scale, starting at 25% on the first £500, and then 7.5% on the beyond that up to £5,000. | The community support boards are where members are free to interact among themselves. | With over a million businesses in its community, this is a lively, pay-per-hour website where you'll find it easy to pick up freelance gigs. |
| Freelancer | No membership fees, and Freelancer charges less starting commission than the previous two, at just 10%. | Blog articles and resources rather than an interactive community. | A bustling bidding-style platform that gets you up and running quickly. |
| Fiverr | No membership fees. Fiverr keeps it simple with a blanket 20% service charge. | A lively community with active forums. | An excellent all-rounder that offers serious gigs and a frequently refreshed project list to keep things interesting. |
Sell yourself
There is a world beyond freelancing platforms, although it may not feel that way at times! Get your professional network working for you by covering the basics.
Create a slick, clear, easy-to-navigate website outlining your skills, your past experience and professional expertise, and your portfolio (if applicable).
Some of the most lucrative gigs you'll get will come from direct word-of-mouth references, or by taking an interest in what's happening in your industry, and who its movers and shakers are. Stay abreast of industry trends, reach out to people you admire, and make some noise with blog articles and posts.
In the fast-paced Twittersphere, things move quicky – and that can be to your advantage. Follow #digitalnomad and @wfhio for a constant stream of the latest remote openings.
The future looks remote
There's no two ways about it: the future looks remote. What was once the sole preserve of geeks and techies is now becoming a major movement that is easier than ever before, thanks to the huge range of remote work job platforms out there, as well as a host of ever-sharper virtual communication solutions.
In the future, an increasing number of jobs may move towards a location-independent structure. The Covid-19 pandemic and global lockdowns that were ushered in in response may well speed up this organic process, as companies grow more aware of the benefits of drawing on freelancers and remote workers with a view to freeing up physical office space.
It's easier than ever to become a digital nomad – all you need to do is put in the legwork, dig deep for inspiration, and make sure you have the right people on your side.
Final thoughts: exciting careers and jam-packed job boards
By playing to your strengths and picking a digital nomad career that reflects your past experience, a location-independent lifestyle is within easy reach.
Take the time to research the qualification requirements for the remote work that interests you, before putting together a glossy portfolio of your work and a flawless profile that best aligns with your career goals.
Relocate Antigua offers a 360-degree selection of services specifically for digital nomads, such as cultural coaching to help you get to grips with the nuances of your latest home, and assistance with personal relocation to make sure you hit the ground running.
Get in touch with our friendly team of advisers today. Our free introductory consultations come with zero obligation, and could shine a light on the best way for you to get started.