It's a fact- Shirley's Height's Antigua has some of the best views on the entire island, with many different viewpoints that can be accessed by several hiking trails. Among the hiking trails around Shirley's Height's is The Lookout Trail.
The journey
Beginning at Galleon Beach's parking lot, the narrow bushy trail leads uphill and is bumpy for the most part. Climbing up between the lush green trees, you can hear the whispers of the trees all around, as well as the sounds of birds chirping happily.
All along the way, you can admire the beautiful Antigua Flora and Fauna including flowers, trees, and small animals like mongoose, birds, caterpillars, and butterflies.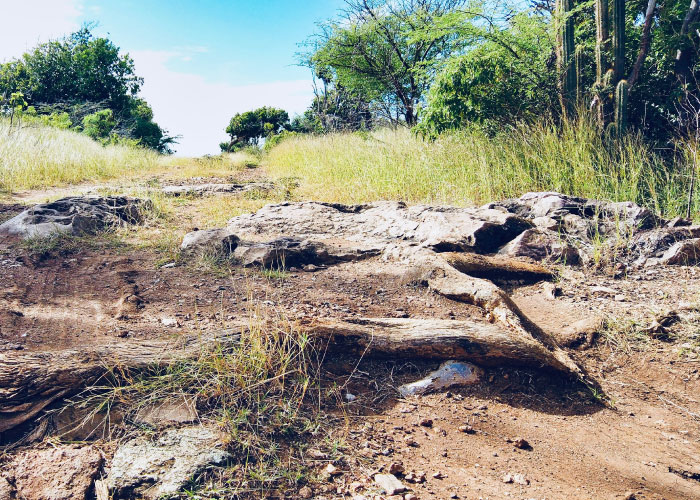 At various stops throughout this trail, a magnificent view of Galleon Beach and Nelson's Dockyard can be seen- with the yachts dotted on the blanket of calm turquoise water. Be sure to walk very carefully as there are lots of rocks and thorny bushes. As one of the longer trails at Shirley's heights, the hiking duration of The Lookout Trail is about 1 and a half hours but the scenery only gets better as you ascend.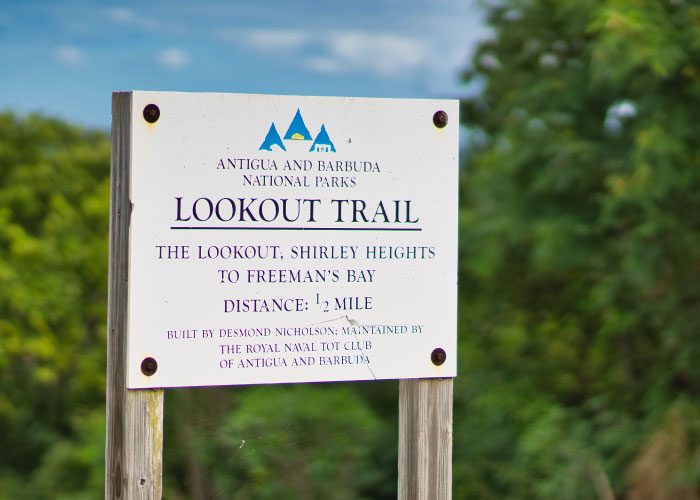 Towards the end of this hike, you will arrive at The Lookout Restaurant and Bar- a popular spot for partying and dining for Shirley's Heights visitors. Famous for its Sunday night parties, this restaurant also offers one of the best views of Galleon Bay, Nelson's Dockyard, and also Fort Berkely- a site of ruins from a fort built to protect the harbor nearly 300 years ago.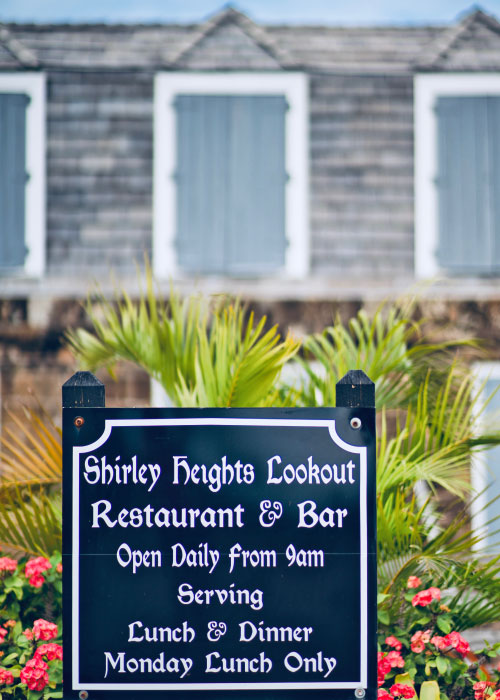 Rich in history, English Harbor is one of the most visited places on the island and is greatly admired for the way it encapsulates the history of Antigua through the upkeep of infrastructure mainly at Nelson's Dockyard.
After you have taken in all of the views and rested, you have the option of continuing further to the Carpenter Rock trail which leads to Mermaid Gardens- a picturesque attraction with tiny pools overlooking the ocean.