If passports hold your travel superpowers then visas are like spells. Knowing right spell allows you to charm your surroundings to create comfort and safety of travel. Before you decide to book a plane ticket to Antigua and Barbuda, you want to master the right spell—learn all about Antigua and Barbuda visa requirements.
Whether you are travelling for holiday, are just transferring on a path to somewhere else, or are looking to extend your stay in Antigua this article addresses all your questions. For personalised advice you can always book a consultation with RelocateAntigua.
Tourist visas
Citizens of many countries can enter Antigua and Barbuda visa-free—the list includes most countries of the European Union, such as the UK, Germany or France, as well as, for example, citizens of the USA and Canada. Many Commonwealth countries also do not require a visa, such as Australia, New Zealand and South Africa. The list is quite comprehensive so chances are your country is on the list a well.
Link: Countries exempt from Visa to enter Antigua and Barbuda
If you're a resident of one of these countries you don't need to apply for a visa before arrival as long as:
You are not planning to stay in Antigua and Barbuda for more than six months AND
Upon arrival you are able to present:

An onward or return ticket.
A confirmation of accommodation (for e.g. a hotel booking).
Evidence of your ability to support yourself financially in Antigua and Barbuda.
In addition, for passport holders of most countries, your passport should have at least one blank page and should be valid for longer than six months.
Note that these requirements can vary depending on your nationality—better double check the specifics with the Antigua and Barbuda Consulate, Embassy, or High Commission in your country.
How to apply for Antigua visa?
If your country doesn't appear on the list of countries whose citizens can travel to Antigua and Barbuda visa-free, you need to apply for a visa before arrival.
You can get the Electronic Entry Visa (EEV) through the Antigua and Barbuda Immigration Service website. The process of getting Antigua visa online is simple, but requires preparing several documents:
A passport scan
Photograph following specified guidelines
Scans of supporting documents relevant for your application. For tourist purposes those will typically include a proof of onward travel, accommodation booking, and possession of supporting funds.
Since the process is performed online, you also need to have a valid email address, and a valid credit or debit card to make an online payment. If you need assistance at any stage of the process, our consultants at Relocate Antigua will be happy to guide you through it.
Using the same form you can also apply for a multiple entry visa—a visa which allows you to enter and exit the country freely within a specified period of time without having to reapply for another visa. These visas can be valid for 12 or 24 months.
Likewise, the same form is used to apply for a student visa or a work visa. If job opportunities is what you're after, read our guide to Antigua work permit.
When to apply for an Antigua visa online?
The processing of the visa application takes around seven days, so you should apply at a minimum seven days before your planned arrival to the country. However, bear in mind that the, processing can take up to 15 days and, in some cases up to 30.
As is the case with all visas, having one doesn't guarantee entry to Antigua and Barbuda. An immigration officer can still turn you away at the point of entry to the country.
After your visa application has been processed you'll be emailed a link to download it. Even if you print it, it's still a good idea to save a copy of the visa on your electronic device!
How much is an online visa?
Antigua visa costs vary depending on the type of visa you're applying for.
The processing fee for the visa is non refundable, so make sure you fill the application correctly—double check all the spellings and dates.
Antigua Visa on Arrival
Citizens of some countries can apply for a tourist Visa on Arrival (VOA). The visa can be issued to visitors who hold:
United States Visa or permanent Resident Card, or
A Canadian Visa or permanent Resident Card, or
A United Kingdom Visa or Resident Card, or
A Schengen Visa.
As a VOA applicant you can not have residence in Antigua and Barbuda and can not work in the country. You'll need to have a proof of onward journey and a passport valid for longer than six months. Visa-on-arrival costs USD 100 per person (including children).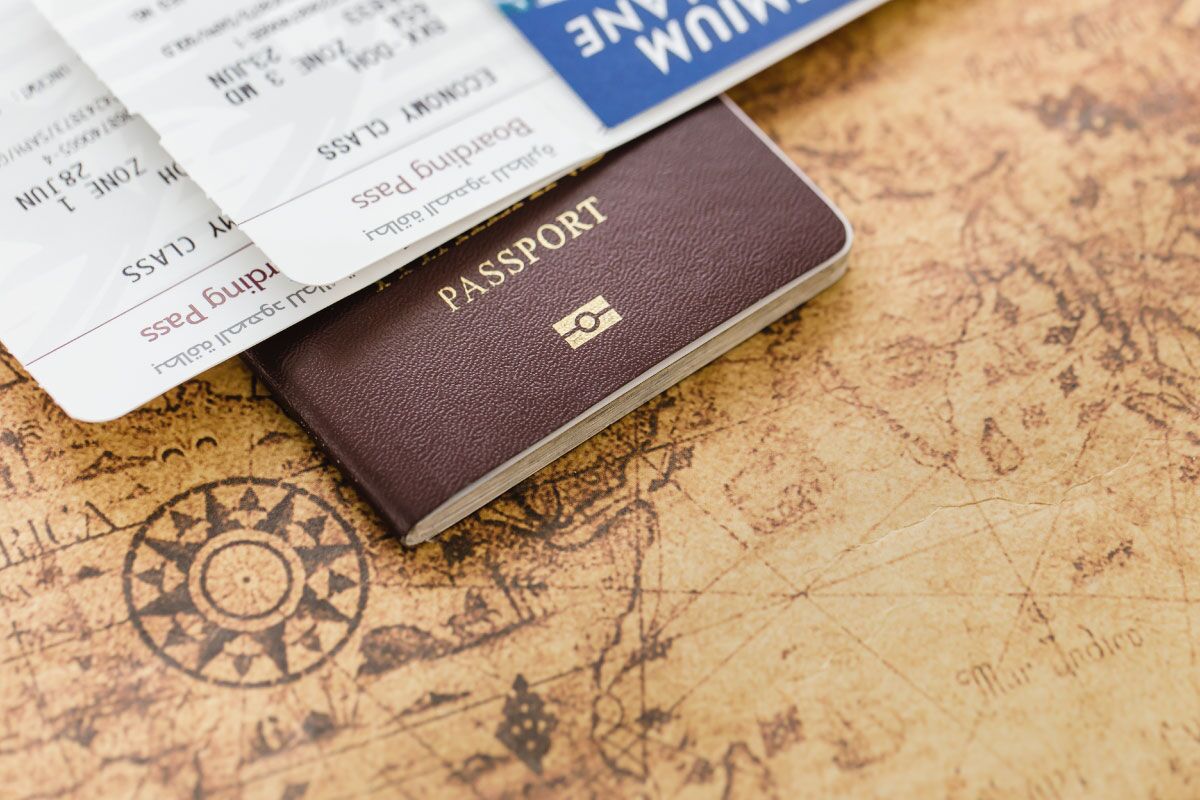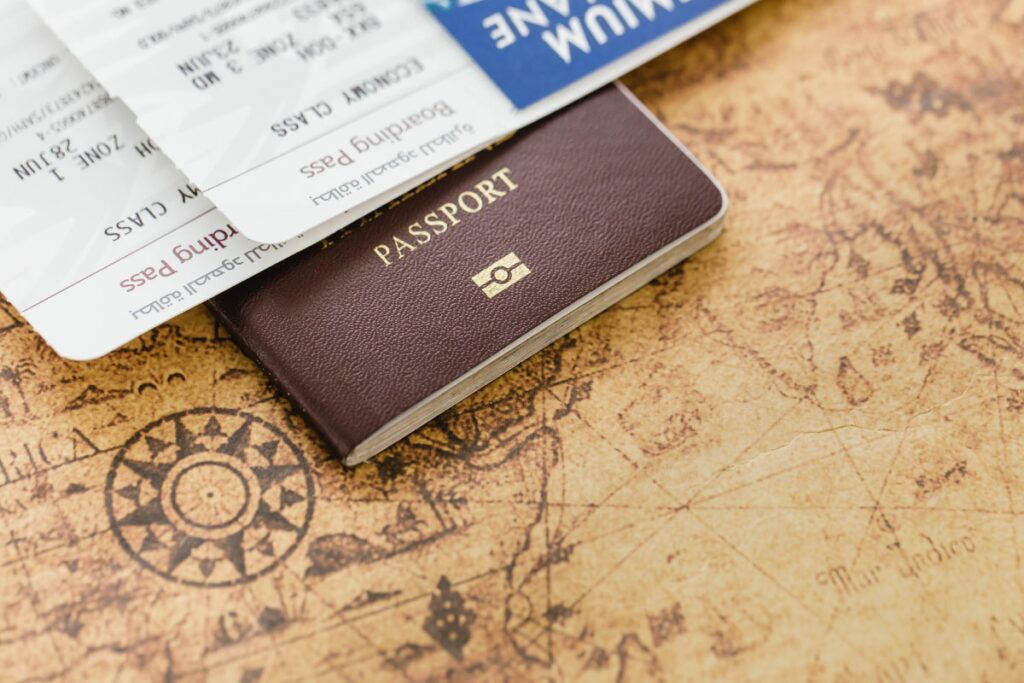 Antigua visa requirements: Cruise ship passengers
If you travel to the islands by a cruise ship—a great idea for holiday, by the way!—you usually don't require Antigua visa. UK High Commission notes that even citizens who are typically not eligible for Antigua and Barbuda visa-free travel don't need a visa if they arrive in Antigua and Barbuda in the morning and depart the same evening.
Antigua visa requirements: Transit passengers
Likewise, most transit passengers from countries that typically require a visa for Antigua and Barbuda do not need one if:
They arrive and depart within the same day,
Have a proof of their onward journey,
Don't leave the controlled space of the airport.
Antigua and Barbuda Immigration service provides a list of countries that do need to apply for in-transit visa. If your country is on the list, or if your transit period is longer than 24 hours, you need to apply for Antigua visa online before arrival.
Visa extensions
After your initial casual exploration of the islands, you might end up liking Antigua and Barbuda, and want to stay for longer.
No problem, the Antigua and Barbuda Immigration Service allows to apply for visa extensions for up to three months, for tourist purposes.
Note: Make sure you apply before your initial visa runs out!
In order to apply for an extension of stay you'll have to personally visit the Chief Immigration Officer in Antigua and Barbuda.
The documents required to complete the process are as follows:
extension of stay application which you can get at the Antigua Immigration office
one passport size photograph
a valid passport or travel document
a valid airline ticket out of the country
evidence you're able to financially support your stay in Antigua and Barbuda
If you need a visa extension for purposes other than tourism, for example work or study, you will be required to present other documents. If you require certified translation to complete the process, we'd be happy to assist.
To proceed you'll need to make an appointment with the Extension Division of the Immigration Department.
Upon application, you'll also be asked to pay a fee of:
USD 300 (non-CARICOM nationals)
USD 150 (CARICOM nationals)
Check the Antigua and Barbuda Immigration services website for details and for the current schedule of fees.
Ready to head to the Caribbean?
If you haven't yet bought a plane ticket, take time to learn more about the Antigua and Barbuda real estate market, banking landscape, and tax residency. Who knows maybe rather than a visa you'll already seek our advice on applying for the Citizenship by Investment program?