While some countries such as Canada, Uruguay, South Africa, and a dozen American states have decriminalized marijuana for recreational use, others are slower off the mark.
Nevertheless, many countries are now legalizing medical cannabis, in a global movement that is feeding into the marijuana industry and creating profitable new sectors.
Change is afoot, and an increasing number of nations are choosing to relax their laws, enabling sufferers of cancer, Alzheimer's, mental health illnesses and multiple sclerosis, among other diseases, to make use of the plant in a bid to relieve pain and nausea, stimulate appetite, kill cancer cells and reduce anxiety.
Relocate Antigua explores Caribbean island medical cannabis laws, and sheds light onto where in the Caribbean medical marijuana is legal…
Planting the seeds of change: the cannabis boom in the Caribbean
Following in the footsteps of countries such as the United States, Canada, Australia, Germany, the Netherlands, Switzerland and the United Kingdom, many Caribbean nations are revising their approach to legalizing the use of medical cannabis – with some countries having a long-standing history of legal marijuana in specific contexts.
What does the general state of play look like for the marijuana industry in the Caribbean?
The Caribbean cannabis industry
Estimated to be worth a whopping $150billion globally, the medical cannabis industry is not to be sniffed at. In the Caribbean, Jamaica has emerged as a forerunner in the medical legalization game, with the Jamaican Cannabis Licensing Authority estimating trade between medical licensees at over $100million in 2019 alone.
As well as benefiting growers, packers, transporters and distributors or retailers, the medical cannabis industry supports a huge number of satellite jobs and industries, such as specialist tourism and accommodation providers that would be allowed to offer weed-friendly holidays, tours, and experiences.
This would generate tax income estimated at billions across the Caribbean, which could in turn be injected into developing and improving infrastructure, such as roads, schools, hospitals, and water networks.
The industry's key resources in the region
As an outward-looking region, the Caribbean is drawing inspiration from Latin American and western countries in engaging in debate on medical cannabis and legalization. A number of bodies, events, and organizations are opening up discussion and sparking reflection on this emerging industry.
Relocate Antigua brings you a handy guide to who's who on the Caribbean medical cannabis scene, from calendar highlights to invaluable sources of region-specific information…
The Caribbean Community (CARICOM)
CARICOM brings together fifteen member states (including Saint Kitts and Nevis, Trinidad and Tobago, Antigua and Barbuda, and Saint Vincent and the Grenadines) and five associate members (including the Virgin Islands) in a network aimed at fostering collaboration and cooperation in economic policies, development planning, and foreign policy. In many respects, CARCIOM is the Caribbean answer to the European Union.
To date, no community-wide cannabis laws are in place across the Caribbean, but CARICOM has set up a Regional Marijuana Commission with a view to developing a wider cannabis reform. Spurred on by American influence, the Caribbean community is reflecting on the changes underway in America, and how these developments lie in stark contrast to many island nations' preventative measures and laws.
The CanEx cannabis conference
The CanEx Jamaica Business Conference and Expo is an annual business-to-business event and Caribbean's leading platform in bringing together industry stakeholders to discuss opportunities and strategies in cultivation, marketing, branding, and legal advocacy.
As well as the annual in-person event, CanEx offers a host of regular webinars packed full of information on the industry, as well as its advisory services. Now somewhat iconic in the region, CanEx should be your first port of call if you're looking to expand your network in the Caribbean's medicinal cannabis industry. This three-day event takes place every September in the Jamaican parish of St. James.
For more details on the next edition of the conference, keep an eye on the official website.
The Barbados Medical Cannabis Conference
As the first Caribbean nation to host a conference of this kind, Barbados is home to a stylish annual event that covers just about everything you need to know about the medical cannabis industry globally and in the region, organized by the Barbados Cannabis Licensing Authority and the University of the West Indies.
Held every February at Barbados' University of the West Indies, the two-day conference is in its second year, and spans a range of topics, from challenges facing governments in the fight for medical legalization, to opportunities for marijuana-fueled economic growth, and master classes in entrepreneurship.
Expect thought-provoking workshops and a fascinating line-up of international speakers and leaders in the field, with last year's keynote talks featuring Cannabis Global Consultants' partner Sarah Seale and Michael Patterson, CEO of US Cannabis.
CannaCarib's cannabis-friendly Caribbean travel guides
Set up in 2019, this authoritative guide to weed-friendly travel in the Caribbean is a one-stop-shop for travelers on the lookout for the most up-to-date information on cannabis laws across the region.
From country-specific guides and the latest on laws and regulations, to rundowns of the brightest and best dispensaries and venues, CannaCarib is where it's at for visitors planning their next trip.
Bookmark the CannaCarib website and make sure to check back regularly for hot-off-the-press news on changing legislation.
Medical marijuana Caribbean law
Attitudes across the Caribbean vary in how medical cannabis is viewed and the plant's current legal status. The medical marijuana sector is an emerging industry, so you can expect to see changes to this list and regulations as time goes on.
If you're running short on time, check Relocate Antigua's snapshot guide to regulations and legislation in the Caribbean over this way.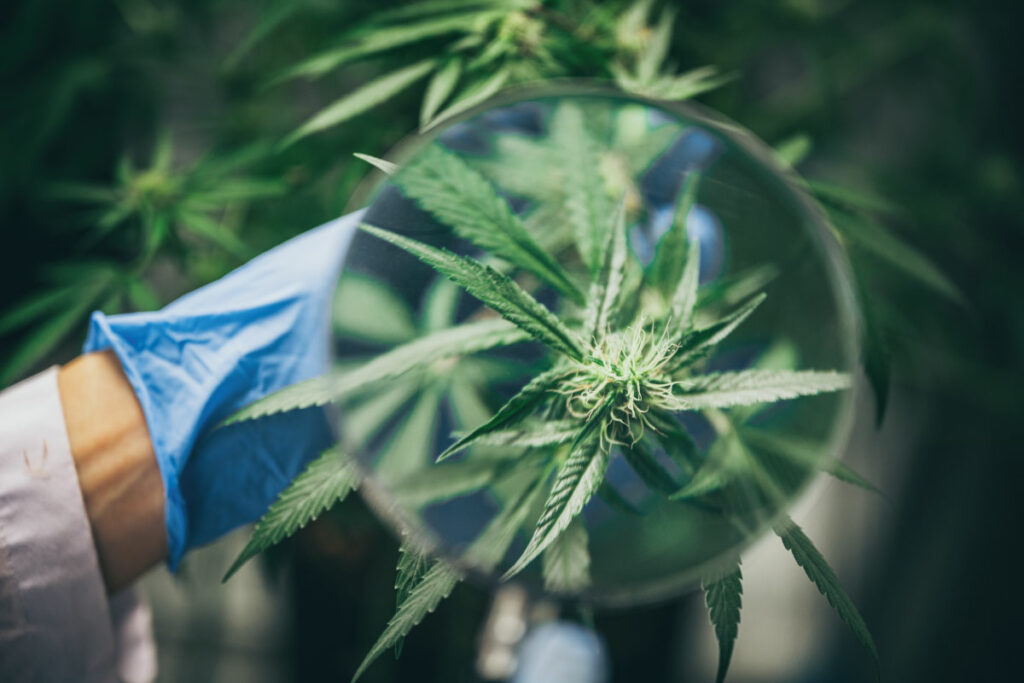 Caribbean nations where medicinal cannabis is regulated
The winds of change have swept through the Caribbean, as countries jostle to pass acts and bills that pave the way for a regulated medicinal cannabis industry. A couple stand out for their swiftness and the forward-thinking approach they are taking to embracing a global trend…
Jamaica
Known locally as the 'Ganja Law', Jamaica's Dangerous Drugs Amendment Act entered into force in 2017. The law decriminalizes marijuana for medical and religious purposes, but recreational marijuana remains illegal in the island nation.
Poised to become a global leader in the field, Jamaica has been one of the Caribbean's most proactive countries in shifting towards a more westernized approach to legalizing medicinal cannabis.
Visitors to Jamaica may purchase marijuana from a dispensary provided they already have a medical marijuana card. If they don't, they'll need to pay a visit to a Jamaican doctor to get approved.
Licensing fees vary depending on whether you are applying as a business or individual, and based on where you come in the supply chain, from cultivating to research and development. Security bonds and application fees of USD$300 to USD$500 apply. For more information on the application process, costs, and the terms and conditions for license holders, check the user-friendly website set up by Jamaica's Cannabis Licensing Authority (CLA).
Puerto Rico
Another heavy hitter on the Caribbean medical cannabis market, Puerto Rico ushered in legalized medical marijuana in 2015 when the country's Governor, Alejandro Garcia Padilla, signed the Executive Order, followed by Act 42-2017.
As with Jamaica, medicinal marijuana is legal here, but cannabis is not entirely decriminalized. A health card must be shown as proof in order to consume medical cannabis. Despite the ravages of Hurricane Maria in 2017, mere weeks after the legalizing act was brought in, Puerto Rico has succeeded in dusting itself off, averaging USD$10million a month in cannabis sales in 2020. In 2019, a mind-blowing total of USD$128.5million in sales was recorded, raking in USD$14million in taxes.
Saint Vincent and the Grenadines
In December 2018, Saint Vincent and the Grenadines (SVG) passed an act establishing a medicinal cannabis industry in the country. While there are no plans to blanket decriminalize cannabis, the prospects for entrepreneurs looking to maximize on the medical marijuana boom look good. In 2019, SVG became the very first Organization of Eastern Caribbean States (OECS) member to set up a medical marijuana program, and is fast emerging as one of the leaders in the movement, with a seamless and transparent licensing application in place.
Prospective applicants will need to get in touch with the SVG Medicinal Cannabis Authority (MCA), fill in the appropriate forms and submit the supporting documentation.
Licensing fees vary wildly, starting at USD$500 (License Class A) and rising to USD$2,100,00 (License Class E), and come with different renew periods.
Caribbean nations where regulations are due to be given the green light
While the above nations have made strides in regulating and legalizing marijuana for medical purposes, the trend is sweeping around the Caribbean, with other states set to follow suit. The rapidly changing nature of these laws and processes means we invite you to keep a close eye on latest developments on each country's official website – or give Relocate Antigua a call for the most up-to-date information on the regulations that affect you.
Virgin Islands
Although the Medical Cannabis Patient Care Act (MCPCA) was passed in 2019, the full regulations are still being drafted.
The Office of Cannabis Regulation (OCR) is due to be set up as the islands' medical cannabis industry governing body. The OCR is expected to draw up licensing requirements for dispensaries, farms, manufacturers, testing facilities, clubs and vendors, and handle establishing application processes, too.
Dispensaries are still not up and running in the Virgin Islands, but are due to collect tax on sales of around 5%.
Trinidad and Tobago
The situation in Trinidad and Tobago is slightly more confusing than elsewhere in the Caribbean. Marijuana was decriminalized in 2019, but smoking cannabis in public is a criminal offence that comes with a hefty penalty and up to a five-year prison sentence.
However, medical marijuana is still not technically legal, although the Cannabis Control Bill was introduced last year. The Bill makes provisions for the Trinidad and Tobago Cannabis Licensing Authority, the body that is set to be responsible for regulating the new cannabis industry and issuing licenses.
Under the Bill, eight different licenses corresponding to different parts in the supply chain will be available, and applications will need to be made to the Authority, along with the required paperwork and processing fee.
The Bahamas
A cannabis reform may be coming soon to the Bahamas. The 700-island state is home to beautiful beaches but fairly severe possession laws that have seen it lag behind its other Caribbean cousins. This may be set to change.
In a paper released early this year, the Medical Association of The Bahamas offered up a message of support for the burgeoning medicinal marijuana industry, stating that "the time has come for us to re-evaluate our position on cannabis given the scientific evidence which supports its medicinal value in several disease states, and shows its potential in others".
Full legalization remains a somewhat distant prospect for the time being, but the Bahamas National Commission on Marijuana (BNCM) is working to gage public opinion on the issue in order to make its recommendations to the government and looks likely to run until mid-2021. Watch this space…
Snapshot guide to medical cannabis in the Caribbean countries
| | | |
| --- | --- | --- |
| | Medical marijuana legalized | Legislation in progress |
| Antigua and Barbuda | ✔️ | |
| Aruba | ❌ | ✔️ |
| Bahamas, The | ❌ | ✔️ |
| Barbados | ✔️ | |
| Cayman Islands | ✔️ | |
| Cuba | ❌ | ❌ |
| Dominica | ❌ | ✔️ |
| Dominican Republic | ❌ | ❌ |
| Grenada | ❌ | ❌ |
| Haiti | ❌ | ❌ |
| Jamaica | ✔️ | |
| Montserrat | ❌ | ❌ |
| Puerto Rico | ✔️ | |
| Saint Kitts & Nevis | ✔️ | |
| Saint Lucia | ❌ | ✔️ |
| Saint Martin | ✔️ | |
| Saint Vincent & the Grenadines | ✔️ | |
| Trinidad & Tobago | ❌ | ✔️ |
| US Virgin Islands | ❌ | ✔️ |
Medicinal marijuana in Antigua and Barbuda
Medical cannabis in Antigua was decriminalized under the 2018 Cannabis Act, and a brand-new Antigua and Barbuda Medicinal Cannabis Authority has been launched this summer, following a slight delay as a result of the global pandemic.
For entrepreneurs looking for opportunities for investment in medical cannabis, Antigua makes it easy to do so, whether you're interested in cultivating, transporting distributing or exporting the plant. Applicant licensees will need to apply in line with the provisions of the Cannabis Regulations 2019, sending a copy of their application by email and in paper form to the Secretary of the Board of the Medicinal Cannabis Authority.
To help budding business owners seeking to open cannabis dispensaries, lounges and farms cut back on hassle and paperwork, Relocate Antigua offers a turnkey service drawing on specialist teams made up of experts in the medical marijuana industry.
In addition to our certified translation and company formation services, we handle all aspects of your medicinal cannabis license applications, provide advice and recommendations, and take care of your Antigua and Barbuda visas and Antigua work permits, too.
Cannabis in the future
The future looks bright for medicinal marijuana, and the Caribbean will be first in line to reap the benefits. Buoyed by a thriving tourism industry and home to sumptuous landscapes and an incredibly soothing pace of life, the region has a lot going for it.
The Caribbean nations already have well-honed tourism and business infrastructure in place, which they are having no issues harnessing to put to use in developing their medical cannabis industry.
Between 2017 and 2018 alone, global legal sales of cannabis soared by USD$3billion, and show no signs of slowing down. And last year, marijuana for medicinal purposes accounted for over 70% of all legal cannabis sales around the world.
In the United States, a total of 33 states have now legalized medical marijuana, with others set to hop on the bandwagon in coming years. The latest research and figures point to the medicinal cannabis industry being worth USD$30billion to USD$66.3billion by 2025 – a huge figure that bodes well for the Caribbean state eager to follow in western footsteps.
Over €100million has been invested in medical marijuana companies in Europe, with 80% of these deals happening in German companies – although Europe still lags behind North America to a certain extent, Germany is nevertheless the third largest global market, pulling in just behind the United States and Canada.
In Asia, meanwhile, regulations are loosening, and the Asian medicinal cannabis market is likely to be worth USD$5.8billion by 2024. Thailand leads the way in Asia, with other countries in the region set to follow on.
Cannabis was legalized in 2018 in Canada and In recent years Canadian licensed cannabis store sales hit an all-time high of $231.6 million Canadian ($173 million U.S.), but the sales have since declined due to different regulatory issues. Today Canada still strives to thrive on the Cannabis market with over 36 authorized producers.
A global movement is underway, and as more and more countries make the move to legalizing medicinal marijuana, it seems likely that a general relaxing of laws surrounding recreational cannabis will inevitably segue on from this.
Because the market in the Caribbean is currently at its infancy stage, there's never been a better time to invest in this burgeoning sector, hitting the sweet spot between changes in regulations and a low-competition context.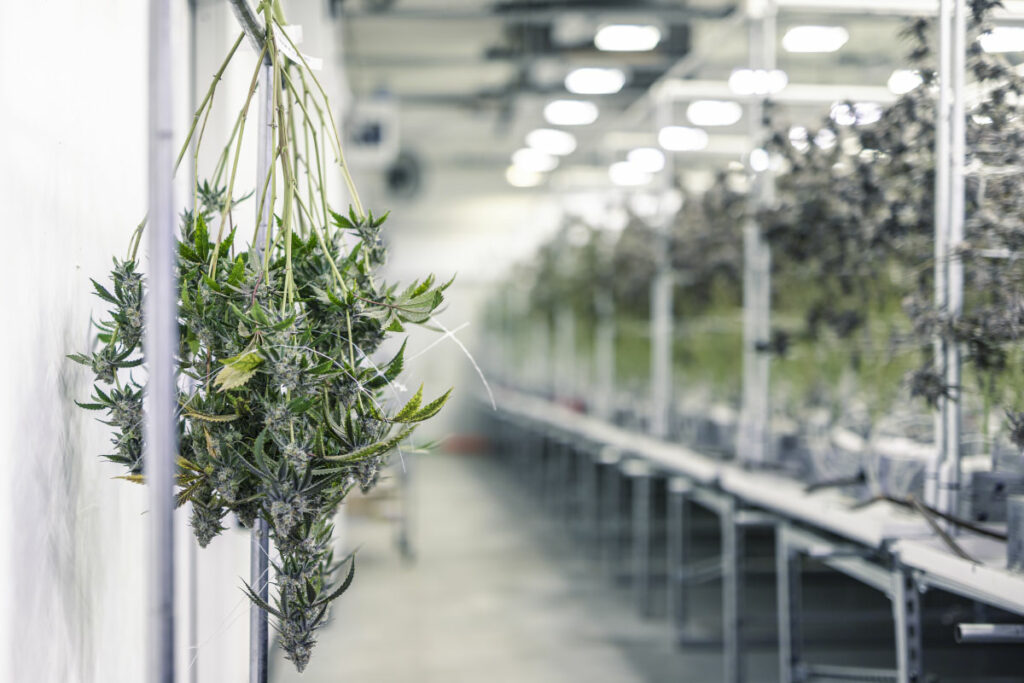 Final thoughts: budding opportunities in the Caribbean
The Caribbean is on the cusp of change, and is reflecting on its regulations and legal frameworks with a view to catching up with its North and Latin American counterparts. The figures speak for themselves: the medicinal marijuana market is taking off, opening up new opportunities for growers, retailers and investors hoping to cash in on freshly relaxed legislation and high consumer demand.
It's worth remembering that in most Caribbean nations, strict residency requirements must be met for entrepreneurs hoping to ride the medicinal cannabis wave. In Antigua and Barbuda, generous residency schemes such as the Residency by Investment program offer ample scope for tapping into a flourishing industry while securing your residency rights and working towards the highly coveted citizenship.
At Relocate Antigua, we specialize in providing expats, entrepreneurs, and investors with a foolproof approach to making the most of golden opportunities to strike while the iron is hot and invest in medical cannabis at the sector's apex.
As experts in organizing Antigua business relocation from the initial spark of an idea to ironing out your paperwork, arranging Antigua permits and licenses and assisting with Antigua tax residency, we're passionate about taking care of our clients.
Call us today for a free, no-obligation initial consultation with one of our experienced medicinal marijuana investment advisors, and let us talk you through the rules, regulations, and steps you'll need to take to get started in Antigua.