What to do in Antigua and Barbuda, you might ask? Well, Antigua and Barbuda is a bustling holiday destination with hundreds of activities to keep its visitors busy. The typical Caribbean sun, sea and sand are, naturally, a draw for many people, but they're the tip of the iceberg. Antigua also boasts numerous sporting activities, nature excursions, and interesting sights to behold from its colonial past. Look beyond the surface and you'll find a varied, colourful country with plenty to explore.
If you're looking for things to do in Antigua, read on. We've broken down all the essential information and best activities in one place, so you can be sure you won't miss anything. Have fun!
Antigua famously has 365 beaches – one for every day of the year – and this is arguably the biggest draw for its tourists. If you're visiting, you'll no doubt be sampling its corrugated coastline, stunning coves and sheltered bays. We've listed some of the best-regarded beaches across the island.
While the established beaches will all have bars and restaurants, if you're travelling in low season, or the beach you're heading to is more remote, it's always a good idea to bring your own food and drink with you.
Here are some of Antigua's best beaches:
And here are our recommended beaches for Barbuda, which some say are even more pristine than Antigua's:
17-Mile Beach
Princess Diana Beach
Coco Point
Pink Sand Beach
RESORTS
Antigua, like the surrounding Caribbean, is home to some of the world's most luxurious holiday resorts. If you feel like indulging, don't miss this experience. Here are just a few of the resorts on the island:
SIGHTSEEING
If you're taking a break from sunbathing and hammock-flopping, there is no shortage of sights for you to behold in Antigua.
Capital City – St. John's
Antigua's main city is a small but bustling port town, with a population of just over 22,000. St. John's has got morning markets, colourful streets and good restaurants. While it's not at the top of most people's list, it's still worth a visit.
If you're interested in history, don't miss the Antigua and Barbuda Museum that opened its doors in 1985, to get a taste of the island nation's story. Fort James, which sits at the entrance of the harbour, is a British colonial fort and worth a visit for its brilliant view. Perched on a hilltop, you'll find St. John's Cathedral, the capital's centre of Christianity.
Head to Redcliffe Quay for your souvenir shopping, with its little boutiques, art galleries and plenty of colour.
English Harbour
Most tourists will find they spend much more time in English Harbour, in the south of the island, than in St. John's itself. This is the main yacht harbour and is very scenic, with plenty of restaurants, shops and bars for tourists to enjoy. It proudly claims a UNESCO world heritage site, Nelson's Dockyard, which a restored 18th century bastion. From there, you can take a short hike up a path to visit Fort Berkeley, a 1704 fort with more than 20 cannons and scenic views.
Devil's Bridge
Located just outside the village of Willikies, Devil's Bridge is a national park comprised of crashing seas and a naturally formed limestone bridge. It looks even more impressive at sunset.
Betty's Hope
Betty's Hope, in the island's eastern region, was the first large-scale sugar plantation to operate in Antigua, established in 1650. It now stands as a powerful memory of British colonisation and slave labour, inextricably linked to Antigua and Barbuda's history. The mill has been carefully restored, and there is a also a Visitor Centre onsite with plenty of historical information.
Pillars of Hercules
Another natural spectacle, these impressive rock formations are located at Freeman's Bay, in the island's south. If you are passing through it's worth stopping here for some snorkelling, and the pillars can also be accessed on land by hiking up Galleon Beach.
Donkey Sanctuary
Attention animal lovers! Antigua has a large donkey population, and with that comes a constant stream of donkeys who are injured or impaired, who need taking care of. Thus, the donkey sanctuary! It's located near Bethesda, open all week and free to enter (although donations are essential to keep it running).
Guided Tours
Sometimes, it's nice to let someone else do the hard work and curate a beautiful day out for you. Antigua's tourism industry is well-established, so there are a number of operators offering guided tours whatever your particular interest might be. You might want an adventure sports tour; maybe you're looking for an eco tour discovering Antigua's flora and fauna, or perhaps it's the water sports like kayaking, snorkelling and surfing that tickle your fancy. There are also boat cruises exploring the coast and neighbouring islands.
Your guesthouse or resort will certainly be able to point you in the direction of a range of tours, so just ask at the front desk.
Contact us to know all details
SPORTS ACTIVITIES
Golf
There are two main golf courses in Antigua, both situated near St. John's:
Cedar Valley – this is Antigua's foremost golf course, opened in 1970 and designed by Ralph Aldridge. Ist 6,157 yards are set on high ground, surrounded by tropical trees with impressive panoramic views of the coastline. It accommodates golfers of all levels.
Jolly Harbour – an alternative to Cedar Valley, this is situated on the west coast of the island. It was designed by Karl Litton, a leading golf course architect from Florida, and also provides a scenic coastal location with many nearby amenities, shops and bars.
Snorkelling & Diving
Snorkelling and diving are the best ways to get up close and personal with Antigua and Barbuda's impressive marine life. The islands are surrounded by well-preserved coral reef, with walls, and shelfs providing excellent conditions for shallow diving and snorkelling. You might spot tropical fish, norse sharks, sting rays, turtles or even giant lobsters if you're lucky.
When it comes to snorkelling, you'll find a range of cruises which offer full or half day packages including food and drinks. Here are just a few of the snorkelling spots to enjoy:
Cades Bay
Hawksbill Bay
Surrounding islands like Great Bird Island and Maiden Island, to the North East of Antigua
And these are some of the most popular spots for diving:
Cades Reef, a 7-mile stretch of reef partly contained in a designated underwater park.
Wreck of the Andes, an accessible shipwreck sitting in less than 30 feet of water
Pillars of Hercules, great for beginners with plenty of marine life
Jettias Wreck, an old French steam powered freighter sunk in 1817, at a depth of 25 metres.
Sunken Rock, a good option for more advanced divers.
Sailing
Antigua is a boater's paradise, attracting yachters and other seamen and women all year round. Antigua Sailing Week is a world-renowned annual regatta held in April or May each year, drawing thousands for racing by day and partying by night.
A trip to Antigua wouldn't be complete without sailing, and whatever time of the year you visit, there is always an opportunity to charter a sailing boat for half a day or a full day, explore the scenic coast or even head over to Barbuda or another smaller island. There are numerous providers offering tours that suit all tastes and budgets.
Fishing
Whether you are experienced or a complete beginner, fishing provides an exciting, challenging and rewarding day out at sea. As with all other activities, there are many operators providing fishing experiences to suit you and your interests. Whether inshore fishing, fly fishing, reef fishing or deep sea fishing (trawling), there is something for everyone. Big game fishing sees the likes of dolphin, kingfish, marlin, sailfish, shark, tuna, and wahoo.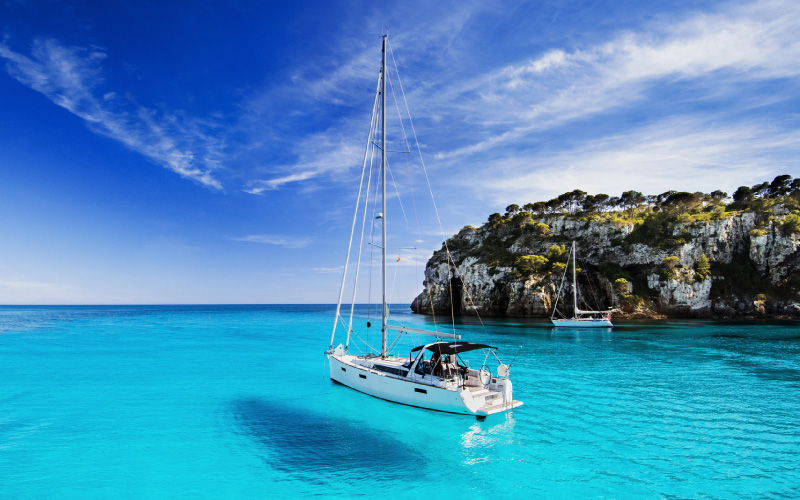 Hiking
Arguably one of the best ways to explore any rugged terrain, Antigua's limestone and coastal paths beckon all keen hikers. The relatively flat terrain makes for fairly easy and pleasant day hikes, so this is an activity that's accessible to all. These are a few of the potential hiking trails:
Around Shirley Heights: Desmond's & Carpenter Trail, Shirley Main Road Jones' Valley Trail
Around Wallings Dam: Wallings Dam to Signal Hill, Wallings dam to Rendez Vous Bay & Falmouth
The Goat Track (Middle Ground trail)
Monk's Hill
Sugar Loaf Hill
Mount McNish
The Body Pond Valley
If you're up for more of a challenge, and want some seriously breathtaking views, you can try hiking to Antigua's highest point at 300 m, Mt. Obama. It makes for a three-hour trek suitable for both beginners and more experienced hikers. Expect beautiful scenery as you stroll and climb through the surrounding national park before reaching the top.
Water Sports
Water sports abound in Antigua, and all beaches will offer something for you to enjoy. Activities include kayaking, jet skiing, scooter snorkeling, self-drive boats, and stand-up paddle (SUP) boarding.
Surfing
The Caribbean islands, with their stunning coastlines and endless white beaches, have always been a prime travel destination for surfers west of the Atlantic.
Antigua's best surfing spots are in the southeast of the island, Turtle Bay in particular. Swells also occasionally come from the west, places like Galley Bay and Sand Haven south of Dickenson Bay. Be sure to check the winds on the day you want to go surfing to figure out whether to go east or west.
Traditional stand-up surfing isn't the only way to ride the waves: kite surfing and wakeboarding are also great options and widely available.
Cricket
Owing to the British influence on Antigua and Barbuda, cricket is by far the most popular sport and firmly lodged in the national culture. The cricket season runs from January to July with matches usually held on Thursdays, Saturdays and Sundays, so have a look at the fixtures during your visit and get yourself tickets to a game. The Antigua Recreation Ground is a famous venue for watching cricket, with top class facilities and enthusiastic crowds.
If you can't get yourself to a game, various operators run cricket tours which also make for a great day out and introduce you to the history and heritage of this sport on the island.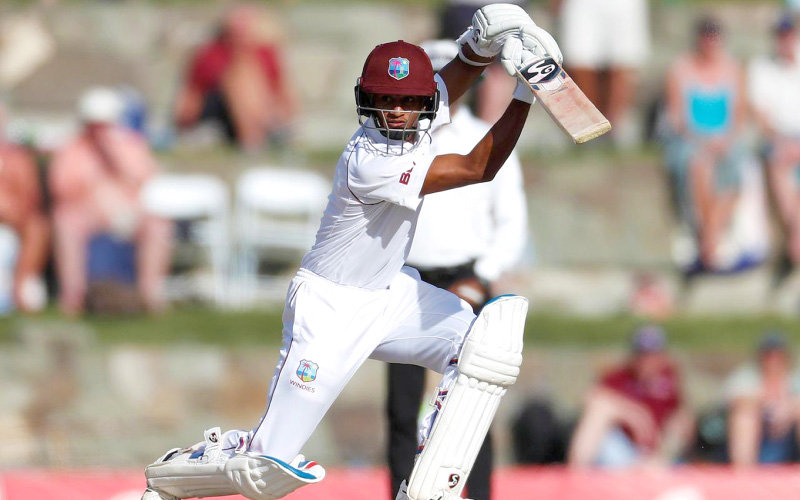 NIGHTLIFE
For anyone wanting to keep the holiday going into the night, Antigua boasts some great nightlife options. Bars can be found all along the island's coast, and there are a couple of popular clubbing spots to visit:
Abracadabra Club, Nelson's Dockyeard
This is one of Antigua's most popular clubs, with both a relaxed lounge experience and full-on nightclub later on. It hosts live bands, DJs, art exhibitions and themed parties.
Rush Nightclub
A local hotspot attracting younger crowds, come to Rush for a full on clubbing experience. The club has an adjoined eatery, billiards lounge and scenic terrace.
Shirley Heights, English Harbour
The lookout at Shirley Heights is a popular spot for Sunday sunset. Expect stunning views, barbecues, steel drum bands and plenty of rum punch to go around.
Casinos
Antigua is home to one of the best casinos in the Caribbean, King's Casino. There are a few more options for anyone who wants a bit of gambling fun:
Asot's Arcade
Paradise Casino
Royal Antiguan
PLANNING A DAY IN ANTIGUA
There are hundreds of ways you could organise your visit to Antigua – not forgetting the travel agents who can help you create stand-out itineraries – but here are a few basic tips for different parts of the island.
In general, renting a car in Antigua comes highly recommended. Public transport can be unreliable, so a rental will give you the freedom to explore at your own pace without worrying about public transport schedules.
Around St. John's
Spend a morning roaming the streets of St. John's: check out the markets, Fort James, and St. John's Cathedral
Drive southbound and park at Hawksbill Bay to relax, swim and have some lunch
End your day with a drink and some food in Five Islands Village
English Harbour
Start with a swim at Pigeon Point
Check out the UNESCO site of Nelson's Dockyard
Hike to Fort Berkeley
End your day with a drink and food at one of the many bars and restaurants at English Harbour
Half Moon Bay
Head to this famous beach for a tranquil morning and sunbathing
Organise a dive, snorkel, or water sport
Take a boat tour to one of the nearby islands
CONCLUSION
Antigua is a stunning Caribbean destination that offers everything a traveller could hope for in terms of accommodation, food, activities and culture. Its seasoned travel operators and resorts mean that no matter what your budget or particular interests are, you can have the trip of your lifetime here.
Let us know what you want to do in Antigua and our team will provide you with the best options, depending on your requirements.
Was this content helpful?