Antigua and Barbuda is recognizing and embracing the growing economic importance of digital industries and backs them up through legislation.
In the past, the island state has already proven time and time again that it is at the forefront of the latest trends in the digital asset scene and the fintech sector.

To give a few examples: In 2018 the government of Antigua and Barbuda set up a cryptocurrency exchange as well as amended its Citizenship by Investment Program that now also allows payments in cryptocurrencies such as Bitcoin. To take it even one step further in 2019 a contract for a blockchain-issued Central Bank Digital Currency pilot within the Eastern Caribbean was signed.

In June of 2020 Antigua and Barbuda's Senate took another important step towards becoming an even more digital asset friendly destination by passing The Digital Assets Business Bill 2020.
Since the blockchain revolution, the importance of digital assets is constantly increasing as it offers good economic prospects. The new law reacts to that and offers very good framework conditions for digital asset businesses.
But why all the fuss about digital assets?
In this article, we'll talk you through the basics of digital assets and tell you all you need to know about the new digital asset bill. In addition to that Relocate Antigua provides all services in line with the Digital Assets Bill 2020, such as the application for a digital asset business license in Antigua. In addition to that, we offer a wide range of services such as registered agent services or registered office services. Contact us for more information.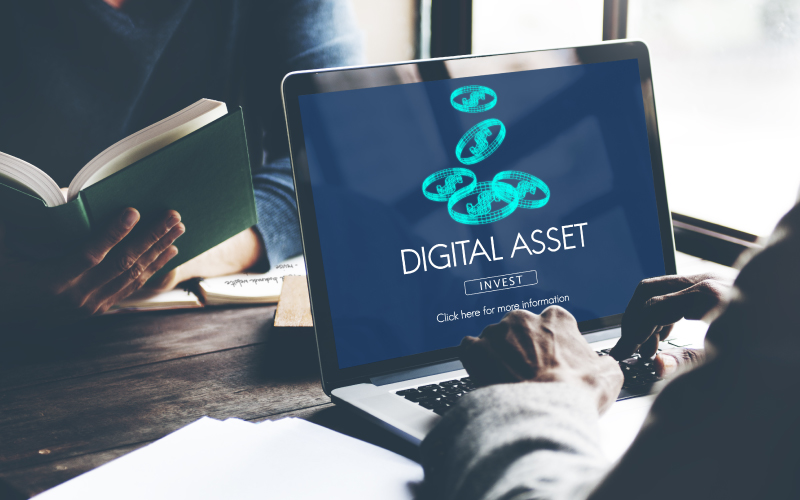 Back to Basics – What are digital assets?
Before 2009 when talking about digital assets, we were initially talking about things such as music files, digital photos or videos. Basically, everything that exists in binary format and has value. Then in 2009 the cryptocurrency Bitcoin entered the market and put the Blockchain technology to use. This became a game changer in the world of digital assets.
Blockchain can be seen as one of the driving forces behind the digital asset revolution as it provides the ideal infrastructure to own and exchange digital assets such as Bitcoin and various other cryptocurrencies.
Blockchain is a decentralized database technology. So far so good. What makes a Blockchain special is that it is virtually tamper-proof and therefore, can play an almost revolutionary role when it comes to secure exchange of sensitive information, such as financial transactions.

Due to the fact that a Blockchain is a decentralized database, if someone would intent to manipulate a Blockchain, he would need to manipulate all the Blockchains that are part of the network and stored on computers around the world. This is one of the reasons, why manipulating a Blockchain is extremely difficult.
Blockchains make third parties like banks superfluous. This and being virtually tamper-proof and with a high level of transparency, helped digital assets to reach new heights.
The Digital Assets Business Bill 2020 in detail
The regulatory framework elaborated in the bill aims to regulate digital asset businesses like cryptocurrency companies that are set on Antigua and Barbuda. Those regulations are meant to protect digital asset exchanges as well as their customers.
To make sure the bill meets the needs of the industry, when drafting the bill, the government was advised by industry members such as Bayesian Fund, the Bitcoin Association and the Ayre Group.

Important regulations in detail:
The bill states that digital asset companies must be licensed to
virtual coins.

In addition to that digital asset companies that operate as payment services or exchange services must be licensed as well as those companies providing services such as custody of wallets.
According to the "Digital Asset Business Bill 2020" the Financial Services Regulatory Commission (FSRC) is responsible for administering and enforcing the framework among the relevant companies. Businesses that fail to comply with the legislation have to pay fines up to $250,000.
Conclusion: Antigua and Barbuda – pioneer in the digital asset scene
The Digital Asset Business Bill 2020 and its regulatory framework are likely to bring more credibility to the sector as well as increase the trust in it and therefore make it more attractive to investors and digital asset businesses.
You are interested in investing in digital assets and are looking for guidance on where to start? Our experts at Relocate Antigua are here to help you. As specialists in our field, we offer a wide range of professional service for all investors looking to diversify their portfolios.
If it's investing in digital assets, hospitality, agriculture or investing in emerging industries like medical Cannabis, don't hesitate to reach out to one of our experts, so we can start mapping out the best route to living your dream.