So, you're a business owner and wondering whether to relocate your business for tax purposes, a better lifestyle, or simply because you need more space? You are not alone! Over 39% of all relocations are now corporate moves, and the trend is rising. Business relocation services are flourishing. The Caribbean is a particularly popular destination for businesses relocating from overseas. But why do businesses relocate?
Let's take a look at the most common reasons for relocating a business:
Overview of common reasons for business relocation:
Space
What do businesses look for when relocating? The most common reason prompting companies to consider relocation is space. As your business grows, so does the square footage you need. To run your operations efficiently, every employee needs to have space to manoeuvre. A pleasant ambience with ample office space also boosts staff morale and increases productivity. Our real estate team will be happy to help you find the perfect property for you and your staff! Speak to them today to arrange some suitable inspections soon.
Costs
Running a commercial site can be expensive. It's no secret that the cost of living in some regions and countries is lower than in others. The same goes for operational expenses. The Caribbean, in particular, offers an affordable environment for overseas businesses seeking to relocate. Not least because taxes tend to be lower than in many other countries. So when considering reasons to relocate your business, take a good look at the costs in the locations in question. You'll find that a corporate relocation can be a wise choice from a financial perspective.
Customer proximity
Relocating your premises can get you closer to your customers! If you're currently based in a country far from your target markets, you can boost customer relations and increase loyalty by moving to where your customers are. Customers love a local business, so take advantage of this opportunity! Even better, shorter delivery chains are also on the menu if you're based near your customers – a win-win situation! Setting up meetings will become a whole lot easier, and delivery times will reduce dramatically if you produce in your customers' local region.
New markets
Business relocation reasons typically also include a focus on growing your business. If you're planning to expand your customer base and tap into new markets, a move may be just what you need to boost your business success. It will allow you to establish new relations in a new geographical area, taking advantage of a whole new potential customer base. As a business owner, this is an obvious choice!
Workforce
If you're a highly specialised business, you may be struggling to attract suitable staff in your current location. It pays to relocate to an area where you know you'll find qualified experts in your industry. Companies in the same industry often form clusters and attract workers to the area, like the famous Silicon Valley in California. Identifying such a cluster should definitely be among your business relocation considerations. Phone our experienced HR team today to discuss your staffing requirements!
Consolidation
Many companies run several offices or factories and have correspondingly high outlays. It's worth considering whether it might be cheaper and more efficient to consolidate your different sites into one location. Having all departments on the same premises makes communication easier and can lead to faster decision-making processes. Naturally, you'll also save costs as you're only paying upkeep for one facility rather than several. If you consolidate premises from different countries into one site, then your business processes will also be simpler in the long term. That's because you'll no longer need to bear in mind different countries' varying legal requirements. What's not to like about that?
Lifestyle
One of the main reasons for business relocation is undoubtedly lifestyle! When moving your business to a country such as Antigua, you and your staff will get to enjoy a high quality of life in a naturally beautiful country. Such a location is also sure to attract workers from overseas who are seeking a change of scenery. Antigua offers the best of both worlds: a robust business infrastructure combined with a relaxed lifestyle. For those wanting to enjoy added convenience and luxury, our Concierge Service is the perfect choice!
Let us know your needs, and we'll be delighted to arrange personal assistance services for you, ranging from housekeeping and personal shopping to private chefs, yacht charters, and helicopter flights.
Considerations when relocating a business
Once you've made the decision to move your business, the exciting planning stage can begin. This involves a lot of local research, but the friendly experts of Relocate Antigua are ready to assist you! Choose us as your trusted partner and take advantage of our four decades of experience in international relocations to the Caribbean. When it comes to moving your company, there are several factors to consider in the process:
Logistics
Starting afresh in a new country can be daunting. Whether you move alone or with your family, there are a lot of things that need to be organised and arranged beforehand and once you arrive at your destination. This is where our relocation services come in. From housing to education facilities for your family and staff, we've got you covered! We can also translate your documents for you and help move your belongings.
Staff
Will you bring your existing staff across or hire a new workforce? We can help with immigration matters for relocating your current employees, or assist you in recruiting new staff in Antigua. Speak to our HR team and we'll find you the perfect candidates and manage the entire process for you.
Legal matters
Transitioning your business to another location is a complex undertaking. You need to be familiar with all applicable legal requirements in your new home country. Relocating usually also involves a lot of paperwork and bureaucracy.
Relocate Antigua can help with legal and import/export matters. Make an appointment with one of our friendly consultants today, and we'll guide you through your options. Consult with us today and find out how we can assist you in all matters from shipping to immigration. Let us do the heavy lifting while you settle in and get used to your new life in the Caribbean!
Next steps
Congratulations! You've made the move and have settled into your new premises. Your staff are ready and keen to get stuck in, and your customers are excited. Your decision to relocate is sure to pay off for your business. All that's left to do is celebrate this new step in your company's history!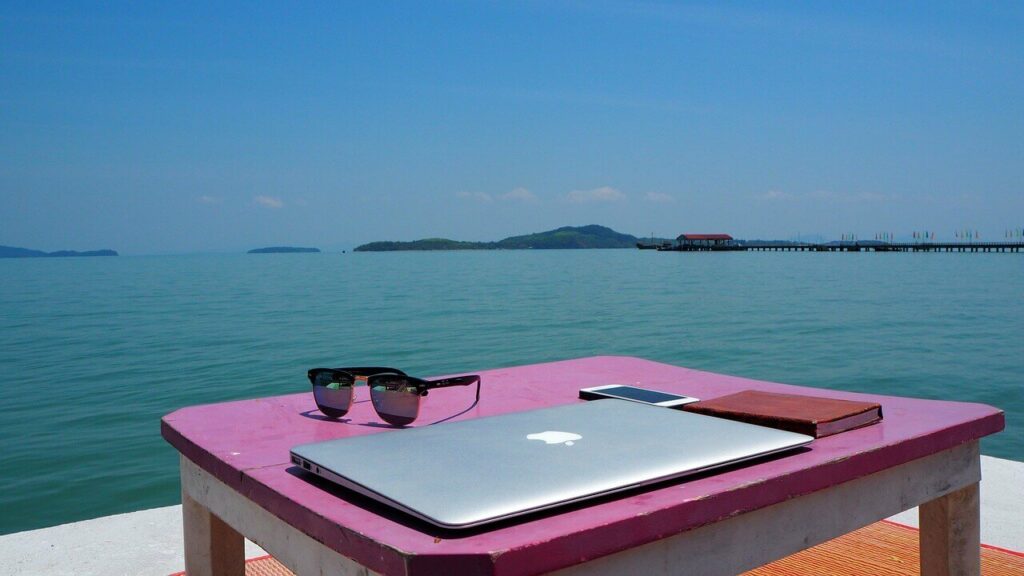 Relocating a business is no doubt a big decision that requires plenty of planning, organisation and expert advice. But ultimately, it's one of the most rewarding steps you can take when you want to grow your business and take it to new heights.
And what's not to like about a lifestyle change that promises a fantastic work-life balance? Antigua, in particular, with its 365 stunning beaches will change your life for the better! Let yourself and your family, as well as your business, enjoy the best of what the Caribbean has to offer.
We look forward to providing you with first-hand professional information on all matters related to your move. Call us on +1 268 736 3905 today to get your relocation journey underway!