What is Citizenship by Investment (CIP) and how you can acquire it quickly
Resident and citizen. In common speech these terms might sometimes be used interchangeably. But, in legal terms they differ quite substantially. Before you decide whether to opt for a citizenship or residency program, it's advisable to explore the privileges and duties associated with each. For advice tailored to your personal needs consult with our experts at Relocate Antigua.
What is a dual citizenship program?
In legal terms according to Encyclopaedia Britannica citizenship is a name of a relationship between an individual and a state. The state provides the individual with its protection and, in exchange, the individual is bound to perform specific duties.
The extent of protection and the number and type of duties varies from state to state. Most common forms of citizen duties are allegiance, payment of taxes, and army service. Apart from the benefits associated with a resident status, the specific privilege of a citizen is to hold full political rights in the country—the right to vote and to hold public office.
A citizenship program, or a dual citizenship program, are terms used to describe governmental initiatives that enable foreign nationals to acquire citizenship in a different country. For example, both Antigua and Barbuda's Citizenship by Investment Program (CIP), or Maltese Individual Investor Program (IIP) are types of dual citizenship programs.
How to get citizenship?
The main ways of obtaining a citizenship are:
by birth,
by descent,
through marriage to a citizen, or
by naturalization.
Since around the 1980s there exists an additional option—acquiring citizenship in exchange for a financial contribution to the country's economy.
We're referring to the Citizenship by Investment Programs (CIP), the first of which was launched by St Kitts and Nevis in 1984. Since that year, several other countries opened this option for prospective investors, including many Caribbean nations such as Antigua and Barbuda.
What is a residency program?
A residency grants a person the right to permanent residence in a country. This is different to a temporary residence one might get as a student, or a contract worker.
A permanent resident (PR) has a right to live in a country indefinitely and has the right to work. They will also typically get access to the country's social benefits. In some countries, like the USA, permanent residents also have the right to sponsor the residency of some of their family members. Because permanent residents remain citizens of their original countries, their political rights in the country of residency are limited. Also, in order to retain their status, residents need to stay in the country where it was granted for a specified period of time. Leave the country for an extended period comes with a risk of losing the residency status.
In some countries, like the USA, a residency status is a required intermediary step before applying for naturalization. Similarly as with citizenship, many countries offer Residency by Investment Programs — an option to obtain residency in exchange for a financial contribution.
Citizenship by investment is one of the simpler ways to obtain a second citizenship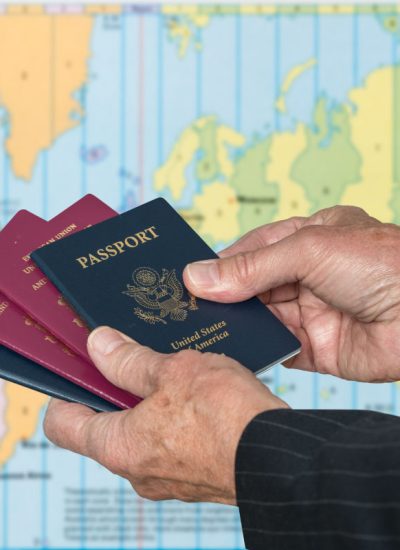 Residency & citizenship: Similarities & differences
Freedom of movement. A citizen can travel in and out of their country freely, even for extended periods, without the risk of losing their status. A citizen is also entitled to hold a passport of the country.
Political rights. Unlike a permanent resident, a citizen holds full political rights in the country.
Length of stay.

To get citizenship you typically have to prove you've been resident in the country for a specified period of time. Hence, in some cases, the intermediary step of getting residency is required. You can often skip this step when you opt for getting your citizenship through a financial contribution, as is the case with the [Antigua and Barbuda economic citizenship program][LINK to citizenship post].
Each country has specific conditions based on which they grant residency. Most common options are related to employment, family relationships, or refugee status.

Both citizenship and residency statuses require payment. Costs can include: processing fees, document issuance fees, and potential costs of hiring an agent, a legal counsel, or certified translation With economic citizenship or residence an added cost is of course the value of the required investment.
Benefits. Usually, both as a citizen and a permanent resident, you are entitled to the same social benefits.
Antigua and Barbuda: Residency or citizenship?
As a foreign national, you can apply for both a citizenship and resident status in Antigua and Barbuda. The choice depends on what you want to use the status for, and on how much you're willing to spend.
Residence and citizenship programs are a complex topic. Each person has different needs and a different legal situation.