Around the world, the iGaming industry is booming. No matter, if it is sports betting, online slots or online poker, people love to gamble online!

Online they can choose between a much wider range of games than in any traditional casino. They can profit from online bonuses and not to forget, it is incredibly convenient! An online casino is always open. You can play 24/7 whenever you want from wherever you want.
In this article Relocate Antigua will tell you all about the iGaming hotspots around the world and the most successful online gaming companies in the industry.
Let's talk numbers! – iGaming companies revenue and growth around the world
In 2017, according to the website statista, the value of the online gambling industry was 45.8 billion US dollars. The website states that figures will likely have almost doubled by 2024 with an estimated value of 94.4 billion US dollars.
The evolution of mobile devices, cheaper cell phone contracts with unlimited mobile data are one of the factors that contributed to the growth of the industry as well as the rise of online gaming communities. But some still wonder: Is online gaming legal? It also should not go unnoticed that more and more countries are about to change their legislation regarding online gambling and therewith officially make it legal. This opens the market for even more customers. Among these countries is Antigua and Barbuda which was one of the first countries to monetize the industry.
There is also another factor that contributes to the rapid growth of the industry, a factor that no one could have predicted: the coronavirus.
In the second quarter of 2020, many sports events were not taking place and a lot of traditional casinos had to close for a certain period of time. People had to stay at home, and many discovered how to indulge in iGaming and earn money. In the first 6 months of 2020 the industry flourished. According to the American Gaming Association, the iGaming gross gaming revenue (GGR) in the first six months of 2020 increased by 189.7% compared to the same time period in 2019.
Biggest iGaming companies in the world
Enough with the numbers, it is time to have a look at the largest, most innovative iGaming companies on the market. It will come as no surprise that all the companies on our list, except of one, are set in Malta, Great Britain, Gibraltar, the Isle of Man or Antigua and Barbuda. Because those countries are one of the few countries, which issue online casino gambling licenses.
In addition to that, many of them offer good tax conditions for businesses in the industry. This is why these countries almost naturally became important industry hubs and are home to many of the biggest and most important companies of the industry.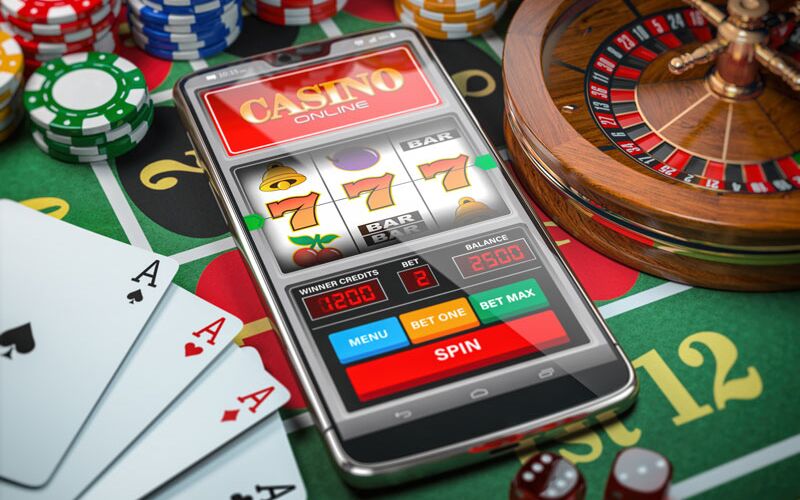 International Game Technology (London, UK)
From lottery over sports betting to producing slot machines International Game Technology (IGT) does it all and is currently the biggest player in the iGaming universe. As the largest sports betting company in the world IGT generated USD 4.79 billion in revenue in 2019.
With headquarters in London, IGT has approximately 12,000 employees around the world with major offices in the US (Las Vegas and Providence) and in Rome.
Headquarters: London, England
Employees: approx. 12,000
Revenue: USD 4.79 billion
GVC Holdings PLC (Douglas, Isle of Man)
GVC Holdings operates some of the biggest online betting sites. Originally founded in Luxembourg the British sports betting and gambling company unites more than 10 sports and online gambling brands under one roof, to name a few: bewin, Sportingbet, VistaBet, partypoker and partycasino. They generated revenues of USD 4.7 billionin 2019 and operate business-to-consumer as well as business-to-business markets.
Founded: 2004
Headquarters: Douglas, Isle of Man
Revenue: GBP 3.66 billion = USD 4.7 billion
Bet365 Group LTD (Stoke-on-Trent, UK)
The name "Bet365" already indicates what the online gambling company is specializing in, yes exactly: sports betting. In addition to that they offer an online casino on their website, as well as online poker and a live casino.
Besides Stoke-on-Trent the company has also offices in other important iGaming hubs such as Gibraltar and Malta.
With 4500+ employees the company generated USD 3.9 billion in revenue in 12 months ending 31st of March 2019.
Founded: 2000
Headquarters: Stoke-on-Trent, England
Employees: 4500+
Revenue: USD 3.9 billion
Scientific Games Corporation (Las Vegas, USA)
The list of the biggest iGaming companies is clearly dominated by European companies but also one North American company made it on the list: Scientific Games Corporation.
With their headquarters in the gaming paradise of Las Vegas, their ranges of products and games is huge. They not only offer online slots, table games, lottery games, sports betting and social games, they also offer classical gambling products such as mechanical slot machines. All this bought them a revenue of USD 3.4 billion in 2019.
Founded: 2000
Headquarters: Las Vegas, Nevada
Employees: between 9,000 – 10,000
Revenue: USD 3.4 billion
Flutter Entertainment formerly Paddy Power Betfair PLC (Dublin, Ireland)
Paddy Power was already founded in 1998 and merged with Betfair in 2016. Now the company is known under the name Flutter Entertainment. They employ more than 13,000 people around the globe in more than 20 offices and Paddy Power, Betfair, Sky Bet and PokerStars are just a few brands under their roof. When it comes to iGaming the company offers
Sports betting
Online casino
Online poker
Online bingo
Apart from that Paddy Power also has licensed betting shops throughout Ireland and the UK as well as a telephone betting service in Ireland.

In 2019 the company generated a revenue of GBP 2.14 billion which equals around USD 2.78 billion.
Until very recently the Start Group with headquarters in Toronto, Canada used to have his own place in the list of the biggest iGaming companies in the world, but it merged with Flutter Entertainment in May 2020 and is now also part of Flutter Entertainment Empire.

As the Stars Group is still a big player in the world of iGaming. Her are a couple of facts: They are the market leader in Canada when it comes to online casinos and they are especially well known in the world of online poker to players around the globe.
Founded: 2016
Headquarters: Dublin, Ireland
Revenue: GBP 2.14 billion = USD 2.78 billion
William Hill PLC (London, UK)
When you are familiar with the online gambling industry the name William Hill should ring a bell. William Hill, another big name from the UK, founded his company with the same name in 1934 obviously long before online gambling was a thing. That makes William Hill not only one of the biggest names in the industry, but also one of the oldest ones.
With headquarters in London William Hill PLC operates worldwide, the company has approximately 14,000 employees and doesn't only offer betting online, but also via phone or in one of their UK-wide betting offices. Besides betting the company also offers online casino games as well as online poker and bingo.
Founded: 1934
William Hill Headquarters: London, England, UK
William Hill Number of Employees: approx. 16,000
William Hill Revenue: USD 2.28 billion
Playtech (Douglas, Isle of Man)
Everyone, who loves playing in online casinos, will be familiar with the name Playtech as it is one of the most popular gambling software development companies. They provide everything from software for online casinos, to live dealer games, scratch games up to online sports betting. Founded in 1999 Playtech is not only one of the most successful software development companies in the industry, but also one that is already in the business for over two decades. In 2019 the company generated USD 1.51 billion in revenue.
Founded: 1999
Headquarters: Douglas, Isle of Man
Revenue: USD 1.51 billion
Kindred Group (Valletta, Malta)
The Kindred Group, formerly Unibet, is an online gaming service provider and operates in many countries such as Sweden, the UK, Gibraltar, Australia, France, Italy and of course Malta. Online casinos, online poker, online bingo, and sports betting are part of their portfolio. In total 11 brands belong to the Kindred Group and in 2019 the company has generated a revenue of GBP 912.8 billion which equals around USD 1.19 billion
Founded: 1997
Headquarters: Malta
Employees: 1500+
Revenue: GBP 912.8 billion = USD 1.19 billion
888 Holdings PLC (Europort, Gibraltar)
Already in the business since 1997 the company quickly made a name for itself and today operates popular brands such as 888casino, 888poker, 888sport, and Wink Bingo. The names of the brands already tell us a lot about the products the company offers. Furthermore, they are experts for localized, multilingual online gambling products.
In 2019 this generated and overall revenue of USD 560.3 million
Founded: 1997
Headquarters: Europort, Gibraltar
Revenue: USD 560.3 million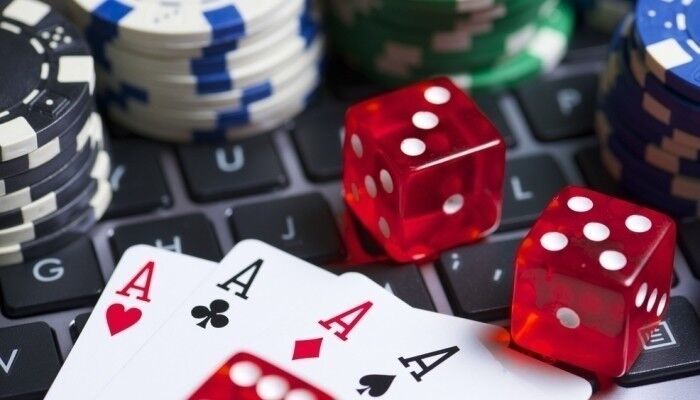 Conclusion – iGaming, a multimillion-dollar industry which continues to grow
Even before Corona the iGaming industry was booming but got an unexpected extra boost during the worldwide lockdown in 2020. The industry is expected to continue its strong growth which makes it an interesting field for investments.
Even though none of the biggest companies in the iGaming universe has its headquarters on Antigua and Barbuda, the island state remains a major player in the iGaming industry as it offers many advantages for gambling businesses. For example, international activity is not taxed and operators automatically have access to British players as Antigua and Barbuda is on the United Kingdom's white-list of gambling jurisdictions.

We at Relocate Antigua know the iGaming Antigua sector inside out, are familiar with the trends in the industry and are happy to advice you, if you consider investing in the sector. Let us help you get your online gambling license for Antigua today.
We do everything we can to make your life easier that is why we also offer business relocation services or help you with your citizenship by investment. Get in touch today!