Traveling the world while working remotely has become the ultimate dream career. Just think about it- experiencing a new country every few months, immersing in new cultures, meeting new people, and doing it all over again, all while getting your work done. Seems like quite the lifestyle, right? But when you consider everything, each settlement means you must have a temporary place of residence.
Digital nomad housing is one of the aspects that must be considered before anything else. In this article, we will answer the popular question: "where do digital nomads live?".
How to find digital nomad accommodation
Constantly changing locations has its ups and downs, and the best way you can navigate through the challenges is to plan properly and know where and how to look. Here are some of the ways that you can find housing for digital nomads:
Do your own house hunting: Your first step should always be to search the internet and make your own calls. You can google things like digital nomad housing options or remote work housing near me. You are sure to come across many real estate options for remote workers in your area.
Try online reservation services: It's like researching for yourself but with extra help. These online agencies such as booking.com act as the middleman and help you make your reservation at the click of a button. They are extremely helpful if you want to have everything done before you hop on the plane and in addition, you can also get help with flight bookings.
Let a local relocation agent help you: This may be the best option especially if you are moving to a small island such as those in the Caribbean. On these small islands relocation specialists such as those at Relocate Antigua go above and beyond to find you the best remote work housing options for you and your family.
Digital Nomad Housing Options
Although it is said that digital nomads can work from almost anywhere, sleeping in your rental car or paying nightly for a hotel room is not the most optimal decision. Without further ado, here are the best housing options for digital nomads:
Air B and B or short-term apartments
This option is perfect for nomads who are planning short stays during their travels. You may be spending anywhere from 1-12 months depending on your remote work visa program- so why not book a short stay apartment? But what are short-term rental apartments? Typically, these cover any type of apartment or villa that has a lease running for less than a year. These are usually from 3-6 months but can be altered according to your needs.
Besides shorter leases, some other benefits of short-term rentals include:
Flexibility– without the need for a long-term commitment, you will be able to move around or change residence if you wish and not be financially restricted.
Furnished spaces– Most short-term rentals come fully furnished with the necessary appliances. Most times utilities are included in the contract as well.
Additionally, Air B &Bs provides another great option for those who want to rent for just a few days.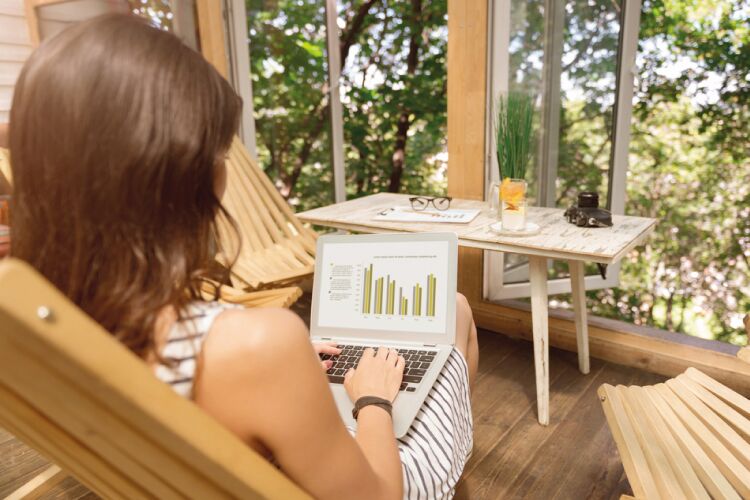 Digital Nomad Co-Living
The concept of co-living has become widely popular especially in the digital nomad community as it provides a safe and affordable option for workers traveling the world. So, what does digital nomad co-living look like? Well, opposed to sharing an apartment with a stranger, co-living was designed especially for digital nomads and provides several opportunities including sharing of knowledge, experiences, and cultures. It is also financially efficient since all the bills and responsibilities are shared.
Month-to-Month Apartments
A month-to-month apartment offers a lease that is renewed every month in contrast to fixed period leases that run anywhere from 6 months up to 2 years or more. These are extremely efficient if you plan to spend a short amount of time in one country before moving on to the next. These apartments also come furnished with ready to move in amenities. These are very flexible leases that can be extended with little hassle. Furthermore, you won't be penalized for moving out early if you need to.
Free Digital nomad housing options
Housesitting is a great option for free digital nomad accommodation if you want to get away from the responsibility of paying rent. You can house-sit for a friend, acquaintance, or family member when they are not residing on their property and take care of their plants and pets while they are away. Your only responsibility, of course, will be entertainment, food, and transport.
Another great option of free housing for nomads is being a guest. If you know someone who lives at one of your planned destinations you can ask to stay with them especially if you don't plan to stay very long. These free options come with disadvantages and advantages but they are great if you want to save money on accommodation.
Where Do Digital Nomads Live In Antigua
If you plan to spend time in Antigua, there are several accommodation options including short-term rentals, vacation homes, air b&bs, and even hotels. There are many locations on the island from the secluded eastern villages such as Freetown and Wilikies where the beaches are beautiful and watersports opportunities are thrilling, to the south of the island where the sunset is almost magical. Your best option would be to get in touch with our specialists at Relocate Antigua so that we can find the right digital nomad accommodation to fit you.
Have you heard about the Antigua and Barbuda Nomad Digital Residence Program? This is a visa specifically designed for digital nomads offering them residency for up to 2 years in the breathtaking twin-island state. You can even bring along dependents and spouses. For more information, you can check out this article. Experts at Relocate Antigua will help you with your digital nomad visa process as well as finding accommodation, transport, and even activities to enjoy in your downtime.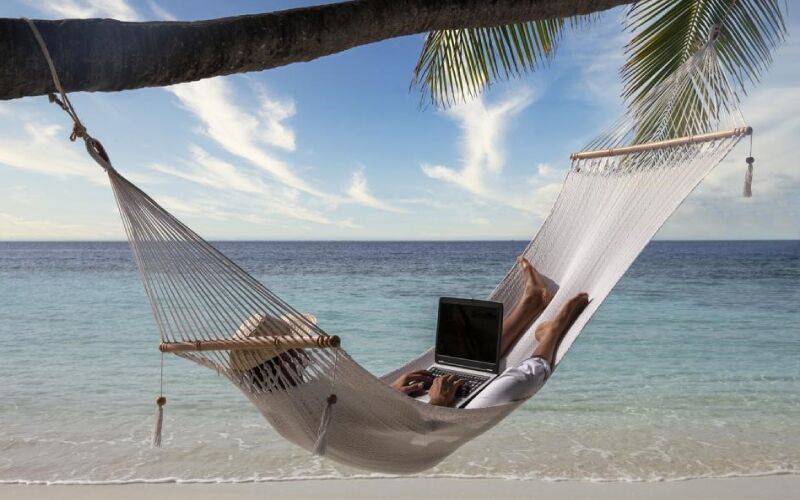 Get in touch with us today to find out how you can live and work in Antigua and Barbuda!
Takeaway
Finding digital nomad housing is not as hard as it may seem. There are several options for you and your family. And if you decide to come to Antigua, it is guaranteed to even be easier with experts like us by your side. Let Relocate Antigua help you find the best digital nomad housing to fit your needs.
We provide professional consultations and assess all of your needs and requirements before finding you the right accommodation. Give us a call today and let us be your guide.