Real estate investment. You've heard the term a million times and you've probably wondered 'is property a good investment?' There are many benefits of buying a property in Antigua including great returns, tax benefits, and even citizenship by investment. But all things considered, is real estate a good investment? The answer is yes! It is said that at least 90% of millionaires gain their wealth from investing in real estate.
In this article, we will show you how to determine if real estate is a good investment for you as well as how you can get started in Antigua real estate investing and real estate management.
Why Real Estate Is A Good Investment?
Real estate is a great investment option that holds many opportunities. But it's not just about buying and selling homes. You can easily invest in land or find rental properties to buy, but if you don't know what you are doing, it can be a disaster. You must first properly educate yourself about the process and the various benefits and real estate investment risks before pursuing it. Here are some reasons why real estate investment is a good choice:
Cash Flow
The first thing you should be aware of is that going into real estate investing is that you will be in it for the long haul. Cash flow from rent can turn out to be a lifesaver for your investment especially if you are a first-timer. This is why you should consider having a good property management team to help you take care of your property and make it attractive to potential tenants. Residential real estate is by far the most popular type of real estate because of the demand for it on the market, but commercial and industrial properties may bring you greater cash flow.
Whatever the type of property, real estate investors must pursue good cash flow properties to be profitable. Finding the right property can be a bit difficult without knowledgeable real estate agents on your side. Let Relocate Antigua be your guide to finding the most rewardable properties in Antigua and maximize cash flow.
Portfolio diversification
You know what it means to be a jack of all trades, and as an investor, it will be beneficial to add real estate investing to your portfolio. Some of the benefits of diversification include:
Exposure to more opportunities for returns
A safeguard against uncertain market cycles
Reduces volatility
As the saying goes, don't put all your eggs in one basket. This is an essential practice when investing as it encourages you should try to diversify your investments to stay on top of possible opportunities.
Appreciation
The appreciated value of a property is something to look forward to as an investor. This is one of the major advantages that will have you benefiting from your purchase. The main way that you can enjoy your property appreciation benefits is by flipping the property. For example, if you buy a house for $40,000 and sell it 5 years later at $60,000, the house has appreciated a total of $20,000. But how does an investor earn appreciation? Well, there are different causes of property value appreciation:
Forced appreciation
When value is added to a property by making improvements to it, this is called forced appreciation. Buying property that has been vacant and unused for some time is a good example of this type of appreciation. After purchasing, investors can then renovate and repair the property to raise the rent to meet the property value. This rise in rent will then influence an overall rise in the value of the property.
Market appreciation
Market appreciation is the natural appreciation of the real estate market and is influenced by several factors including:
Demographics (migration patterns, population growth, surrounding infrastructure)
Interest rates
The economy
Government policies
Rental property owners will benefit from market appreciation when they sell the property and obtain profits.
Citizenship by investment is one of the simpler ways to obtain a second citizenship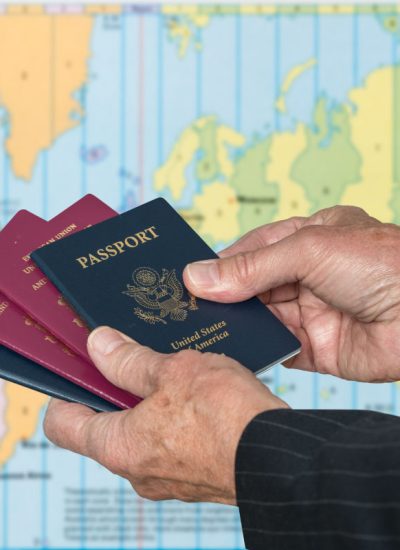 Should I invest in Real Estate?
So you want to invest in real estate, but you aren't sure how to spot a good real estate investment. What are the important factors that you should consider? And how can you start the journey?
Property Location
This may be one of the main things that will determine whether your real estate investment is a highly profitable one. Finding the best area to invest in property can be tricky but there are some factors you can consider. For instance, if you are looking for a family home for sale in Antigua, try to choose a location that is close to important amenities such as supermarkets, pharmacies, and schools. If you're going for seclusion, consider closeness to scenic views, beaches, and lots of nature.
One of the most important pieces of advice that you can follow when deciding to invest in real estate is to think future tense. Consider the mid-to-long-term view of the area. How is that location expected to evolve and improve in the near and far future? Remember one of the factors that affect the appreciation of the property is the surrounding infrastructure. So if you want to reap benefits influenced by higher rent rates, think ahead.
Investment purpose
Before you invest, plan out your entire purpose and intention for investing. Lack of planning can result in financial instability especially if a mortgage was needed for your investment. Here are some of the options of intentions:
Buy and rent/lease
Buy and sell
Buy and self-use
You don't need to buy property to invest
if buying property is not for you, you can explore alternative investment options, including:
Real Estate Investment Funds (REITs)
Real Estate company stocks
Real Estate mutual funds
Mortgage bonds and mortgage-backed securities
The market
Lastly, the fluctuation of the real estate market is something you always need to be aware of. If you plan to finance the cost of your property, pay attention to mortgage rates. In fact, there are many luxury homes for sale in Antigua and Barbuda. Other things you should pay attention to include:
Home prices and home sales (overall and in your desired market)
Mortgage rates
Flipping activity
Foreclosures
New construction
Real Estate investment in Antigua
It is everyone's dream to have a home in paradise, perhaps overlooking the ocean, or even right on the beach. The Antigua real estate market is boosted by the country's Citizenship by Investment Program through which many individuals and families relocate every year to gain their Antigua citizenship by real estate investment.
Gorgeous luxury homes, beachfront villas, hillside cottages with breathtaking views, and spacious condos for sale are available. All-inclusive hotels offer luxury accommodation and make for great indirect investment opportunities that will result in profitable returns.
You can also invest in CIP-approved Commercial real estate properties and generate more returns from longer leases and more secure cash-flow.
For more information on real estate in Antigua visit our Real Estate page or read our article on Antigua real estate investment.
The process to buy property in Antigua is not difficult, and with Relocate Antigua on your side, you need not worry or hassle.
Find your dream property
Acquire your Non-Citizen landholder's license
Pay initial taxes and fees
Finance your purchase
Pay the remaining fees and taxes
Citizenship by investment in Antigua Real Estate
Becoming an Antiguan citizen can provide you with multiple benefits including capital gains tax exemptions and other tax benefits and visa-free travel to over 165 countries including the UK and the Schengen Zone. You can easily gain Antiguan citizenship with a minimum investment of USD40,000.
The process for applying for Antiguan Citizenship through real estate investing can be found here and you can contact us for more information. Our agents are happy to help you relocate to and invest in Antigua and Barbuda.
Alternatives to investing in real estate
At some point, you may ask yourself 'is investing in real estate a good idea for me?' The truth is real estate investing is an amazing venture but it is not for everyone. Luckily, there are alternative investment options that will also give you great returns. These include:
Private equity
Hedge funds
Commodities
Collectibles
Structured products
It should be also noted that alternative investments also allow for portfolio diversification and help protect real estate investors against risks.
Citizenship by investment is one of the simpler ways to obtain a second citizenship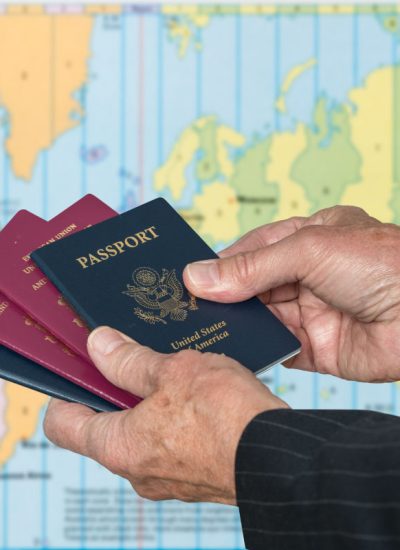 Conclusion
So, all things considered, is investing in real estate worth it? The answer is and probably always will be yes! Real estate investors can benefit and grow from cash flow, portfolio diversity, and appreciation, all while owning multiple homes. The Antigua real estate market holds great opportunities. We at Relocate Antigua are more than happy to help you with your real estate investment in Antigua. Give us a call and let's get started today!