Introduction
When you come to Antigua, you will most likely have to venture into St.John's for shopping purposes, which can either be fun or stressful depending on several factors including the time and reason for your shopping trip. The most popular shopping destination for tourists is the colorful and diverse Heritage and Redcliff quays. Here, you will find historical buildings now used as local souvenir shops and popular brand name stores.
The craft market also booms with creativity, culture, and colors, attracting vacationers as they onboard the cruise ships from the nearby dock. Whether you are going solo, or with support from your personal shopper, our number one tip is to know how, when, and where to shop. From traditional and unique cultural items to internationally recognized brands, Relocate Antigua presents a full Antigua Shopping guide including contact information and addresses.
Best Things to buy in Antigua
Shopping in Antigua can be quite an adventure, with many options of products made in Antigua and international items. Locally made souvenirs are most popular for tourists and can be found mainly at the craft market and Heritage and Redcliff quays. These include food and Antigua products, arts and crafts jewelry, textiles, and clothing.
Products made in Antigua
Antiguan liquor
Your Antiguan vacation will not be complete without trying Antiguan made liquor. The Antigua Distillery is just one of the locations where rum is manufactured. Since 1933, the distillery has proudly produced internationally recognized rums including the world-famed English Harbor Rum and Cavalier. The English Harbor Rum is said to be one of the oldest to be produced in the Caribbean and is available in 25 and 5-year-old aged versions. Wadadli beer is Antigua's local beer which carries the name of the island and is produced by the brewery and can be found in stores everywhere on the island. Lastly, 2SIX8 Beer Craft Brewery is a family-run micro-brewery that makes delicious beers, stouts, and lagers with a special taproom where you will be able to observe and sample the various beers.
Hair and Skin products
When it comes to health and wellness, Antigua stands firm in the belief that natural is the way to go. Everywhere on the island, you can find natural hair and skin products made in Antigua including hair treatments, oils and styling products, lotions, soaps, essential oils, and lip care products. Some natural product companies include Natura Health and Healing and Elements Antigua who produce and distribute their products for various stores on the island.
One of the most unique products available is Sea Salt Soap which is soap made from Antiguan or Barbudan Sea salt mixed with different oils for added benefits and aromas; packed with great skin health benefits including exfoliation and skin tightness.
Hot Sauce
For the hot sauce lovers, Susie's Hot Sauce is a 50-year-old family-owned business that started small and evolved into one of the most famous fruit sauces in the world. Susie's produces delectable sauces infused with zesty Caribbean flavors that leave you wanting more. This traditional sauce will be the perfect addition to your sauce collection and entice your taste buds every time.
Best Souviniers in Antigua.
Pottery
If you like collecting authentic ceramic kitchenware and vases, then you will be thrilled to find a variety in Antigua. There are several pottery shops across the island. One of the most popular is Cedars Pottery, a small shop run by an Antiguan born ceramist who creates beautiful works of art including colorful ceramic wall pieces, relief carvings, highly individual fountains, and imaginative ceramic sculptures. Also offered are group painting sessions where you will be allowed to create your pottery masterpiece.
Crafts and jewelry
The Caribbean people are known for their exemplary talent of using nature's gift to create works of art. The Antiguan creativity is showcased through the various arts and crafts found at the craft markets and souvenir shops. Choose from vibrantly designed handmade bags, straw hats, wooden carved masks, unique musical instruments, colorful jewelry, toys, and home décor. Wooden carved masks are especially unique and will be a spectacular decoration to hang on your home walls. Jewelry in Antigua is a mix of simple and vibrant designs using local fabrics, minerals, and even seashells. There are styles for every personality.
Lavender Jade
This is a beautiful locally mined gemstone that is crafted into gorgeous jewelry pieces and even sculptures which will make the perfect souvenir for friends and family.
Get a personal shopper from Relocate Antigua to help you get all your locally made products. Give us a call today!
Best Shopping areas in Antigua
The capital city of St. John is where the majority of shopping areas are found, from souvenir shops to brand name stores, there is no shortage of shopping locations. Among these is the most popular Heritage and Redcliff Quays, both offering duty-free shopping for tourists. Authentic products, luxurious clothing, and jewelry, designer eyewear and bags, brand name shoes, cosmetics, and electronics can all be found here. Heritage and Redcliff Quays are known for having the best souvenir from Antigua.
For fresh food items, the best shopping locations are the local market where you can choose from a wide variety of vendors selling fresh produce, seafood, and meats. For other food items, supermarkets such as First Choice and Epicurean are your best option. For the best quality watersport equipment and gear, you can check out the Jolly Harbor commercial center.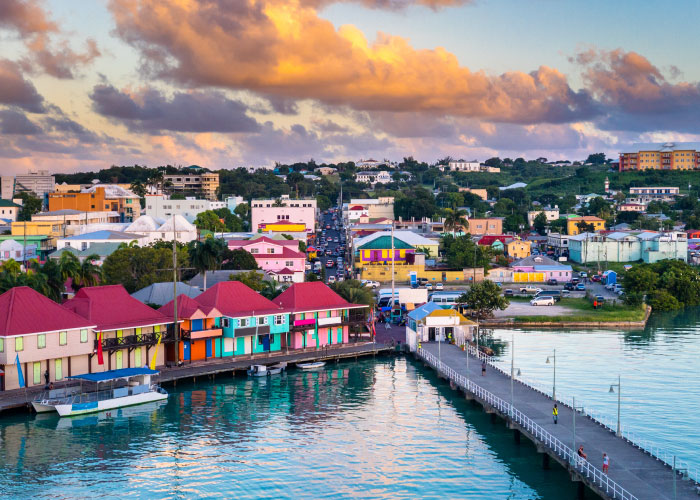 Shopping Malls
Shopping malls in Antigua may not be what you are used to but they offer an authentic Caribbean shopping experience, with some even being situated next to the magnificent turquoise ocean waters. Besides Heritage and Redcliff Quay shopping centers mentioned above, there are a few others that offer the convenience and variety needed to help your vacation be more comfortable and easy.
Friars Hill Road commercial Shopping centers
On Friars Hill Road, there are a total of 3 shopping centers and additional stores and businesses. Woods Mall offers a mix of clothing and electronic stores, Supermarkets, Banks and ATMs, Doctor, and dentist offices. Next door, Village Walk Shopping Centre, Saint Johns, Antigua, and Barbuda also offers Convenience and is home to the island's most reputable hardware store: North Coast Hardware. There is also a stationery and office supply center, Doctor and Dentist offices, restaurants, and a Bank. Further up on Friars Hill Road, Jasmine court commercial center also offers restaurants, banks, and other convenience stores. Antigua shopping malls open generally every day from Monday-Saturday between the hours of 8- 5 pm.
Jolly Harbor Commercial Centre
Located in Jolly Harbor in the village of Bolans is this efficient commercial center and Marina, offering convenience, entertainment, beautiful tailor-made clothing, and relaxation all in one place. Complete with a major supermarket, pharmacy, hairdresser and a variety of restaurants. 
Do you need car and chauffeur services to get to an Antigua shopping mall? We can arrange that for you! Let us know!
Boutiques
With so many boutiques to choose from, you may feel slightly overwhelmed, but don't worry, we are here to guide you through finding the best boutiques in Antigua, providing you with a professional personal shopper to who you can outsource all your shopping tasks. From in-style trending clothing to colorful Caribbean fabric, Antigua traditional clothing, and swimwear, here is our list of the top boutiques on the island.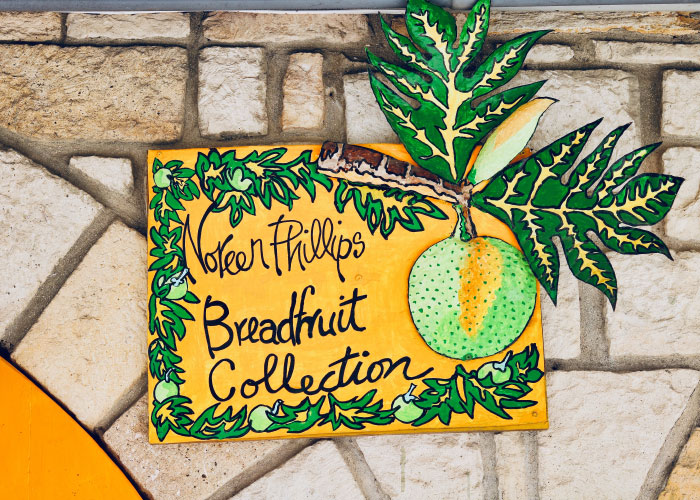 Exotic Antigua
Located in the bustling Redcliff Quay shopping center, this boutique store sells a wide range of colorful clothing and accessories for men, women, and children. With a special linen line, the store offers cool and comfortable clothes perfect for the Caribbean weather. Also available are locally crafted straw hats, jewelry, and even sunglasses.
TEL: (268) 562-1288
Island Beach Bums
Located in Heritage Quay, Island Beach Bums is a boutique store that offers a unique shopping experience in Antigua. Here you will find a variety of clothing from swimwear and dresses to shirts and scarves. Also available are a variety of accessories and jewelry including locally crafted jewelry pieces. Nearby, the souvenir store sells a wide range of accessories, memorabilia, hats, and more. You can find out more about Island Beach Bums in this video.
This is a small store located in Heritage Quay, which sells a variety of quality bags, purses, and suitcases to fit the individual style of every customer. You can choose from brands like Kipling, Hershel, Guess, Fossil and Nine West, and Dooney and Burke. From simple purses to durable suitcases, there is something here for everyone. You can learn more about this store in our video.
Catalaya Boutique Antigua
Another intimate boutique in Heritage Quay, Catallaya Boutique Antigua sells an array of chic clothing for women in all sorts of materials including linen. There is also a selection of gorgeous exotic jewelry, hats, and trendy scarves.
TEL: (268) 462-8191
EMAIL: cattleyaantigua@gmail.com
ADDRESS: 310 Heritage Quay, St. John's
Cotton Club
Tucked away in the heart of English Harbor, the Cotton Club is a chic boutique clothing store, selling men, women, and children's clothing mainly for tourists who are seeking cool and comfortable Caribbean weather wear for their vacation.
Sunseekers Antigua
Sunseekers has something for everyone, and as the name suggests it mainly sells clothing for the sun. This includes activewear, swimwear, and casual clothing for men, women, and children. From exclusive brands like Gottex, Melissa Odabash, Ondademar, Diva, and more, to a wide selection of accessories, shoes, and beach bags, you will surely be equipped for your Antigua beach escapades.
TEL: (268) 462-4523
Lipstick
At Lipstick, you can browse a wide array of cosmetics, clothing, and perfumes, some of them locally made, and some imported from the United States, France, and Europe. Also available are popular brand handbags including world-famed Longchamp Paris and Chanel.
TEL: (268) 562-5297
EMAIL: accounts@lipstickantigua.com
Jewelry Shopping
Sterlings Antigua
Find quality and elegance at one of Antigua's most popular jewelry Stores. Sterlings, located in Heritage Quay, offers a wide range of gorgeous pieces in famous brands including Pandora, Laffan, Hearts on Fire, and Larimar by Marahlgo. Other items include quality sunglasses, watches, and locally crafted Jewelry.
You can find out more about this amazing jewelry store in St. John's Antigua in our video.
Abbotts Jewelry and Perfumery
One of the oldest jewelry stores in Antigua, this family-owned business has been providing the finest brands of jewelry and perfumery for over 50 years. Here, you can find prestigious brands like Rolex, John Hardy, Tacori, Marco Bicego, Le Vian, Chimento, Breuning, Brosway, Calvin Klein, Fope, Lisa Nik, Larimar by Laura Bonetti, Chamilia and Candela. If elegant and classy jewelry is what you are looking for, be sure to visit Abbotts at Heritage Quay, St. John. Explore the attached perfumery boutique and shop popular fragrances including Gucci, Calvin Klein, Dolce, and Gabbana.
This is one of the best locations for your Antigua jewelry shopping.
TEL: (268) 462-3107/8
FAX: (268) 462-3109
EMAIL: info@abbottsjewellery.com
ADDRESS: #18 Heritage Quay, St. John's
The Goldsmitty
For the best unique quality jewelry check out the Goldsmitty located in Heritage selling hand-made jewelry with rare and exotic gemstones set in elegant creations of 14 and 18 karat gold. This is one of the best places for Antigua Jewelry shopping.
TEL: (268) 462-4601
FAX: (268) 462-3789
EMAIL: hanssmit@candw.ag
ADDRESS: #11 Redcliff Quay, St. John's
Located in Heritage Quay, Diamond International is a well-established jewelry store that sells some of the most authentic brand named jewelry. Shop pieces from all over the world in a classy and elegant setting.
TEL: (268) 481-1880
This store offers a personalized touch to Caribbean jewelry shopping with its line of artsy handcrafted seashell jewelry and accessories. Silver Chelles in Redcliff Quay is one of Antigua's best-kept secrets, utilizing the beauty of the beach and colorful tropical vibrancy to creating elegant masterpieces with the fruits of nature.
TEL: (268) 561-5412
Grocery Stores
Located in English harbor this upscale supermarket provides an exclusive shopping experience, stocked with the latest trending food items and fresh fruit and vegetables. Enjoy fast shopping at your fingertips when you visit Covent Garden's website. Choose from household items, general food items, baby food and supplies, and more. Get in touch with us for assistance in your English Harbor Antigua shopping.
TEL: (268) 736-8110
EMAIL: info@coventgardensupermarket.com
If you are staying near St. James, then Horizon's Limited is your best choice for grocery shopping. Providing quality goods at unbeatable prices, this is one of the most reputable grocery stores on the south of the island.
TEL: (268) 562-1581
EMAIL: sales@horizonsupplies.com
Enjoy the unique taste of Italy right here in Antigua. Ticchio sells authentic Italian food and wine including a variety of spirits, fresh cheese, meat, truffles, and bread. Located on Airport Road, Ticchio offers a one-of-a-kind shopping experience on the island.

TEL: (268) 562-8673
Top brands, quality service, and convenience- Welcome to Epicurean Fine Foods. With 4 locations across the island, Epicurean sets the standard for the most extensive grocery store and pharmacy in Antigua. Available at the two major locations- Friars Hill Road and Jolly Harbor, are ATM access, on-site bakery, pharmacy, baby food and supplies, and a Deli.
TEL: (268) 484-5400
Do you need help with grocery shopping in Antigua? Take advantage of our personal shopping and personal assistance services.
Markets
St. Johns Public Market
Find all the fresh food and arts and crafts that you desire at St. John's public market. From fresh fish, meat, fruits and vegetables, and provisions to beautifully handcrafted items, there is something for everyone here and a very wide variety to choose from.
Using some of the most stringent agricultural practices on the island, Colesome Farmers Market on Jonas road produces and provides wholesome produce and a personalized shopping experience emphasizing the customer management relationship. Here you can find locally grown fruits and vegetables, and seasonings.
TEL:(268) 782-6825
Located in the heart of Hodges Bay, this small quaint farmers market provides fresh produce, seasoning, spices, and fruit juices. If you are staying in or visiting Hodges Bay, be sure to check out this convenient farmers market.
TEL: (268) 725-3978
EMAIL: Jusnaturalind@gmail.com
Flower Shops
This quaint flower shop sells flowers and wreaths for special occasions like weddings, funerals, Mother's day and also designs for yacht charters. Flower world is known to be one of the best flower shops in Antigua and Barbuda.
EMAIL: mail@flowerworldantigua.com
TEL: (268) 562 9229
FAX: (268) 462 9229
Find unique fresh flower arrangements at Flowers 4 you at Village walk on Friars Hill Road. This store is a part of Lolitas Dream home.
TEL: (268) 460-4663
FAX: (268) 562-4663
CEL: (268) 764-4663
EMAIL: jeanineaflak@gmail.com.com
Art Galleries
Taino Art Gallery
Experience a mix of modern and classic art at Taino Art Gallery located in Jolly Harbor on the balcony of the old Casino. Artist Luis Jarvis pours his passion and wisdom into all his paintings, which reflect Antiguan and Caribbean culture and history. Luis offers a personal view of the Caribbean culture through his eyes and his paintings are loved by people all over the world. Also available for sale are Cuban and Dominican Republic cigars and hand-painted accessories. You can learn more about Luis and the Taino Art Gallery in this video.
In Antigua's rainforest at Fig Tree Drive, this art studio offers a unique experience of Antiguan and Caribbean culture. Surrounded by tall palm and cotton trees, the studio offers a close look into the creativity of some of the best Caribbean artists.
TEL: (268) 723-2304
EMAIL: sallieharker@me.com
The G Art Gallery
Nestled in the tranquil countryside area of Piccadilly, English Harbor is one of the island's most authentic art galleries that showcases some of the most amazing expressions of the talent and creativity of Caribbean artists. Get comfortable in a calm and relaxing atmosphere while admiring the magnificent works of art.
St. Johns Antigua airport duty-free shop
At the VC Bird International Airport, St. John Antigua, the duty-free shop offers a plethora of items and souvenirs from clothing and accessories to jewelry and brand name items. The shop also features products made in Antigua and allows duty-free charges for visitors who can present a valid departure ticket.
Conclusion
Shopping in Antigua and Barbuda is one of the ways you can explore the rich culture of the country. You can learn more about where to shop on our Travel Network which showcases all the best shopping, restaurant, and activity locations in Antigua and Barbuda. If you need a personal shopper, relocate Antigua can provide you with one. Just let us know! We also provide courier services and will deliver your goods to you the same day of your order. Get in touch with us today, and have your shopping experience made simpler.