What is accounting outsourcing?
Outsourced accounting is a service that provides accounting services for small businesses. When you have registered your business in Antigua and are ready to seek accounting services, you should take into consideration all the factors surrounding your need for an accountant. Hiring an out-of-office accountant has become a solution for many businesses nowadays. This is due to the multiple advantages and benefits including a vast list of administrative tasks that the accountant can take care of for you. Some services offered by outsourced accounting and bookkeeping firms include:
Transaction coding
Payroll
Bookkeeping
Accounts payable and accounts receivable management
Budgeting and forecasting
Cash and bank reconciliations
Inventory management
Tax returns management
Why outsource accounting?
Before making any decisions, you should first decide whether you need full accounting services or simple book keeping services. So what are bookkeeping services? Simply put, a simple form of accounting which mainly covers recording and organizing of your purchases and sales as a business, while the accountant takes that information to determine what it can do for and to your business. It is also important to note that an accountant can do bookkeeping tasks but a bookkeeper cannot perform full accounting duities without the proper certification.
Whether you have a small or large company in Antigua, you will need accounting and bookkeeping assistance as trying to undertake accounting and administrative duties yourself can result in numerous financial mistakes. Even if you have accounting experience, it will be in your best interest to solicit an accountant or accounting team to help steer your company in the right direction.
What are the benefits of outsourced accounting?
Every company's success highly depends on it's ability to stay on top of the financial factors, which ultimately influences growth and stability. Like administration outsourcing, outsourced accounting provides you with the freedom and security you need to focus on core business functions. So how exactly does outsourcing accounting services benefit you? Let's take a look:
Financially beneficial– Outsourcing an accountant to accomplish all of your bookkeeping and accounting needs will save you significant capital, because, you will only have to pay for the work that you need to be done, in contrast to having to pay for a full workday. On average, full-time accounting services in Antigua costs between EC$150-180 per hour, not to mention the other additional costs for new employees which include:
Office/infrastructure costs
Recruitment and training costs
Employee benefits (health insurance, retirement funds, vacation, and sick days)
Business owners of small businesses should definitely consider the cost effective advantage of outsourcing. Outsourcing your accounting needs as a small business owner can help you save money for other areas.
If you want to know more, read our latest article on starting a business in Antigua and gain full insight into all it takes to build a successful business in Antigua and Barbuda.
Expert financial team support- If you have a large company, then one accountant may not be enough to take care of everything. In this case, you may need to solicit a team of professional accountants and financial experts who will proactively assist you with your bookkeeping needs. You can rest assured that your satisfaction and peace of mind will be their priority as they collectively work to drive your business in the right direction. Having a professional outsourced team is like having another set of eyes to financially assist you.
More time for focus on core business aspects- Hiring an outside accountant will give you the freedom you need to put your focus into the more pressing duties that require your full attention and are the key factors that determine the overall growth of your business.You will also have access to a more technically advanced form of bookkeeping where your financial data will be regularly updated.
Outsourced Accounting Services Costs
You may be wondering what is the cost to outsource accounting? Well the simple answer is: it all depends. Some factors that determine the cost of these services include:
Company size
Number of employees
Type of payroll process
Number of bank accounts
Types and amount of monthly bills and transactions
Number of balance sheets requiring transactions
Estimated Accounting costs per month- In house accounting vs. outsourced
| | | |
| --- | --- | --- |
| Business Size | Full-Time Cost | Outsourced Cost |
| Small- Medium | EC$15,000-18,000 per month + employee benefits | EC$2,500-3,000 per month |
| Medium- large | EC$20,000-25,000 per month (cost for accounting team) | EC$10,000-15,000 per month |
Accounting outsourcing process
So how do you go about acquiring outsourced accounting and outsourced bookkeeping services in Antigua? There are simple steps which lead to you turning over the responsibility to your trusted accountant or bookkeeper. After you have evaluated your needs and requirements, it's time to get started:
Step 1- Relay existing information to your new accountant- At this stage, you will need to turn over all the existsing documentation to your accountant as well as the processes that you were using to keep records including databases and recording platforms.
Step 2- Establish time lines and new procedures- Discuss and plan with your new accountant when delivery of financial statements and records can be expected. They will also explain to you their procedures and other aspects of their duties and how they plan to communicate with you in order to perform better. Being on the same page is needed for the entire operation to succeed.
Step 3- Sit back and Relax – Finally, once your new accountant knows all there is to know about employees, payroll processes and client details, it's time to breathe and focus elsewhere while they make it their priority to provide you with all the required services. The accountant will then transfer information and process your financial data before they are able to provide you with your first financial overview. You may also be able to access your financial data regularly and see your progress in real time by using cloud based accounting methods.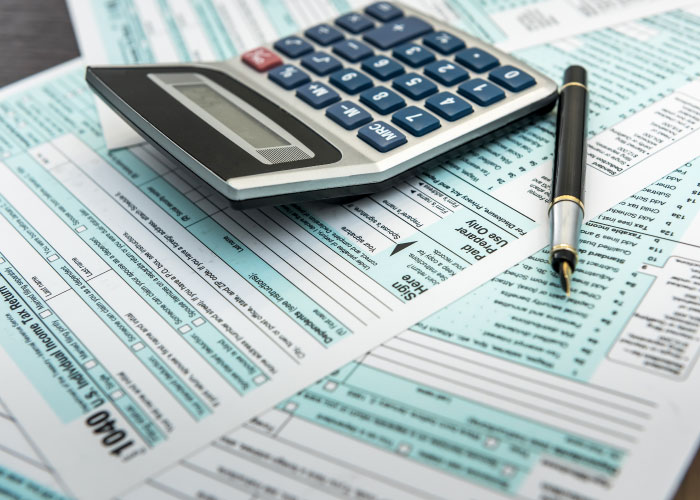 Disadvantages of outsourced accounting services
With Pros comes cons and we will highlight the main disadvantages of outsourced accounting services:
Hidden fees: Some outsourcing companies have hidden fees and costs that you may not be aware of at first. For instance they may charge additional fees for extra work that you failed to mention during the first stage of relaying information. One thing you can do to avoid this is to make sure you evaluate and detail all of the tasks that you need done.
Less control and complete reliance: Like any other outsourced service, outsourced accounting services takes away the personal communication that you will have with an in-office worker. You will only be able to rely on over the phone communication. You will also have to rely fully on the performance of your accountant, hoping that they can provide the financial support that you need for your business to thrive and grow.
Best Outsourced Accounting Services In Antigua
Some of the best outsourced accounting firms on the island include:
Relocate Antigua will guide you through selecting the best accounting firm to offer you the accounting and book keeping needs that you need for your business. We will set up your appointments and see you through the entire processes.
Was this content helpful?
Let us know if you liked the post. That's the only way we can improve.