Researching digital nomad visas and digital nomad tax residency isn't necessarily everyone's idea of a good time. But you've done your research, you've read up on the regulations, you've thought long and hard about how to become a digital nomad and whether it's something that aligns with who you are – and now comes the fun part!
If you're looking for the best place to live as a digital nomad, don't expect to arrive at any one single answer. A successful nomadic life is dependent on a huge number of factors, including Internet speeds, cost of living, public transport, working spaces, and vibe – and your own personal preferences.
Relocate Antigua shines a little light on the top digital nomad locations, from digital nomad beach destinations to digital nomad cities.
The world beckons…
Things to consider: get into the digital nomad mindset
If you plan on hitting the ground running and making a smooth transition to the nomad life, you'll need to starting thinking like a digital nomad. When looking for the perfect destination, the following should be top of your priority list.
Workspaces
It's become something of a cliché, but an old favorite with remote workers continues to be coffee shops with free Wi-Fi. While cafés, hotel lobbies and public libraries definitely have their place as pop-up offices to drop into on the go though, juggling calls with the clatter of plates in the background can soon get old, as can carrying around your laptop, wires and notebooks on your back.
Coworking spaces should be a crucial part of what you look for in your new home. It goes without saying that there will be occasional days where you'll grab your tablet and hit the beach, but as a serious location-independent freelancer, you'll still want to make use of printers, lockers, and a ready-made community of like-minded folk.
Wi-Fi
When 100% of your working life relies on Internet availability, this needs to be a serious consideration to bear in mind. Nothing can ruin a working day like a slow, patchy, or lagging connection. If it takes you two hours to download that all-important client file, you'll be losing business and ramping up your stress levels, too. Choose locations with tried and tested connections and excellent Wi-Fi coverage.
Ease of transport
It's all very well fantasizing about desert island seclusion and mountain-top adventures, but if you're a digital nomad, where to live will need to be heavily centered around where's easy to access, and what the public transport system is like. If you have your eye on a particular country or city, check out train timetables and stations, and examine how well-connected the subway and bus systems are.
Community
The best places to live as a digital nomad will invariably be locations that serve as a hub of people with a similar outlook. Online groups such as the Global Digital Nomad Network and Work From do an amazing job of bringing remote workers together, but life on the road can be a lonely place. You'll want to be out mingling with living, breathing fellow travelers to ease away the pangs of homesickness, and friendly locals to connect with.
Cost of living
Cutting back on monthly outgoings isn't necessarily a priority for all remote workers, but it can be a massive draw. When you're charging the same hourly or day rates as your competitors, but living in a place that's ten times less expensive, you're on to a winner. And some of the cheapest digital nomad cities happen to be some of the most exciting, too.
Visas, work permits and residency
The best places to be a digital nomad are locations that make it easy for you to do so. Entry requirements, maximum stays, and how that affects your income all need to be researched as thoroughly as possible. Check out Relocate Antigua's articles on digital nomad visas and digital nomad tax residency for help with making your decision.
Hottest beach destinations
The digital nomad life often conjures up visions of beach destinations and coastal living. If you can make your living from the comfort of a sun lounger, taking breaks from working on your projects with a dip in turquoise waters and ending the day with a Coconut Martini, then why wouldn't you?
Introducing our top digital nomad beach destinations…
Phuket (Thailand)
Bali (Indonesia)
Dickenson Bay (Antigua)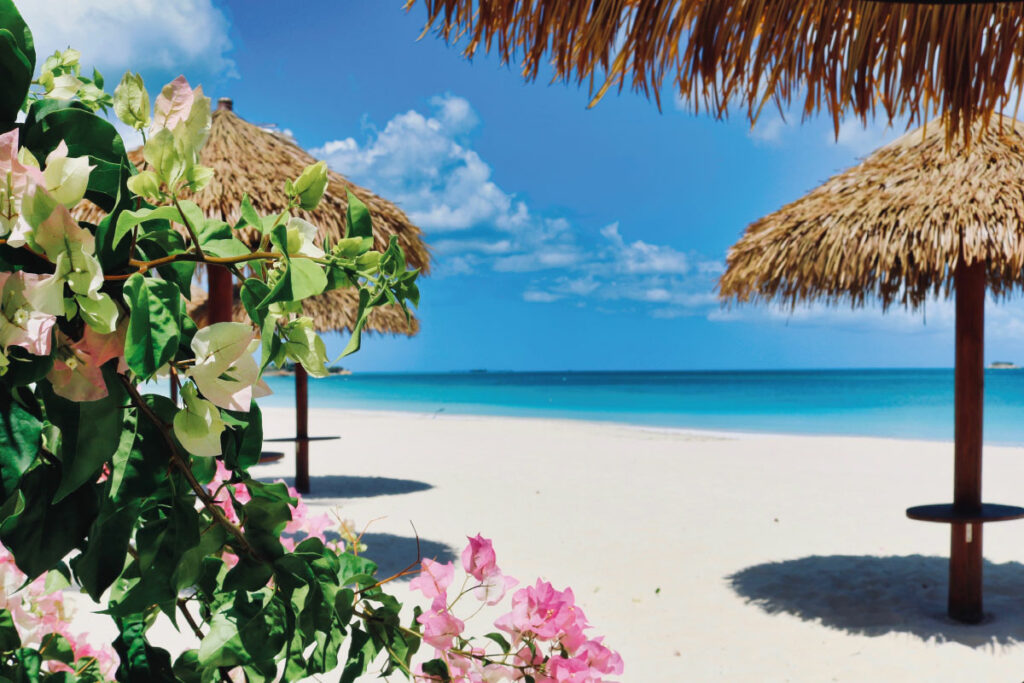 Hawaii (United States)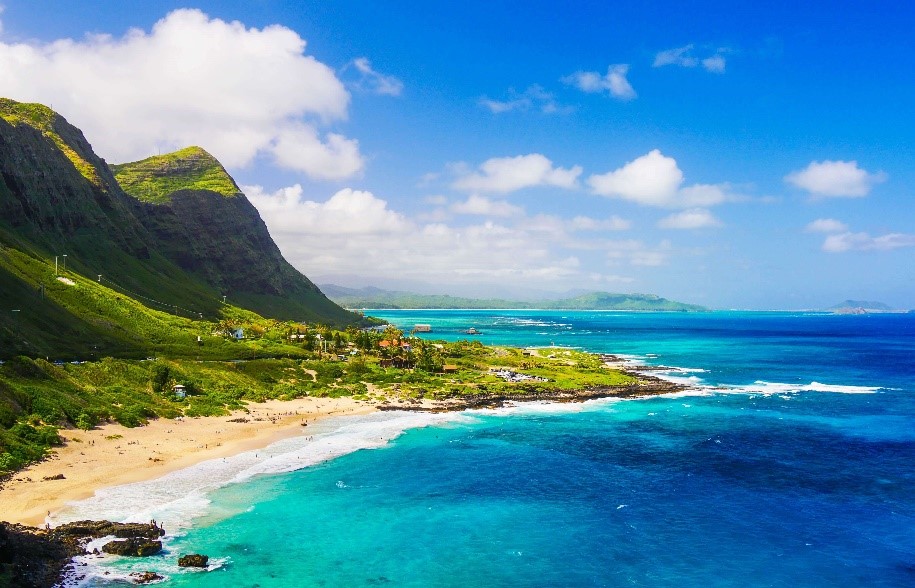 Cheapest city destinations
The cheapest cities in the world for digital nomads tend to be among the most fun, too.
Take a look at some of our favorites…
Ho Chi Minh (Vietnam)
It doesn't get much cheaper than Ho Chi Minh digital nomad life. Tagged as 'affordable' by location-independent expert Nomad List, expect monthly outgoings of around USD$1,038 – with buckets of fun thrown in for good measure, and some of the world's most mouth-watering street food, too.
Mexico City (Mexico)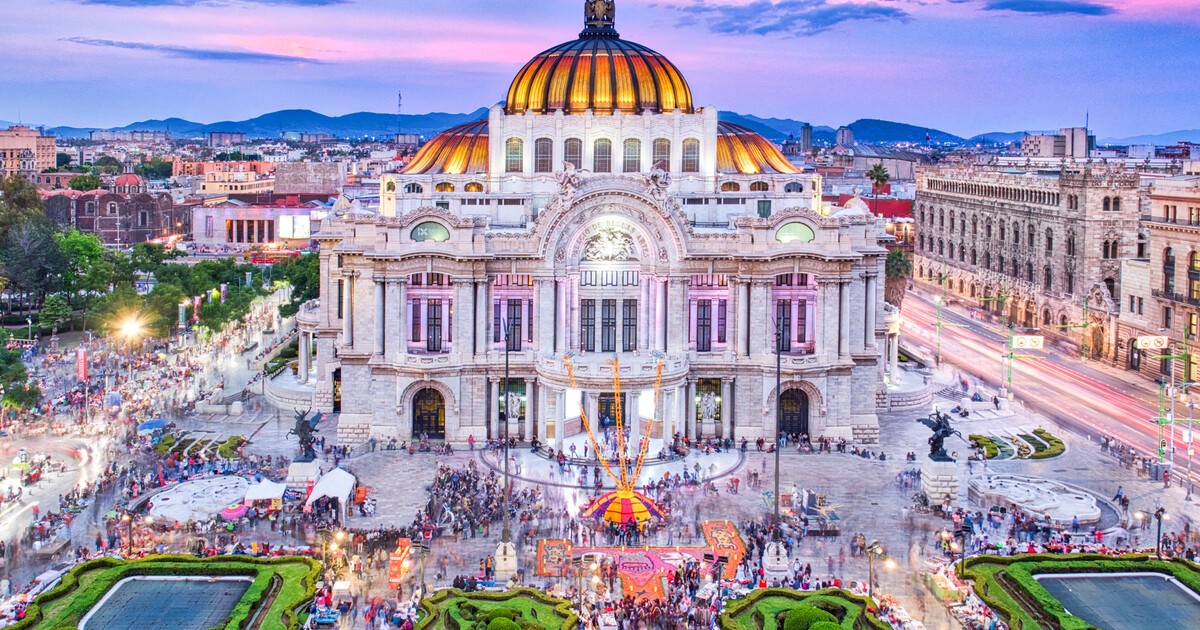 Chiang Mai (Thailand)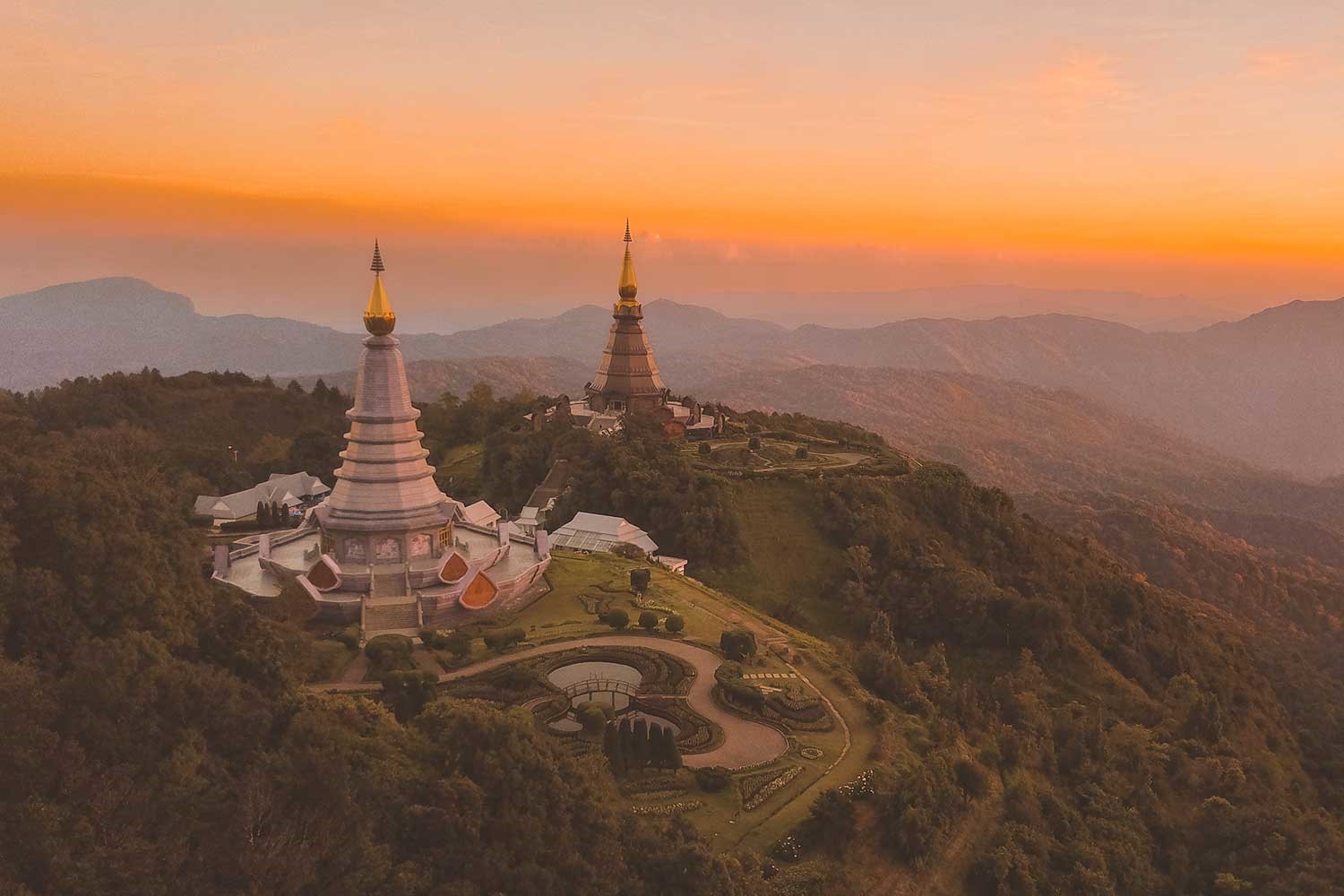 Budapest (Hungary)
Top worldwide destinations for digital nomads
Pick a continent, any continent! As a digital nomad, you have the luxury of setting off to explore wherever your heart may lead you. Allow us to point you in the right direction…
Best places in Asia for digital nomads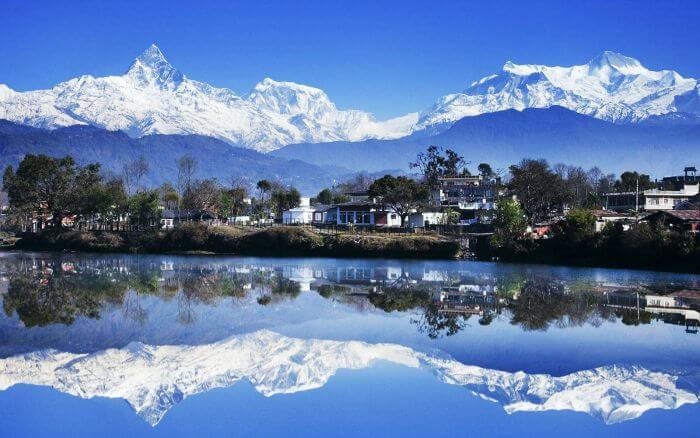 Best places in South America for digital nomads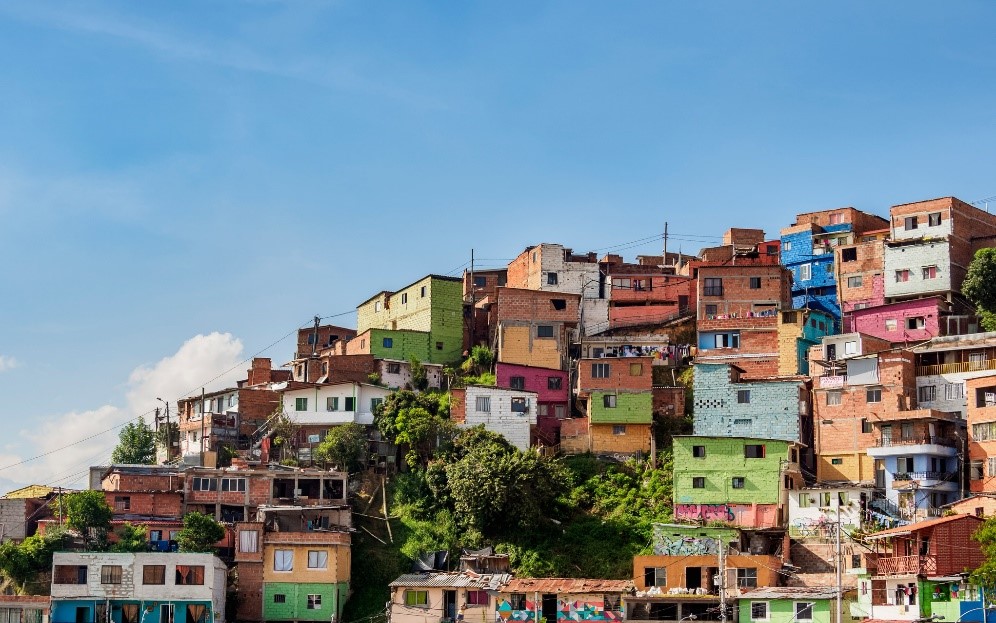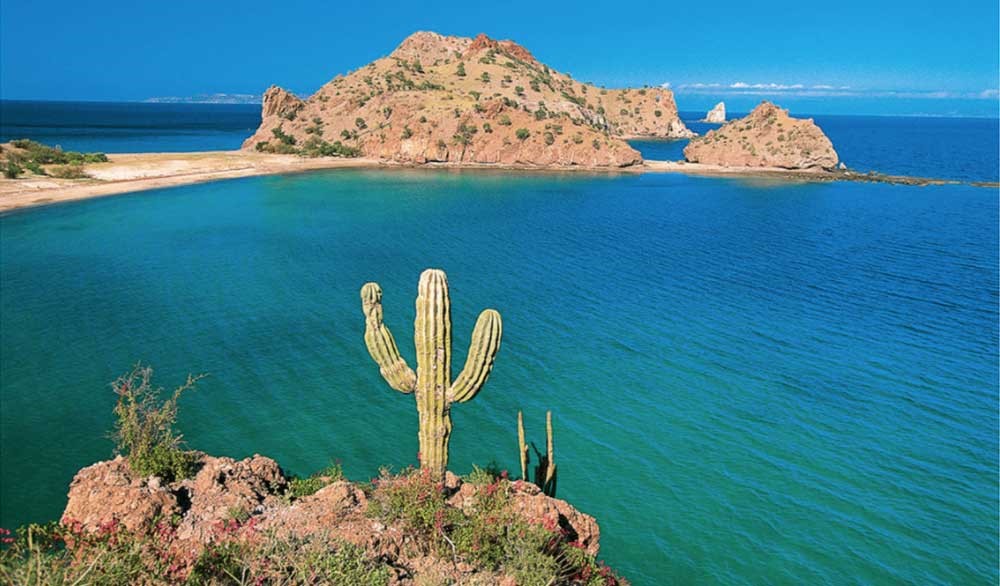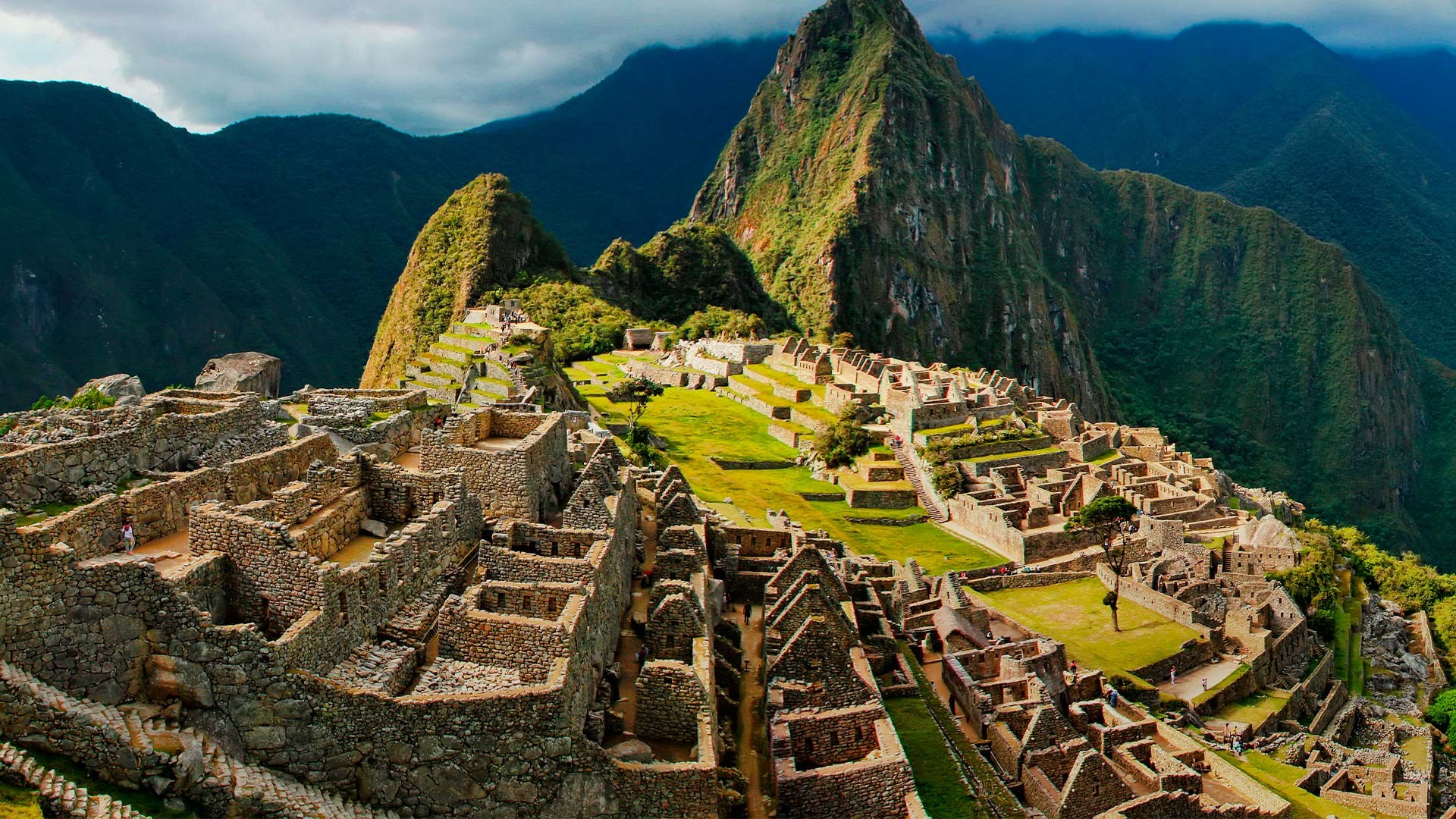 Best places in Europe for digital nomads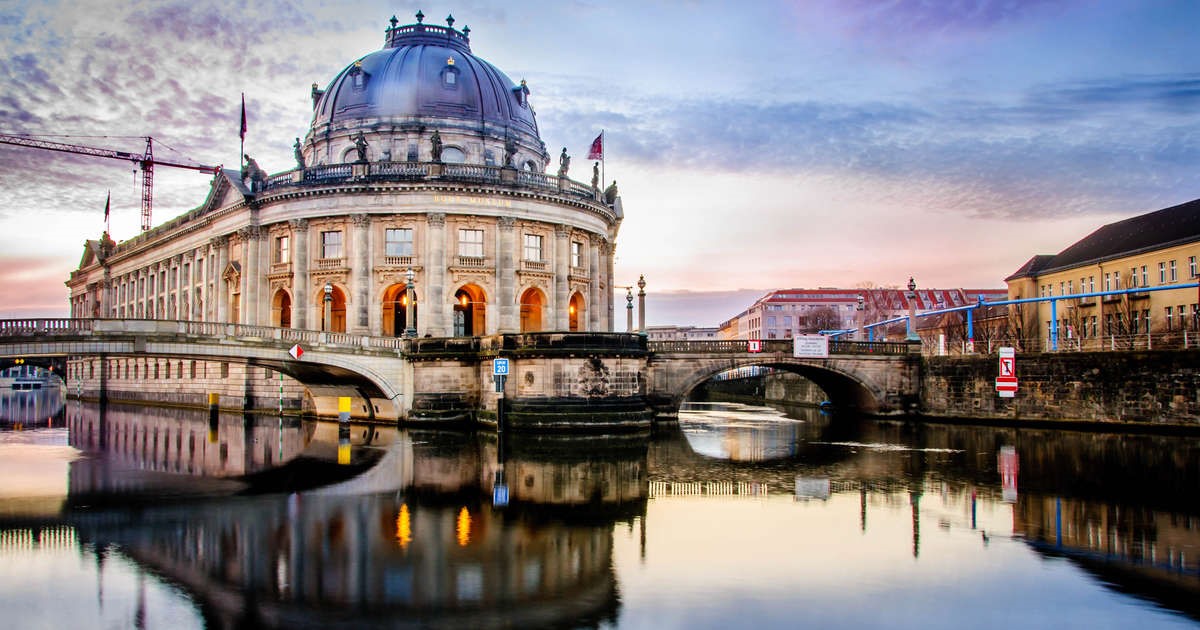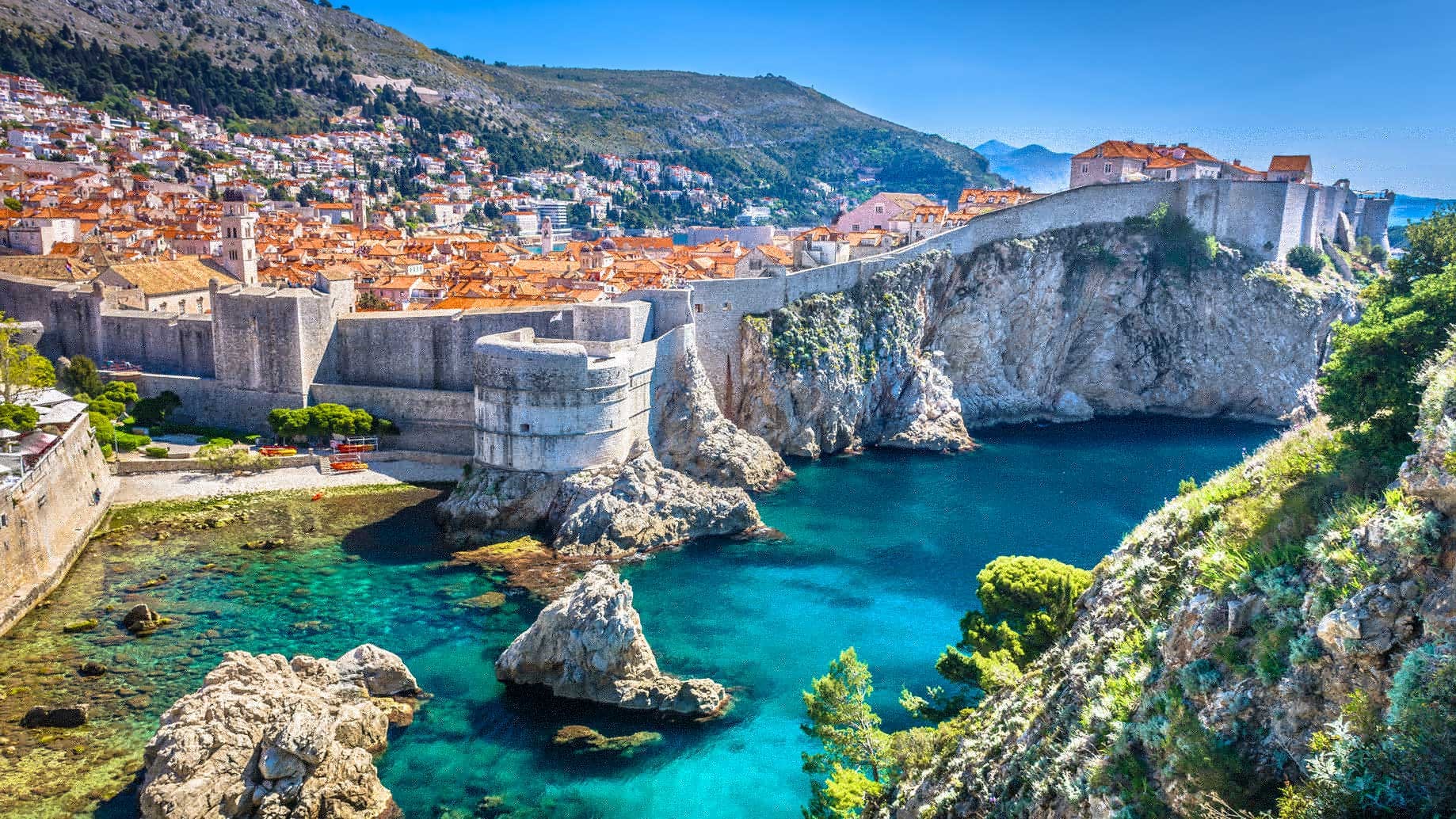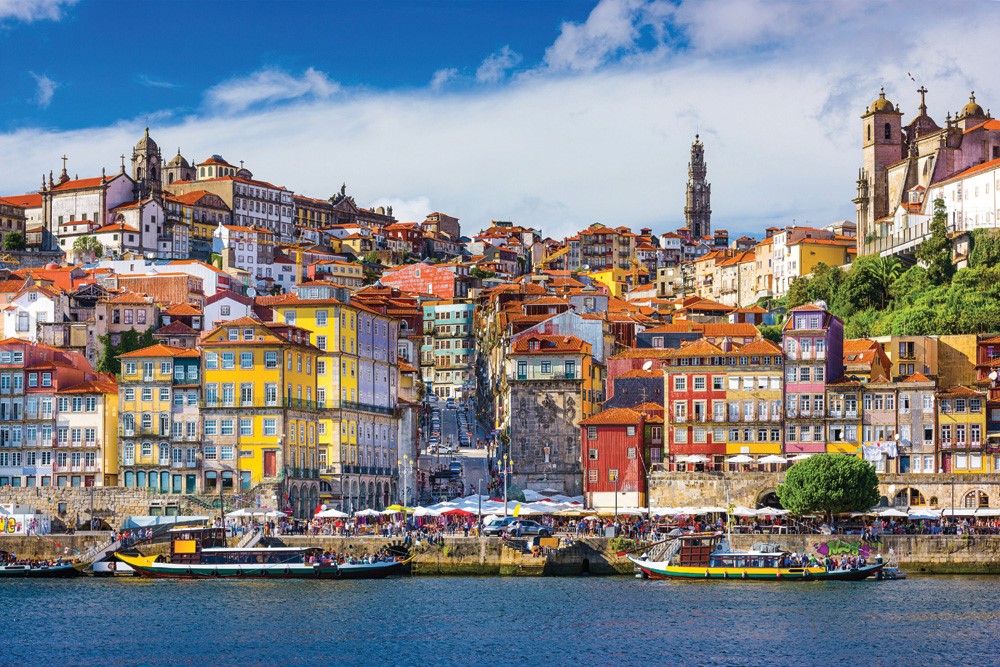 Our top pick for digital nomads: Antigua
With its spectacular beaches, friendly locals and an excellent set of residency and visa schemes to take the hassle out of red tape, Antigua tops our list of best digital nomad destinations 2020.
Some of the world's most stunning beaches
Coco, Hawksbill, Eden, and Carlisle Bay Beach… The list goes on. If it's easy breezy beachside living that gets you going, then look no further. Antigua is home to 365 beaches – one for every day of the year. From snorkeling to seashore dining, this dual-nation island is where it's at.
Average outgoings in Antigua clock in at around USD$1,187 per month – not bad at all when you consider the incredible resorts available for you to dip into when you're craving a little luxury.
Fun and friendliness factors
Antigua has been awarded Nomad List's highest possible score in terms of the friendliness of locals and the amount of fun you can expect to have here. The nightlife scene is rocking, and the island is excellent in terms of walkability, too. Expect good times with zero hassle.
Excellent visa opportunities for digital nomads
Thanks to the government's freshly pressed Nomad Digital Residence visa, digital nomads are being treated to a two-year right to live and work on the island, with zero Antiguan tax payable on their income. Sound too good to be true? It isn't.
What's more, you can also opt for the Permanent Residency Program, a tax scheme that drastically slashes self-employed tax bills, with a minimum stay on the island of just 30 days.
Read our digital nomad tax residency article for more details on eligibility and what the two programs cover, and get in touch for a no-obligation overview of how we could help you.
Interested to apply for your Nomad Digital Residence?
Know yourself
More of a beach bum? Got your heart set on the thrills and excitement of Asian city living? Looking to gain a foothold in Europe? Before you start planning your move, it's essential you identify what matters most to you. Are you looking for an adventure, or a way to maximize your spending? Do you hope to cut down on tax, or soak up a little culture? How important is having a digital nomad community to you?
To help you make a decision, we've put together a worksheet for you to work through at your own pace. Try ranking how important various factors are to you on a scale of one to five. Put your list to the side overnight, and then reflect on the overall picture that emerges.
You might also want to check our articles on how to become a digital nomad, and what a digital nomad is, for a deeper understanding of the exciting times that lie ahead. Don't forget that helping freelancers make the leap is exactly what Relocate Antigua specializes in, too – and we're only a phone call away.
My nomad life: your worksheet
Circle each element's score based on how important it is to you, with 1 being not at all, and 5 being extremely.
| | |
| --- | --- |
| Factor | Score |
| Internet connection | 1 2 3 4 5 |
| Safety | 1 2 3 4 5 |
| Beach living | 1 2 3 4 5 |
| City life | 1 2 3 4 5 |
| Female-friendly | 1 2 3 4 5 |
| Digital nomad community | 1 2 3 4 5 |
| Coworking spaces | 1 2 3 4 5 |
| Amazing views | 1 2 3 4 5 |
| Nightlife | 1 2 3 4 5 |
| Cost of living | 1 2 3 4 5 |
| Tax breaks | 1 2 3 4 5 |
| Connections to elsewhere | 1 2 3 4 5 |
| Public transport | 1 2 3 4 5 |
| English-speaking | 1 2 3 4 5 |
| Local friendliness | 1 2 3 4 5 |
| Wildlife | 1 2 3 4 5 |
| Sunshine | 1 2 3 4 5 |
Final thoughts: cost of living, Internet, and visas
Ultimately, the world is moving in a digital nomad-friendly direction. As physical borders increasingly dissipate, and as more and more work moves online, it's in countries' interests to start equipping their infrastructure with high-speed Internet and offering freelance-friendly permit and visa schemes.
Although every digital nomad is different and embarks on the nomadic life with their own unique perspective and goals, there are a few non-negotiables that every successful digital nomad destination has to have: a lower cost of living than you'd expect from your home country, fast, reliable Internet connection to let you do your job, and accessible, flexible visa schemes that accurately reflect your working realities.
With decades of experience helping new and established digital nomads get up and running in Antigua and beyond, Relocate Antigua actively enjoys building relationships with location-independent professionals. We excel in handling red tape and advising you on the steps you need to take to turn your dream lifestyle into reality.
Reach out to our friendly advisors today for a free consultation, and let's get started mapping out your future.
Was this content helpful?