Today's employment market is crammed full of jobs that offer relocation assistance. But gaining that coveted green light to pack your bags and jet off to the other side of the world takes a little careful planning and research to make happen.
If you're wondering how to apply for relocation assistance, we're here to help. Read on for Relocate Antigua's expert step-by-step guide to navigating relocation negotiations in three simple steps. And if you're considering starting afresh in a beautiful island destination, our relocation services in Antigua include everything you need to start living the dream. Get in touch to discover how we can help.
Relocation assistance at a glance
Relocation for employees and employers
As an employee, relocation is a great way of seeing the world while continuing along your planned career trajectory. By relocating, you'll retain all the benefits of your current job, while enjoying the chance to take on new responsibilities and add a little variety to your CV.
If your company or organization has branches or offices around the world, it's worth investigating what relocation opportunities are open to you.
Because talent is hard to come by, employers will very often prefer to hold on to stellar employees, and pay for relocation packages to transfer them to a different office in another country.
Companies, meanwhile, may choose to relocate to cut back on operating and payroll costs, make the most of generous investment schemes, or move closer to their client base, suppliers, or raw materials.
What to expect from a typical relocation package
A typical relocation package will cover a certain number of essential expenses to make relocating for work a breeze, including:
Temporary housing
Packing and moving
Travel expenses
Moving costs and storage
Expenses that arise if you purchase a new home
Living expenses
House-hunting assistance
Family support
For a detailed overview of what cost categories are covered as a general rule of thumb, check out Relocate Antigua's in-depth article on what relocation assistance is and the kind of package you can expect to secure.
Step 1: Do your research
Before you start planning your great escape to a new life, you'll need to put in some legwork to find out what your options are.
Investigate relocation policies
Each company operates its own relocation policy outlining what will and won't be reimbursed in the event of a national or international move. Using this policy as a framework, your employer will then fine-tune the details to reach a bespoke relocation package tailored to your specific needs.
Check your company's intranet and manuals, or get in touch with your HR manager or department and ask for a copy of the company's relocation policy. This is a good opportunity to ask any broad questions you might have.
You could also ask around to see whether there's scope for talking to colleagues who may have already relocated. This will give you a sense of how the firm approaches relocation in principle.
Workforce management platform Workforce has put together a clear and concise sample relocation policy template you might like to check. This provides you with a glimpse of what to expect.
Estimate your budget
Relocation is a costly process, and the figures you'll find thrown around online can sometimes look a little overwhelming. It's important to remember that not all expenses will apply in your own individual case, so take a minute to reflect on what you do or don't need.
Do you plan on taking your car with you, or would a more cost-effective solution be to sell your current car, and buy a new one once you've arrived? In the digital age, is temporary housing truly necessary, or could virtual viewings and signing a long-term lease before you land be an option to consider?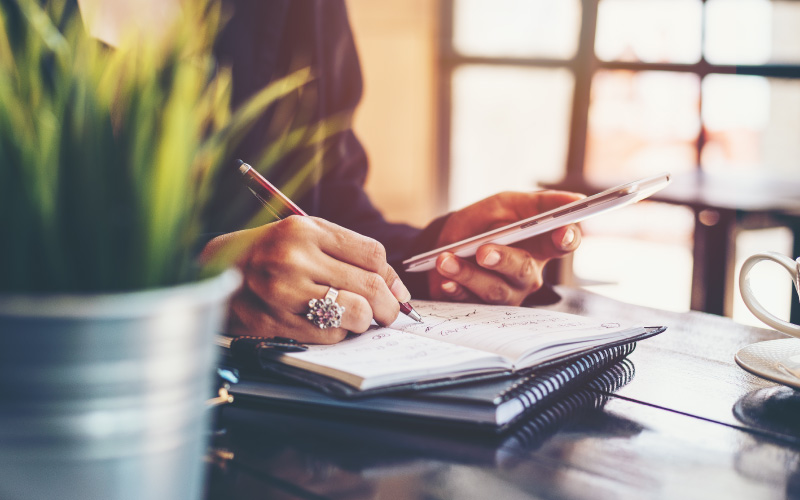 Use our Step 2 checklist to help get your priorities straight.
Step 2: Assess your needs
Work your way through an inventory of everything you might or might not need to take into account when planning your relocation.
Relocate Antigua has put together a handy relocation assessment checklist you can download and use to get you started – and we've left a few lines blank for you to fill in with factors specific to your individual circumstances.
Relocation assessment checklist
I need….
YES
NO
Temporary housing
House-hunting/viewings expenses
Moving company
Assistance with packing
Shipping household belongings
Shipping vehicles
Storage for things I don't plan on taking with me
Help with expenses for selling my current home
Personal travel to destination
Relocation allowance and/or bonus
Assistance for my partner/elderly dependents
Fees associated with closing accounts/utility accounts
Cleaning/maintenance costs for old/new home
School/care fees for dependents
Registration and transport expenses for pets
Cash for on-the-ground expenses
Paperwork/administrative expenses
Step 3: Get negotiating with your employer
Once you have a firm grasp of where you'd like to go, the scope of possibility for getting there, how much it's likely to cost and the extent to which your employer could reimburse you for any related expenses, it's time to roll up your sleeves and get talking.
Negotiation is an art form, and a little research ahead of time will stand you in good stead for securing a generous relocation package that covers your needs.
Tips for successful negotiations
Common sense and classic negotiation techniques apply here.
Remember that good employees are worth their weight in gold. If you're a valued part of the company, your employer will want to keep you. And a change in location is worth the price. Don't be afraid to ask for what you want, and remember that you're starting the negotiations on equal footing.
Outline how the move will benefit you, and the wider company as a direct consequence. Emphasize the new skills you'll be able to learn and use, and the advantages of gaining experience in an international setting.
Explain how assistance with relocating will improve your performance and the company's results. Practical and financial support might allow you to hit the ground running more quickly than if you had to handle things alone, or perhaps a relocation package could take weight off your mind, freeing up headspace to focus on your work.
Be honest – ask for what you need, but don't request things 'just because'.
Get quotes from as many different companies as you can: everything from moving companies to real estate agencies. Show your employer you've put in the legwork and are shopping around to save them time and money.
Be transparent – if you have several potential job offers on the table, including one that doesn't offer a relocation package, then say so. In some cases, companies may not have relocation policies in place. But it never hurts to ask, and negotiating is always a good idea!
Boosting your chances of getting maximum financial assistance
The key to securing maximum financial assistance lies in the effort you put in when it comes to research. You don't need to choose the cheapest storage company as possible, for example, but it's a good idea not to instinctively reach for a premium service if you're hoping to have all your bases covered by your employer.
State your case and provide clear, logical explanations for why you need the services you are requesting assistance for. Try and tie your reasons back to how they could impact on your professional performance and the wider company, too.
Bring concrete quotes to the negotiating table to give your employer an idea of potential costs, and to illustrate the work you're prepared to put in yourself to make it all happen.
Putting pen to paper
Once conversations with your company have come to an end, it's always a good idea to get the facts down on paper. This serves as a record for you to refer back to, detailing what your employer has agreed to cover.
A formal relocation letter is a key part of the relocation process – your HR manager should send you one following your negotiations. If they don't, don't be afraid to send a gentle reminder asking them for one!
The best industries and companies for relocation packages
Top companies for relocation
The one-size-fits-all approach is dead. Today's companies generally offer bespoke relocation packages tailored to each employee's grade, seniority, and personal circumstances, and it's difficult to get an accurate sense of what these might be.
Companies that shine in their proven track record for guaranteeing staff well-being and quality of life, coupled with truly international profiles with offices and positions scattered around the globe, include:
Google
Facebook
Amazon
Netflix
Booking.com
TripAdvisor
Udemy
Intel
Microsoft
Apple relocation assistance deserves a special mention here. As a dynamic, trillion-dollar company with a bunch of international offices, this is an exciting outfit to work for, with generous relocation packages and a host of different options for developing your career around the world.
Get a taste of other relocation-friendly employers by browsing through Fortune's top 25 global companies to work for.
Top industries for relocation
Some industries and sectors are inherently more flexible and outward-looking than others, leaving you more room to seize international opportunities.
If you're about to take your first steps into working life, or are considering switching careers and retraining in a field that gives you scope for travel, consider our top picks in terms of relocation potential:
Teaching: global need for education and school networks that span the globe
Oil and gas: international headquarters and offshore/on-site work
Life sciences and research: field work that takes researchers across the globe, and university partnerships
Software engineering: often carried out on a freelance basis giving you complete freedom to relocate, or opportunities to work with major multinationals
International relations: work in international institutions and branches
Military and security services: missions and dispatches that require employees to be mobile
Mechanical and aerospace engineering: job opportunities that may require employees to be dispatched out to attend on-site issues
Business, management, and consulting: ultra-flexible opportunities working in international branches, parent companies or group headquarters
Aid work: dispatched to crisis hotspots around the world
Relocating to Antigua for a change of pace
Home to scintillating Caribbean views and a relaxed pace of life, Antigua also offers generous citizenship by investment scheme that can make moving to this tropical island a win-win situation for both your wallet and well-being.
Relocate Antigua offers support with residence and citizenship formalities, as well as a selection of turnkey relocation services to soften your landing once you arrive. We take you by the hand and make relocating ultra-simple and streamlined – and we can even help with certified translation, too. Get in touch to find out more, and start planning your big move.
Final thoughts: put in the groundwork to secure relocation assistance
Companies today handle relocation requests all the time, and will generally have an official policy outlining what they are and aren't prepared to help out with. To maximize your chances of securing a decent relocation package, you'll need to assess your expenses, get the right quotes, negotiate with skill and have your employer lock down the details of your relocation in a formal offer letter.
Whether you aspire to make the move to the Caribbean or have your heart set on somewhere else, Relocate Antigua excels in offering personal relocation and business relocation services. Our teams are trained to provide you with a bespoke turnkey service that includes assistance in gaining Antigua citizenship.
Reach out to our dedicated team and let's get started on turning your dreams into reality.