Introduction
In many ways, Antigua sets the bar high for other Caribbean islands trying to be the number one tourist destination. Beautiful beaches, versatile nightlife, and exhilarating activities attract thousands of visitors each year, luring some to make this unique tropical escape their permanent second home. But what about accommodation? When it comes to finding a place to stay in Antigua, the options are diverse and plentiful. Relocate Antigua brings you an extensive look into Antigua Villas with a list of the best villas on the island.
General Information
There are hundreds of villas across Antigua and Barbuda, each uniquely designed and priced to fit all budgets. Prices differ according to the area that you wish to live in and the type of villa you want-Luxury, private, or Villas in upscale areas such as Jolly Harbor and English Harbor are rented for long term at anywhere between US$1,000-15,000 while those in more secluded areas such as Non-Such Bay cost between $600,000 and $1,000,000.
Antigua Villa Price range
So how much does it cost to buy a home in Antigua and Barbuda? First, you should know that buying real estate in Antigua is an incredible investment. If you would like to know more about Antigua real estate, check out this article. Generally, villas cost on average between US$150,000 and $2,000,000 depending on size, features, and of course location. Investing in a home in Antigua can grant you citizenship- which will inherently give you great advantages including visa-free travel to over 165 countries including Schengen territories and the UK.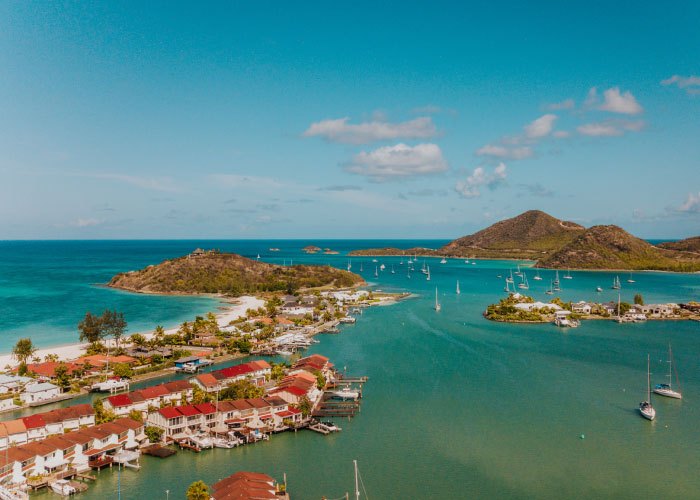 Why Antigua Villas?
Picture waking up every morning to the chirping of birds, walking out onto your terrace only to be greeted by the bright morning sun beaming over the calm turquoise ocean, then finally inhaling the cool Caribbean breeze as a general feeling of peace overcomes you. This is an average morning in Antigua Villas.
If living and working near the ocean waves are what you desire, then Antigua is the place for you! Choose from luxury oceanview villas or beachfront condos set a stone's throw from the water. Antigua private villas offer a kind of experience that you can't find anywhere, with spectacular views, ultimate privacy, and a serene ambiance.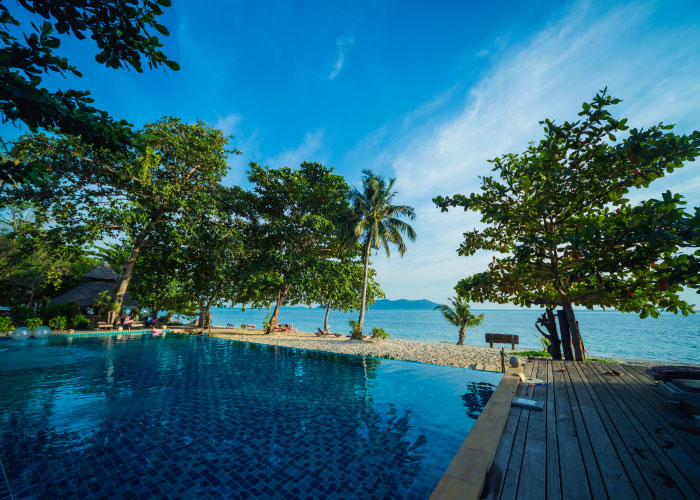 House rentals are also affordable and Relocate Antigua will help you find the perfect one to fit your personality and your budget. Contact us today for a list of suitable options.
History and architecture
As for the design of the most remarkable Antigua villas, there have been many world-class designers who took dedicated their time and craft to creating these works of art. Pearns Bay House was designed by world-famous Dutch designer Piet Boon who is known for his impeccable, high-quality interior and furniture and house designs. Many Antigua villas and even some hotels are built in Mediterranean-style.
Best Villas
Best Luxury Villas, Antigua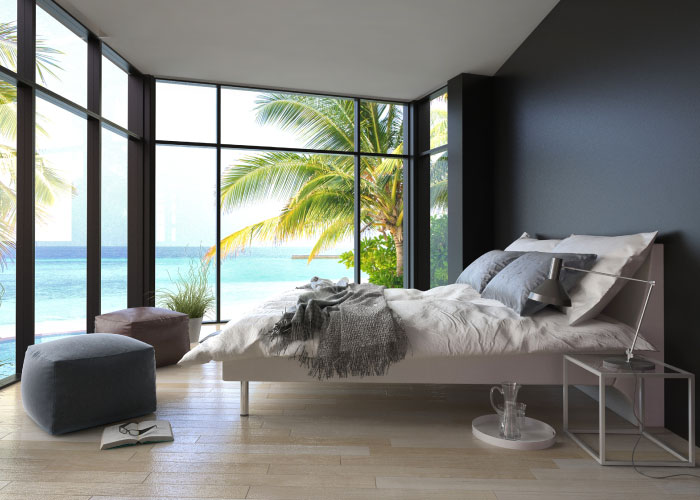 Villa Cashmere
Villa Cashmere located in Brown's Bay, St. Phillips Antigua is a beautiful 5,000 sq ft 4-bedroom, 4.5 bathroom luxury villa home tucked away in the hills above Browns Bay. The home, which is surrounded by lush colorful vegetation offers remarkable views and ultimate tranquility and privacy. The gorgeous sundeck extends into a large infinity swimming pool overlooking the bay- fitted perfectly for the person seeking pure relaxation. Villa Cashmere Antigua is valued for sale at US$1,700,000.
Villa Bellavista
This is a large gorgeous 2900 sq ft 5 bedroom, 4 bathroom Villa located in Crosbies that offers a spectacular view, lots of space, and a few unique features including a portable breakfast nook and spiral staircase. The Villa is priced for sale at US$1,795,000.
Turtle Villa Antigua
This is a breathtaking luxury beach house that is designed with 4 large bedrooms each with en-suite bathrooms and vaulted ceilings. The colorful villa is located in Jolly Harbor's South Finger and a private swimming pool as well as beach access. Amenities include a full gourmet kitchen, outdoor BBQ, and maid and gardener service. Turtle Villa Antigua is available for rent with rates starting at US$12, 900 per week.
Palm Point
This is an exquisite luxury Villa with 6 bedrooms and 6.6 bathrooms is located in Jolly Harbor and offers views of the beautiful vast ocean and the island of Montserrat on the horizon. Amenities include a separate boat house, master suite, and large beautiful gardens.
Described as a dream beach house, this beachfront villa is a charming 4 bedroom home that offers incredible amenities including a 12 seater home theatre with a 165-inch television. The villa is located in Jolly harbor which is a gated community that offers convenient amenities such as a pharmacy, supermarket.
Citizenship by investment is one of the simpler ways to obtain a second citizenship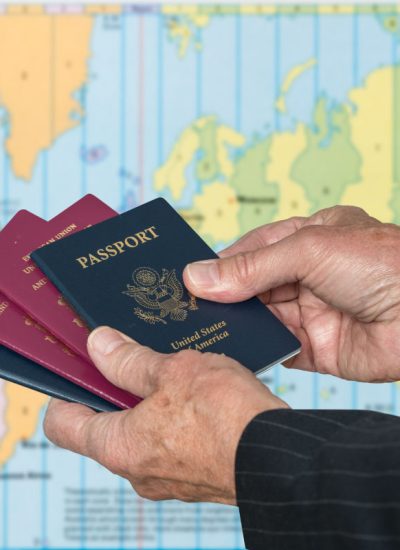 Best Private Villas
Balinese House
Tucked away in the hills of the historic English harbor is this unique Balinese themed vacation home surrounded by lush vegetation and offering breathtaking views of the sea below. Nearby the spectacular historical Nelson's Dockyard and shirleys heights offer great views. This private luxury villa consists of 4 spacious pavilions each extending panoramic views and an overall breezy and tranquil atmosphere. This house is priced at US$5,000,000.
Villa Champagne
In the peaceful area of Galley Bay Heights, this stunning 7000 sq ft Villa offers a cozy yet luxurious accommodation experience. Amenities include a gym and television room. Rental rates start at US$25,000 per month.
Villa Renovatio
This elegant Antigua private villa is located in Galley Bay Heights sitting comfortably between two picturesque sandy beaches. The large calm home is surrounded by lush colorful landscapes. Outside the spacious deck offers a nice jacuzzi and an al-fresco dining area. Villa Renovatio is priced for rent at $US10,000 per week.
Best All-Inclusive Villas
St James Club and Villas Antigua
Dotted along the hillsides of St James Club Village, the all-inclusive villas are the perfect choice for families or couples seeking a tranquil setting to enjoy their Antigua vacation. From your balcony, you will be overwhelmed with magnificent views of Mamora Bay below and the heartwarming aura of the vibrant landscape and wildlife all around. The villas offer the classic St James Club experience with spacious living areas and lots of privacy. All-inclusive amenities include access to all activities, dining, beverage, and the resort's facilities. Prices start from US$500 per night.
Conclusion
There are many charming Villas all across Antigua- making the island an ideal setting for anyone wishing to visit or relocate. Whether you are interested in small Antigua holiday villas or large luxurious Villas, Relocate Antigua will be your guide. Our Real Estate services cater to every budget and we will do our best to ensure that you are satisfied, settled, and relaxed with our personalized services.
If your wish is to invest in real estate to gain your Antigua Citizenship, we can take care of that too. Our agents will find you the best CIP approved properties and guide you along with your investment procedure. Give us a call today!
For more information on Antigua Villa rentals and sales, get in touch with us.