The Internet boom, the gig economy, and cheap travel have ushered in the age of the digital nomad: location-independent workers who choose to travel the world, with no one place they call home.
Flexibility, freedom, and the opportunity to kick back and enjoy downtime in some of the planet's most spectacular destinations. Sound too good to be true? It really isn't. Once you decide to live as a digital nomad, you've done half the hard work already.
Travel and relocation experts Relocate Antigua shines a light on the people choosing to work remotely. Meet the digital nomads combining work and travel in a footloose, fancy-free lifestyle that's winning over more hearts with each passing year…
How it all began
Adventurous souls have been packing up and jetting off to the other side of the globe for centuries now. But digital nomads – the 21st century's answer to the wanderers and explorers of yore – are a recent phenomenon. There is a growing number of countries with digital nomad visas, making it easier for people to accomplish temporary personal relocation.
Origin of the term
Once used by tech-heads in the know, the term 'digital nomad' has become something of a buzzword, and has now come to embody the ultimate in aspirational western lifestyles. The earliest recorded use of the term can be traced back to the eponymous book: Digital Nomad, written by Makimoto and Manners, and published in 1997.
The book was an exploration of how "current and future technological possibilities, combined with our natural urge to travel, will once again allow mankind to live, work, and exist on the move", in an intriguingly accurate portrayal of an imagined future.
Digital nomad definition
What does 'digital nomad' mean, exactly?
According to Investopedia, digital nomads are "people who are location-independent and use technology to perform their job. Digital nomads work remotely, telecommuting rather than being physically present at a company's headquarters or office".
The term has exploded onto the millennial scene, and is currently pending investigation for inclusion in the Collins English Dictionary, which defines a digital nomad as "a person who works remotely while traveling, usually on a long-term basis".
In other words: Digital Nomads can work from anywhere, if you have a laptop, a job that can be done remotely, and an insatiable yearning to travel, you may well already be one. And if you're not, then read on to find out how easily you could be!
A little history
Before the digital nomad revolution, location-independent workers did exist. One of the figureheads of the movement was writer and cycling buff Steve Roberts, who traveled the world in the early eighties, drawing on a groundbreaking satellite system, the Motosat, to earn as he went. Roberts himself used the term 'technonomadic' to describe his lifestyle.
Following on from the release of Digital Nomad, technological advances were made in leaps and bounds, with the Internet heralding the dawning of a bright new age: one in which remote work was now made not only possible but seamless, too.
The digital nomad revolution was born…
The digital nomad lifestyle
As a general rule, the key priority for any self-respecting digital nomad is to maintain revenue streams (and ideally passive income) long term, while exploring everything the world has to offer. Work, travel, and community form the founding pillars of a successful location-independent lifestyle.
Job boards and location-independent careers
Some digital nomads ride the wave of the gig economy, becoming seasoned freelancers who know their way around specialist job boards. Others embrace setting up their online businesses, or choose location-independent careers in which their employer gives them complete freedom and flexibility.
Relocate Antigua's user guide to digital nomad jobs is packed full of everything you need to know about securing an income as a digital nomad.
As much travel as you can handle
While some digital nomads choose to split their time between a handful of favorite destinations, most make it a point of pride to become inveterate globetrotters, working their way from continent to continent and barely stopping to catch their breath.
Digital nomads are generally old hands at dealing with time zone issues and the intricacies of working in foreign countries, but they also need to be adept at handling work permits, visas, and regulations, too. Another factor to consider is digital nomad travel insurance which will provide support in the case of any emergencies during travels.
Check out Relocate Antigua's investigation of the ins and outs of digital nomad tax residency for more insight into navigating the murky waters of red tape around the world.
From buzzing Facebook groups to new co-living and co-working spaces that are popping up at all four corners of the globe, the remote-working trend shows no signs of slowing down. Digital nomads join something akin to a warm and welcoming global family made up of people who aspire to the same thing: living free from constraints while securing their livelihoods. There are scores of Digital Nomad websites that can provide you with Digital Nomad tips, support, and information about the Digital Nomad reality.
Interested to apply for your Nomad Digital Residence?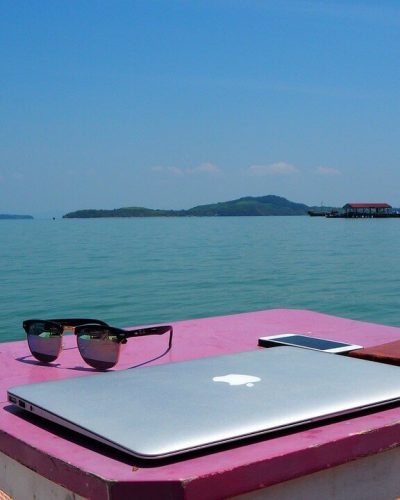 Criticism and challenges
Despite its massive surge in popularity over the past ten years, the digital nomad lifestyle has attracted some criticism and isn't entirely without its own unique set of challenges.
Criticism of the digital nomad revolution
As with any sub-group or alternative way of living, digital nomadism has had its share of accusations flung its way. Digital nomads can be on the receiving end of criticism that may be rooted in some truth: yet taking a responsible approach to life and how we interact with the world can go a long way to dispelling it.
Lack of engagement in their host communities
With transience comes an element of disconnection – when you're just passing through a place, there can be minimal motivation to help improve it. When digital nomads use coffee shops as offices and draw on global connections and swanky new-build residences for living space, they may consequently exist in a particular location, without necessarily engaging with it.
While a digital nomad may head to Sri Lanka for the incredible beaches, or jet off to Nepal for breathtaking photo shoots to feedback into their social media, how in touch are they with the real-life issues and challenges on the ground in the places they visit?
By abandoning their home communities and continuing their quest for self-fulfillment, achievement, and an aspirational lifestyle, some might suggest that digital nomads embody a capitalist consumer culture gone mad.
With the emphasis on seeking out pleasure with minimal commitment to people and places both past and future, the digital nomad movement could be seen as increasing disconnection and a lack of community.
Failure to take stock of global warming
When you're jumping on planes and setting off to the other side of the world regularly, your carbon footprint is undoubtedly going to be called into question.
The impact of traveling on the planet and sustainability deserves serious consideration – but digital nomads with a conscience are finding innovative ways to offset their carbon footprints while still fulfilling their wanderlust.
The challenges inherent to digital nomad living
With images of scintillating ocean views and beachside coworking spaces filling your mind's eye, it's easy to forget the challenges inherent to living life in a location-independent way.
Loneliness and lack of community
It's common to be hit with a wave of the blues when you're on the road. Luckily, new technologies are constantly emerging to make connecting with loved ones easier than ever.
Internet connectivity and less-than-ideal office set-ups
Digital nomads have to work hard to maintain optimal working conditions, taking a proactive approach to putting together all the backup and tools they need for working on the go.
Organizing work permits and visas
When you're laying down the groundwork for your next move as a digital nomad, one of the most important pieces of the puzzle is always researching work permits and regulations for your new host country – which is why guides such as Relocate Antigua's article on digital nomad best cities and destinations are crucial reading material.
One common question is: Do digital Nomads pay tax? While a nomadic lifestyle may look relaxed and breezy on the surface, behind the scenes are a huge number of moving parts, with tax liability being one of the most significant. Figuring out where you will be a tax resident and what taxes you'll be liable to pay is a serious undertaking, and not to be dealt with lightly. In Antigua, the main tax you will have to pay is Sales tax. Have a read through our digital nomad tax residency and digital nomad visa guides and find out how to pay taxes as a digital nomad in Antigua.
Live as a digital nomad
Now that you've been given a little taste of the magic of life as a digital nomad, you might be wondering how to grab a slice of the action for yourself. Whether you're wondering how digital nomads make money or just want general information, we hope this article has been helpful.
Shaping a location-independent lifestyle is a fine balance of choosing the right place, pinpointing viable work opportunities, and embarking on research into the paperwork you'll need to do, and the regulations you'll need to comply with.
As experts in curating dream lifestyles in one of the world's most jaw-droppingly beautiful locations, Relocate Antigua is well versed in everything it takes to take you from vision to reality. Find out how to become a digital nomad in our handy one-stop guide to living your best life – and don't forget we're just a call away for any questions you might have.
Interested to apply for your Nomad Digital Residence?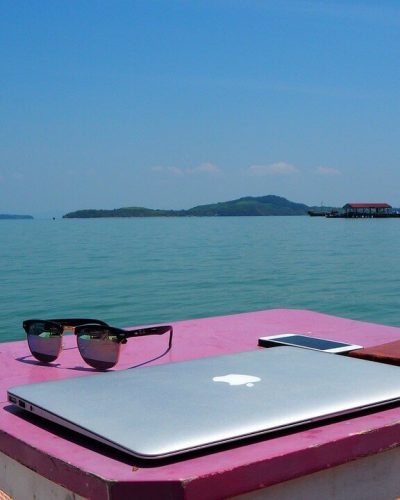 Final thoughts: combining work and play in idyllic destinations
Why sit in an office cubicle watching the rain stream down the window, when you could be earning income by the beach, running your own business, or a digital nomad entrepreneur freelancing from a far-flung destination?
In the age of global travel and high-speed Internet connections, an increasing number of jobs are moving online, giving workers the independence to structure the lives they've always dreamed of having.
With proven expertise in personal assistance and relocation services, Relocate Antigua's specialist teams draw on their contacts and experience to advise budding remote-workers on the right opportunities for them while handling everything from residence and citizenship to banking for established globetrotters.
Get in touch with one of our friendly advisors today for a free consultation, and let's start mapping out a digital nomad lifestyle to reflect who you are.