Introduction
Welcome to Antigua and Barbuda, the land of Sun, sea, and sand. So much to see and do, and with a beach for every day of the year, it's almost impossible to get bored. But what are some of the best things to do in this little piece of paradise? From Zipping across the coast to zipping through the rainforest, Relocate Antigua presents the best things to do in Antigua.
Watersports in Antigua and Barbuda
Get a full dose of the water
Many people come to Antigua to just enjoy the beaches, and why shouldn't they?  Antigua boasts 54 miles of reef-covered coastlines boast sparkling white sand and various shades of blue iridescent waters. With that being said, here are some of the best activities you can do on and around Antigua's waters.
Watersports are one of the most Caribbean things to do. What makes Antigua unique is the variety of beaches, from calm waters perfect for kayaking and snorkeling to rougher locations with favorable trade winds for sports such as kitesurfing and surfing.
And for a more exclusive experience, yachting, which is widely popular on the island is also a great option to explore the deep blue. You can charter your private yacht and embrace the ocean on your terms. Get in touch with us to find out more about Antigua yacht charter.
Sea kayaking
Stand-up paddleboarding
Beach Volleyball
Scooter Snorkeling
Swimming
Sport-Fishing
Reef riding
Jet-skiing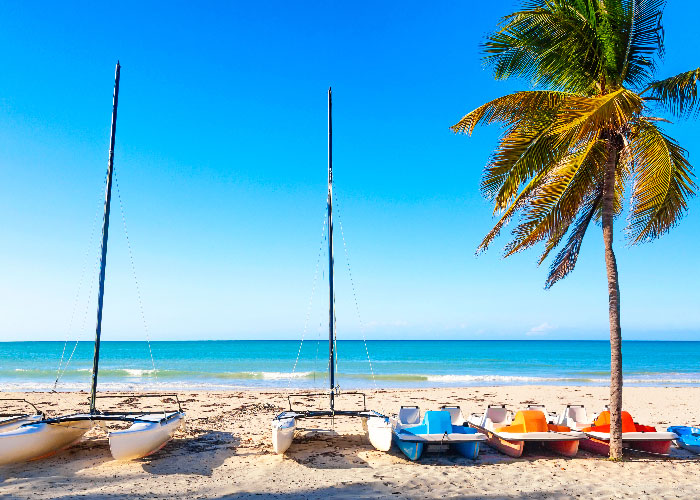 Snorkeling
When it comes to snorkeling, you'll find a range of cruises that offer full or half-day packages including food and drinks. Here are just a few of the snorkeling spots to enjoy:
Cades Bay
Hawksbill Bay
Surrounding islands like Great Bird Island and Maiden Island, to the North East of Antigua
And these are some of the most popular spots for diving:
Cades Reef, a 7-mile stretch of reef partly contained in a designated underwater park.
Wreck of the Andes, an accessible shipwreck sitting in less than 30 feet of water
Pillars of Hercules, great for beginners with plenty of marine life
Jettias Wreck, old French steam-powered freighter sunk in 1817, at a depth of 25 meters.
Sunken Rock, a good option for more advanced divers.
Sailing
Antigua is a boater's paradise, attracting yachters and other seamen and women all year round. Antigua Sailing Week is a world-renowned annual regatta held in April or May each year, drawing thousands for racing by day and partying by night.
A trip to Antigua wouldn't be complete without sailing, and whatever time of the year you visit, there is always an opportunity to charter a sailing boat for half a day or a full day, explore the scenic coast, or even head over to Barbuda or another smaller island. There are numerous providers offering tours that suit all tastes and budgets.
Surfing
The Caribbean islands, with their stunning coastlines and endless white beaches, have always been a prime travel destination for surfers west of the Atlantic.
Antigua's best surfing spots are in the southeast of the island, Turtle Bay in particular. Swells also occasionally come from the west, places like Galley Bay and Sand Haven south of Dickenson Bay. Be sure to check the winds on the day you want to go surfing to figure out whether to go east or west.
Traditional stand-up surfing isn't the only way to ride the waves: kite surfing and wakeboarding are also great options and are widely available.
Fishing
Whether you are experienced or a complete beginner, fishing provides an exciting, challenging, and rewarding day out at sea. As with all other activities, there are many operators providing fishing experiences to suit you and your interests. Whether inshore fishing, fly fishing, reef fishing, or deep-sea fishing (trawling), there is something for everyone. Big game fishing sees the likes of dolphins, kingfish, marlin, sailfish, shark, tuna, and wahoo.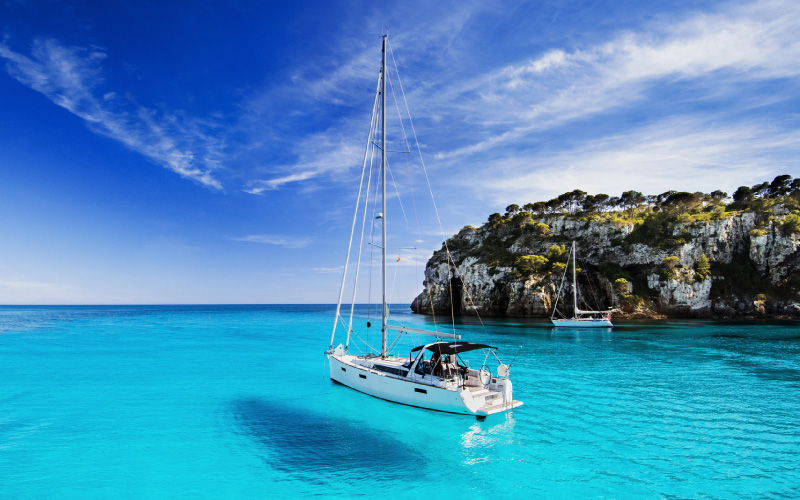 Swim with the Stingrays
On the eastern side of the island, where scenery and greenery meet peace and tranquility, there Is a place where one can bond with underwater wildlife in an extremely unique way. Stingray City is a sanctuary located in Willikies Antigua and is home to over 50 Southern Rays which are said to be the brightest in the Caribbean.
While snorkeling with these majestic creatures, you are sure to come across some other colorful fish and sea creatures. Nearby, one of Antigua's offshore islands Laviscount Island which is also home to another captivating creature: The Great Aldabra Turtle which can grow up to 600lbs and live up to 200 years. You can also find giant tortoises, Iguanas, parrots, and enjoy several activities including snorkeling and walking trails.
Take a boat tour to Bird Island
One of the ways to enjoy Antigua's waters is to take an exhilarating boat tour around the island and to other offshore islands. Among those islands is Bird Island, a tiny islet lying just 3km northwest of Antigua. It is popular for its pristine beaches and hiking opportunities. This uninhabited hideaway is the perfect place to have a picnic or enjoy snorkeling. And the best part, you might have the island all to yourself. Bird Island is sometimes referred to as the desert island dream and is even more authentic for being the only place that you can sight the Antiguan Racer Snake.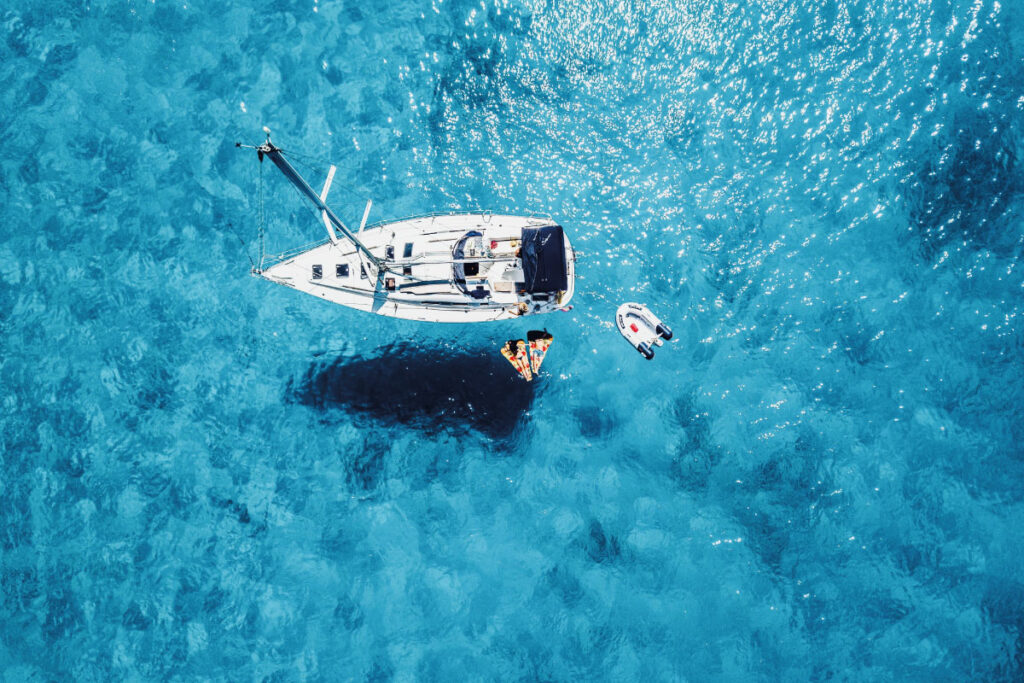 Sightseeing
Spending the day touring an island and taking in the incredible sights is one of the best things to do in the Caribbean. When it comes to sightseeing, Antigua has some of the most incredible sights in the Caribbean, from unique rock formations to mesmerizing viewpoints overlooking the magnificent ocean, here are some of the best sightseeing opportunities on the island.
Views from the top
Are you a hiking fanatic? Do you like taking long walks uphill, through nature, while the warm sun shines on you? If you answered yes to these questions, you've come to the right place. There are so many hiking trails in Antigua; each leading to magnificent viewpoints.
At Shirley's Heights, you can explore the ruins of 18th-century structures before making your way to take in panoramic views of the island and the majestic blue oceans. You may even see a sailboat or two gliding along the water; further enhancing that postcard-style view.
On the northwest of the island, Fort Barrington lies at the top of a hill overlooking the pristine Deep Bay known for its calm waters and powdery sand. This hiking trail is called goat hill and leads to the ruins of an old fort and then to a tiny little islet.
There are over 50 hiking trails in Antigua and our article about Antigua hiking highlights some of the best ones. Read about it in our magazine.
Notable Areas
Capital City – St. John's
Antigua's main city is a small but bustling port town, with a population of just over 22,000. St. John's has got morning markets, colorful streets, and good restaurants. While it's not at the top of most people's list, it's still worth a visit.
If you're interested in history, don't miss the Antigua and Barbuda Museum that opened its doors in 1985, to get a taste of the island nation's story. Fort James, which sits at the entrance of the harbor, is a British colonial fort and worth a visit for its brilliant view. Perched on a hilltop, you'll find St. John's Cathedral, the capital's center of Christianity.
Head to Redcliffe Quay for your souvenir shopping, with its little boutiques, art galleries, and plenty of colors.
English Harbour and Nelson's Dockyard
Most tourists will find they spend much more time in English Harbour, in the south of the island than in St. John's itself. This is the main yacht harbor and is very scenic, with plenty of restaurants, shops, and bars for tourists to enjoy. It proudly claims a UNESCO world heritage site, Nelson's Dockyard, which is a restored 18th-century bastion. From there, you can take a short hike up a path to visit Fort Berkeley, a 1704 fort with more than 20 cannons and scenic views.
Natural formations
Adventure seekers can enjoy visiting some of the island's rock formations:
Devils Bridge
This is a natural limestone rock arch located near Willikies Village on the quiet east coast. This area features some blowholes that shoot up water from the roaring Atlantic Ocean. It is one of the best places on the island to enjoy sunset views.
Pillars of Hercules
Another natural spectacle, these impressive rock formations are located at Freeman's Bay, in the island's south. If you are passing through it's worth stopping here for some snorkeling, and the pillars can also be accessed on land by hiking up Galleon Beach. Other rock formations include The Pillars of Hercules and Mermaid Gardens which are located near Shirley's Heights.
Outdoor adventures
We're not done yet! Next on our list of awesome things to do in Antigua is outdoor adventures.
Glamping
You've heard all about exploring the island by day, but what about at nighttime? Glamping is an amazing way to spend an evening in Antigua. Enjoy a magical romantic beach camping adventure as the waves gently lap the shoreline and the moonlit sky towers over the ocean. You can enjoy this activity at Wild Lotus on Valley Church Beach which is one of the calmest beaches on the island.
Ecotours
Believe it or not, the island has a rainforest and you can indulge in eco-tours through this lush green area located on the south of the island. And for even more excitement, you can enjoy exhilarating zip-lining tours across the forest. Other eco-tour options include kayaking through the mangroves at South Coast Horizons and taking peaceful walks through the gardens on the estate, and hiking one of five trails at Wallings Reserve.
Sports activities in Antigua
Golf
There are two main golf courses in Antigua, both situated near St. John's:
Cedar Valley – this is Antigua's foremost golf course, opened in 1970 and designed by Ralph Aldridge. Ist 6,157 yards are set on high ground, surrounded by tropical trees with impressive panoramic views of the coastline. It accommodates golfers of all levels.
Jolly Harbour – an alternative to Cedar Valley, this is situated on the west coast of the island. It was designed by Karl Litton, a leading golf course architect from Florida, and also provides a scenic coastal location with many nearby amenities, shops, and bars.
Cricket
Owing to the British influence on Antigua and Barbuda, cricket is by far the most popular sport and firmly lodged in the national culture. The cricket season runs from January to July with matches usually held on Thursdays, Saturdays and Sundays, so have a look at the fixtures during your visit and get yourself tickets to a game. The Antigua Recreation Ground is a famous venue for watching cricket, with top class facilities and enthusiastic crowds.
If you can't get yourself to a game, various operators run cricket tours which also make for a great day out and introduce you to the history and heritage of this sport on the island.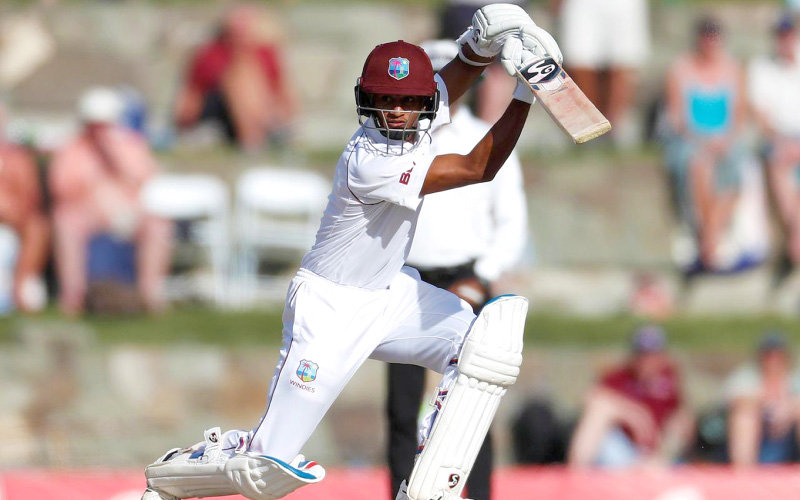 Casinos
Antigua is home to one of the best casinos in the Caribbean, King's Casino. There are a few more options for anyone who wants a bit of gambling fun:
Asot's Arcade
Paradise Casino
Royal Antiguan
Takeaway
Any time spent in Antigua should involve you either relaxing or enjoying one-of-a-kind entertainment in the Caribbean that will create memories to last a lifetime. Still not sure what to do in Antigua? Give us a call and let us create a tailored activity plan packed with fun Antigua activities for your Antigua Vacation!