Traveling around the world requires many factors to be taken into consideration. The main two are:
A valid passport
the right to enter the country
What is a Visa?
A Visa is an official document that allows one legal entrance into a foreign country.
Types of Visas required for Antigua
Work Visa
Student Visa
Transit Visa
Tourist Visa
Getting a visa in order before you travel might be a good idea if you're looking to travel to Antigua and Barbuda.
Do I need one?
Some countries are exempt from visas. Certain countries such as those in the free movement initiative are permanently exempt. These include:
Dominica
Grenada
Saint Kitts and Nevis
Saint Lucia Saint Vincent and the Grenadines
Individuals from other countries will be required to obtain a visa after six months of being in Antigua, These countries include:
All EU citizens, Albania, Andorra, Argentina, Armenia, Australia, Azerbaijan, Bahamas, Barbados, Belarus, Belize, Botswana, Brazil, Brunei, Canada, Chile, Colombia, Eswatini, Fiji, Georgia, Guyana, Iceland, Jamaica, Japan, Kazakhstan, Kenya, Kiribati, Kyrgyzstan, Lesotho, Liechtenstein, Malawi, Malaysia, Maldives, Marshall Islands, Mauritius, Mexico, Moldova, Monaco, Namibia, Nauru, New Zealand, Norway, Panama, Papua New Guinea, Peru, Russia, Samoa, San Marino, Seychelles, Singapore, Solomon Islands, South Africa, South Korea, Suriname, Switzerland, Tajikistan, Tanzania, Trinidad and Tobago, Turkey, Turkmenistan, Tuvalu, Uganda, Ukraine, United Arab Emirates, United States, Uzbekistan, Vanuatu, Vatican City, Venezuela, Zambia.
Individuals from countries such as China, Cuba, Hong Kong, Macau, and Taiwan will be required to obtain a visa after one month.
If you are not from these visa-exempt countries, you will need to ensure that you go through the proper protocols to get your Antigua and Barbuda visa. Your passport will also have to be valid for at least 6 months on your arrival to Antigua.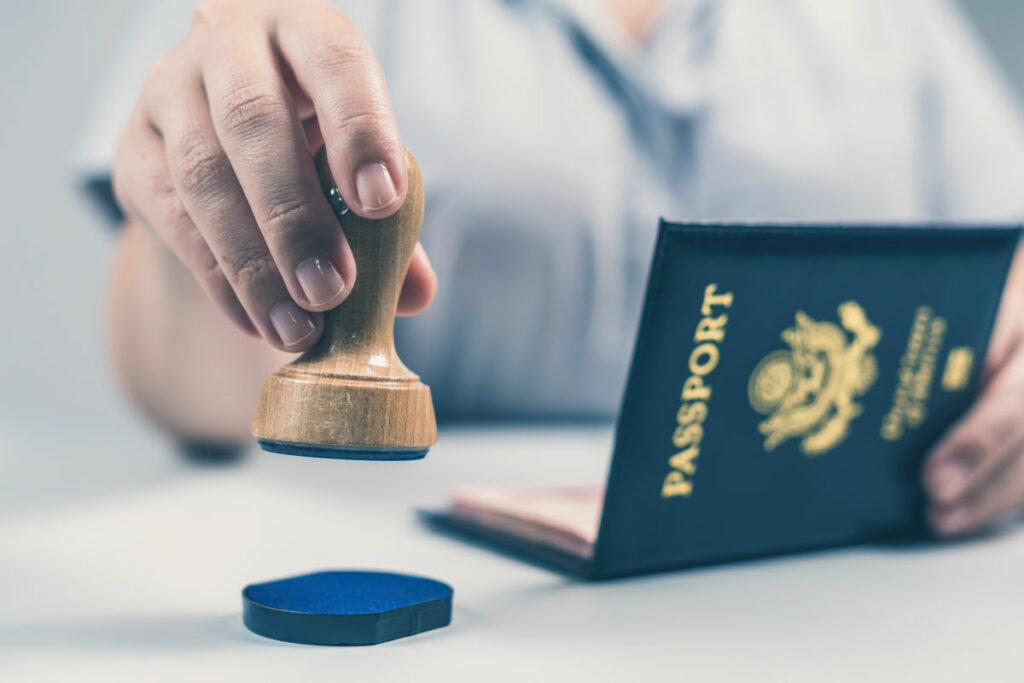 Where do I start?
Before you do anything contact Relocate Antigua for a full breakdown and the average timeline of the process. You may apply online for your Visa through the Antigua and Barbuda Immigration Department website. You will need to scan in full color all documents including the bio page of your passport, a recent photo, evidence of your journey to Antigua, proof of accommodation, birth certificate, and a recent police record.
You will then need to mail all of the documents and the forms to the department or deliver them in person. Our agent at Relocate Antigua can deliver your application and mail your visa to you via our courier services.
What will it cost me?
The cost of an Antigua Visa depends on the type, the validity period, and the entry type. The price ranges from US$50.00 to US$350.00.
While traveling to Antigua and Barbuda, it's always best to make sure you've got all your documents in order, are aware of the ins and outs of the economic, social, political, and cultural climate.
And when you are finally on the island, you can contact us for concierge services. We will cater to all your needs.
Relocate Antigua will assist you with out all the necessary information and guide you on your journey of acquiring your visa.